Subject: MID WEEK BY ZAP from "The Office of Poofness" 10-25-17
From: "The Office of Poofness" <2goforth@humanus.ca>
Date: Wed, October 25, 2017 10:07 pm

Zap Says
HI ALL

WE HAVE GOOD NEWS AND WE HAVE GREAT NEWS. WE ALSO HAVE JUST A LITTLE LONGER TO WAIT BUT NOT MUCH BUT PREPARE FOR WHAT IS TO COME.

THE GOOD NEWS IS THAT OUR FIRST INFRASTRUCTURE FUNDS SEEM TO HAVE BEEN APPROVED FOR RELEASE. THIS WILL GIVE US THE ABILITY TO BUY PENCILS AND PAPER AND COFFEE TO KEEP US AWAKE AT NIGHTS. THERE WILL BE ENOUGH FOR DONUTS AND SOME LICORICE FOR SNUFFLES.

THE GREAT NEWS IS THAT GRANDFATHER IS READY ON HIS RELEASE. I GOT THE CALL AND WAS GIVEN SOME MARCHING ORDERS ON THAT ONE. OUR HUMANITY IS ABOUT TO SING JUST AFTER THEY GET TO BREATHE.

IN BETWEEN, THE PROJECT FUNDS ARE ONLY A WEEK OR WEEKS AWAY (NO PRECISION YET JUST GENERAL TIMING). EVERYTHING WE HAVE WORKED FOR IS ABOUT TO COME ABOUT AND GET DEPLOYED.

IN THE MEANTIME, THE RV TIMING FOR TOMORROW START ON THE CONTRACTS IS ALSO BEEN CONFIRMED TODAY FROM SEVERAL SOURCES. I HEARD ABOUT THAT A FEW DAYS AGO, AND TODAY MANY SOURCES ARE STATING THE SAME THING SO IT IS CONFIRMED THROUGH THAT CHANNEL OF LEAKS, BUT IT CAME FROM A CLOSE SOURCE SO IT ALL FITS.

I FIGURE THAT THE ACTIVITY WILL ACCELERATE NOW WITH CONTRACTS BEING FULFILLED. SOME ALREADY HAVE BEEN BUT THOSE LEVELS ARE PRETTY HIGH. THE CURRENT STRATA IS A HIGH LEVEL AS WELL, AND RIGHT AFTER THESE GUYS ARE DONE, THE LESSER CONTRACTS WILL BE DONE. THIS IS PRETTY WELL SET TO GO AND NO OTHER FACTORS WILL DELAY THIS DEPLOYMENT.

WITHIN THE NEXT TWO WEEKS, WE SHOULD SEE MONIES COMING OUT INTO THE ECONOMIES AS PEOPLE BEGIN SPENDING. OVER THE NEXT YEAR, THE PROJECTS WILL BEGIN MAKING THEMSELVES FELT IN THE ECONOMIES, AND WITHIN 5 YEARS WE SHALL SEE MARKED CHANGES. POVERTY ISSUES WILL BEGIN TO DISAPPEAR AS WE MOVE FORWARD AND REBUILD COMMUNITIES.

THIS IS INEVITABLE. THE ALTERNATIVE IS UNTHINKABLE NOW AND NOT REQUIRED ANYMORE AS WE EVOLVE PAST THAT STRIFE.

SO TODAY TURNED OUT PRETTY GOOD FOR US WITH ALL THIS NEWS. I DO KNOW THAT NEXT WEEK, OTHER NEWS WILL SURFACE REGARDING MORE RELEASES AND PAYMENTS BUT THIS WEEK IT SURE IS A GREAT RELIEF TO KNOW THAT WE WILL FINALLY HAVE RELIEF AND BEGIN THE FIRST BABY STEPS IN OUR LONG JOURNEY AHEAD.

AND YES TIMMY, WE WILL NEED A LITTLE MORE HELPING HAND TO GET US TO FRIDAY WHEN IT COMES OUT, AND I THINK WE WILL HAVE SPENDABLE FUNDS FOR THE WEEKEND. KEEP YOUR FINGERS CROSSED. REGARDLESS OF TIMING, WE WILL HAVE ALL THAT WE NEED NOW TO START MOVING.

OUR PURPOSE, AND I REPEAT, IS TO PROVIDE SERVICE. THE SERVICE IS TO THE PROJECTS FOR THE BENEFIT OF OUR HUMANITY. IN ESSENCE, OUR CLIENT IS HUMANITY, AND SERVICING HUMANITY IS A PRETTY GOOD THING TO DO IN MY BOOK. I HOPE TO MEET MANY OF YOU FACE TO FACE AND HAVE A BEER OR A COFFEE, WHATEVER YOUR PREFERENCE, AND HAVE A CHAT. WE WILL NEED EVERYBODY THAT CAN DO THE JOB NOW. THIS IS NO LONGER A DRESS REHEARSAL. IN THE NEXT WEEKS WE WILL BE RAMPING UP VERY QUICKLY TO PREPARE FOR THE OFFICIAL START, AND I WANT TO DO THAT IN JANUARY NEXT YEAR. I FIGURE TO SET THE OFFICE SPACE UP BEFORE CHRISTMAS, AND GET EVERYBODY TRAINED AND READY FOR THE START DATE. WE HAVE NOT FIGURED OUT IF THAT WILL BE IN THE THIRD OR FOURTH WEEK OF JANUARY, BUT WE DO NOT WANT TO BEGIN UNTIL AFTER JANUARY 15 TO ALLOW SOME TIME AFTER THE HOLIDAYS TO BECOME FULLY OPERATIONAL AND READY FOR THE WORK. JUST COMMON SENSE AT WORK.

WE THANK YOU, I THANK YOU, AND SNUFFLES AND THE GANG THANK YOU. YOU HAVE BEEN ABSOLUTELY WONDERFUL AND WE ARE BLESSED WITH YOU. TO ALL THE ONES THAT HELP, A SUPER HUGE HUG AND OUR DEEPEST HEARTFELT GRATITUDE FOR WHAT YOU HAVE DONE TO HELP US GET HERE. REST ASSURED YOUR EMAILS ARE ON OUR MASTER LIST AND YOU WILL BE RECEIVING OTHER EMAILS THAT DO NOT READ AS THANK YOU NOTES. WEELLL, THEY WILL BE THANK YOU NOTES OF SORTS I GUESS. WE REMEMBER AND DO NOT FORGET HOW WE GOT HERE.

SO AGAIN GREAT THANKS AND GOD BLESS. WE ALL LOVE YOU.

IN VERTICAL GRATITUDE.

LOVE AND LIGHT
IN OUR SERVICE
ZAP
"GOD IS; I AM; WE ARE"
"BE GOOD, BE LEGAL, TELL TRUTH"
OCTOBER 25, 2017
COPYRIGHT ZAP 2013-2017
Contributions
Thank you for your support as we do our best to keep you up to date. We couldn't do this Without Your Help.!!! Please go to Paypal.com using the account address: goneforthfornow@gmail.com to support the cause. Please remember to click friends and family when sending. If you are not a member of paypal and sending a donation please send an e-mail to goneforthfornow@gmail.com so we can log you in and send you a Thank You. We appreciate all the help you continue to provide in keeping food on people's tables, medical needs met, computers running and shelter .
With Much Gratitude and Appreciation, Susan
Love and Kisses,
"The Office of Poofness"
ZAP, Susan and Staff

Ssmith

GURU HUNTER





Posts

: 20038

---

Join date

: 2012-04-10



AND YES TIMMY, WE WILL NEED A LITTLE MORE HELPING HAND TO GET US TO FRIDAY WHEN IT COMES OUT, AND I THINK WE WILL HAVE SPENDABLE FUNDS FOR THE WEEKEND. KEEP YOUR FINGERS CROSSED. REGARDLESS OF TIMING, WE WILL HAVE ALL THAT WE NEED NOW TO START MOVING.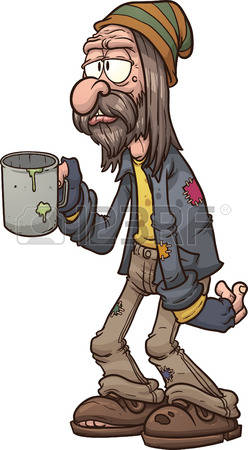 roxy22222222

GURU HUNTER





Posts

: 2881

---

Join date

: 2015-04-20



Yep, the holidays are coming, just wait, the begging will be at its all time high, Zap will be coming up with some good ones, can't wait to hear.

Chaz

VIP Member





Posts

: 2195

---

Join date

: 2015-12-27




---
Permissions in this forum:
You
cannot
reply to topics in this forum