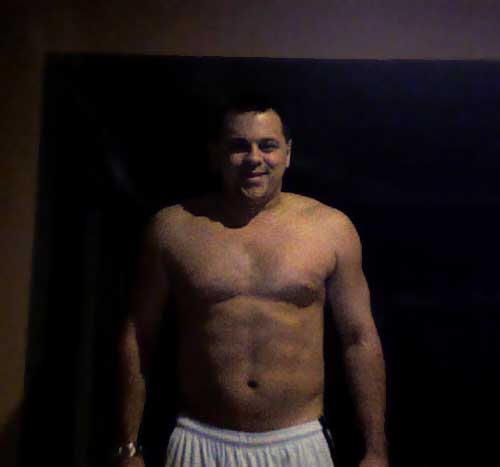 To Forgive
verb for·give \fər-ˈgiv, fȯr-\: to stop feeling anger toward (someone who has done something wrong) : to stop blaming (someone): to stop feeling anger about (something) : to forgive someone for (something wrong): to stop requiring payment of (money that is owed)
You may or may not be aware of an energetic transition taking place in the world right now. The United Nations has stated that they would abolish poverty in the next 15 years. This monumental humanitarian accomplishment cannot happen without forgiveness. From a practical standpoint, debt will certainly have to be forgiven and that's definitely part of the transition, because money is nothing more than energy with a value we've assigned to it. That value is something we've universally accepted as a key component to a functioning society. This universal consciousness is the only thing that makes it's value real, and really the only reason why it's important to the transition.
"It's NOT about the money"
This statement is partially true. It's not about the money; it's about what is possible with the money under this consciousness. Because we cannot buy food, have a home, or clothe our children without money, on some level it has to be about the money. Money is not the root of all evil. It is the lust for money that is the root of all evil. Lusting for money limits our unlimited power. Money has represented power in every aspect of our life. The redistribution of wealth that every country agreed to in the Paris Climate Agreement, is really a redistribution of power. It allows all of us to revalue the way we see success and focus ourselves on creative endeavors in what ever way we want.
The debt
Anger, resentment, fear, distrust, malice, revenge, pride, arrogance, and a myriad of other painful emotional energies are tools that have been used to enslave us for our entire lives. While we are busy being angry at someone who has wronged us, boasting about our accomplishments, or making threats to create fear to protect ourselves from criticism, our slave masters are happily sitting back watching us look to them for guidance knowing they've successfully kept us under control without ever laying a hand on us. They are masterful in the art of division and they've been training us that way since birth. Without forgiveness we stay divided against each other and remain powerless to ascend above the situation. These negative emotions are debts we owe to ourselves. They can't be paid off, they can only be forgiven. They haven't hurt anyone else more than they've hurt us.
The power of forgiveness
A man called me the other day to tell me about a revelation he had that saved his life. Years ago he had caught his wife cheating on him with his cousin in his house. He made up his mind that he had to kill her. His sons begged him not to, so for their sake he held off acting on it but he still harbored the thought. Over years, her deception and disloyalty became his own hate for her. He'd have nightmares over and over again about killing her and being on death row. He gained weight, was constantly stressed, and looked forward knowing he was going to go to jail to have his vengeance. One evening we were discussing forgiveness and he knew what he would have to do. He called her that night and he said to her, "You've given me hate. I've been living with it, but it's not mine. I'm letting it go. I'm returning to you love." Then he made his power statement: "I love you. And I forgive you. Goodbye." As he spoke, there was a noticeable change in his energy. He was relieved and excited. Everything became more clear and his world began to fall into place. He had done the impossible and now he could do anything because the weight that was weighing on him was gone. The ex-wife was relieved, his family was brought to tears of joy, his sons celebrated their father's growth and wisdom, and even the woman's sister was able to forgive her. One act of forgiveness saved a dozen lives and impacted many more.
The challenge
We're in a very limited bubble where all types of characters seem real, and included in this are some colorful personalities that can be offensive. From the things they say to the actions they take we can easily get caught up in someone else's drama. But what if we connect to a higher purpose and we demonstrate a massive act of forgiveness? We don't have to act like that person or believe that what someone did was acceptable. On the contrary, we acknowledge if for what it is and forgive anyway. We have to start with ourselves first and recognize the hidden value in the distress and pain we've subjected ourselves to by hanging on to these negative feelings. And after we forgive ourselves for that, we can acknowledge the trespasses against us, find their value and go back to living. Imagine how quickly we can burst this bubble if we just start thinking, writing, and talking about forgiveness and stop defending ourselves and attacking others.
What if we hear the hate that's being thrown at us, try to understand it, neutralize it with loving intelligence, and respond with grace and mercy. Today is the Day of Atonement, and that is the day when everyone was forgiven. Let's leave all of the feelings on this side of the event and move forward to burst the bubble.
My challenge to you it to forgive. Forgiveness is what this whole event is about in one way or another. So if we're seeking forgiveness on the other side, maybe all God is waiting on us for is to demonstrate the same loving kindness to someone else on this side.
I forgive myself. I forgive you. I am humbled and appreciative for the lessons I learned because of your actions and words. You have made me a better person and for that I am eternally grateful. You gave me hate, and I return to you love and forgiveness.
TANK OUT

Ssmith

GURU HUNTER





Posts

: 20038

---

Join date

: 2012-04-10




---
Permissions in this forum:
You
cannot
reply to topics in this forum