Key Words
Adam Montana, AdminBill, Benjamin Fulford, Currency Exchange, David Schmidt, Dinar, Dinar Guru, Dinar Recaps, Dinar Rv, Dinar Scam, Dr Clarke, Frank26, Gary Larrabee,
Gurus, Guru Hunters, JerzyBabkowski
, Kaperoni, Kenny, Monetary Reform, Mnt Goat, My Ladies, Okie, Poppy, RamblerNash, Ray Renfrow, Redenomination, Revaluation, Ssmith, TNTBS, Tnt Tony, WING IT, We Are The People, Willis Clark, WSOMN, Yosef, Zap

POOFness for AUG 13: AIN'T NO STOPPIN' US NOW
Posted By: hobie [Send E-Mail]
Date: Sunday, 13-Aug-2017 18:04:48
Hi, folks - Received via e-mail: =====

Subject: AIN'T NO STOPPIN' US NOW
From: "The Office of Poofness" <2goforth@humanus.ca>
Date: Sun, August 13, 2017 5:49 pm Ain't No Stoppin' Us Now" McFadden and Whitehead https://youtu.be/on-NRn-tReg

POOF SAID

Greetings and Salutations, We are happy to report what we can but the news is sparse and no, nothing happening in the moment. The weakening of the power struggle on both sides is an interesting tidbit; both sides are weary but again we know who has the power. Just understand the trickle down effect is in force The ways and means committees on all levels are hard at work figuring and modifying and doing all the things they can to create havoc and melee. The choices are getting slimmer and the consorting gets more complicated. We are serious when we say that complicated deals and intricate situations are not made any easier in the manner in which they are being subjected to both national and international legislation. You all are right in the middle of the power games being played OUT. FUNDS ARE GOING TO BE A THIN TRICKLE FOR AWHILE. We know that the patience and the faith factors are growing thin and we do hope that everything holds together and people are allowed to grieve but to also know that it will happen. We can't tell you when but it will come to be. It has not come this far to be fractured and lost. We see more and more tinkering and tweaking and hell raising and backhanded and underhanded shenanigans that will attempt to wear every one's patience out. It has done quite a crippling job already. Face that and breathe into it and be assured that some of you who read this newsletter are for the most part in tolerable situations and get upset with the waiting. Patience again is called for....your futures are very bright...P... SUSAN SAYS Dear Community, The month of August is a month of turbulent frequencies. A powerful Full Moon and strong solar flares that influence our magnetic field and the total solar eclipse later this month. These different energies can have various influences on us, causing us to feel more sensitive, more easily tired, more distracted or sometimes we have doubts about certain matters… Why am I a victim of money?
Money is an important theme in our life. If you have plenty to spend or not: there is almost never enough to do everything that you want. A lot of people are sitting in shortfall and feel that they are a victim of money in a big or small way. Some even have a resistance to the whole subject about money. Even though there is nothing wrong with money: it is purely the way we deal with it. Money is more than the amount you have on your bank account. It is a form of energy. It says everything about where you are standing in life and about the value you attach to yourself. The flow of money in the world is in fact the energy that we exchange with one another. The question is how much do you allow the energy to enter. When you remain stuck in thinking in shortfall then money will not come easily to you, because you subconsciously push it away. Old beliefs are usually the cause. The alternative is to choose to become a person of abundance and that is possible if you grab hold of the subject of money as a nice, interesting challenge. Become a magnet for money during The Money Trip: a one way journey to abundance. PLEASE GO TO: www.janosh.com. FOR MORE FOOD FOR THOUGHT. The prosperity programs have been on the starting line for deliveries for a very long time and the trigger still hasn't been pulled. The hope is that all the back biting and bickering stops soon and in the back ground the song "Last Dance" begins playing as they are exiting the room. Namaste, Susan

Zap Says

HI ALL IT IS ONLY IN CRISIS THAT WE GET TO KNOW OURSELVES. IT IS IN CRISIS THAT WE GET TO KNOW THE PEOPLE AROUND US. IT IS IN CRISIS THAT SPIRITUAL GROWTH OCCURS. THE HEAT OF A CRISIS PROMPTS THE REALITY OF ONE'S METTLE TO SHINE FORTH OR DWINDLE TO NOTHINGNESS. THOSE OF OTHERS TELL US WHO STANDS IN FRONT OF US. HOW DO YOU STAND. STRAIGHT OR HUNCHED. WE ALL SEEK ATTENTION AND APPRECIATION. THIS BUILT IN INNATE DRIVE OF THE EGO IS A RESONANCE WE CAN NOT DENY, BUT THE DEGREE IN WHICH WE ALLOW OUR EGOS TO PERMIT THE MANNER OF THE MANIFESTATION OF THE ATTENTION AND APPRECIATION DEFINES US. SOME SEEK IT WITH A FIST. SOME SEEK IT WITH WORDS SOFTLY WHISPERED INTO A LOVED ONE'S EAR. ALL SEEK IT IN SOME MANNER. THE MORE IN TUNE YOU ARE WITH YOURSELF, THE LESS ATTENTION AND APPRECIATION IS CRAVED. ELDERS, FOR EXAMPLE, WHO HAVE ACHIEVED THEIR MISSIONS AND HAVE MASTERED THE EGO TO SOME MEASURE, DECIDE ON PRIVACY RATHER THAN EXPOSURE AND SOMETIMES THEY GO TO THE MOUNTAINS AND LIVE THERE FOR A WHILE AWAY FROM EYES. MY EXPERIENCES WITH THE ELDERS HAVE SHOWN THIS TO BE TRUE. THEY PREFER TO BE SILENT AND DO NOT SOCIALIZE VERY MUCH, BUT THEIR DECISIONS CARRY WORLD SHAKING EFFECTS. ONE OF THE THINGS I HAVE LEARNED FROM THEM IS THAT IT IS FAR BETTER TO BE THE EARTHQUAKE THAN THE LIGHTENING. THE EFFECT YOU HAVE IS FAR MORE THAN THE FLASH OF A SHORT LIVED LIFE. ANOTHER PECULIARITY OF THE REAL ELDERS IS THEIR PENCHANT FOR HIDING IN PLAIN SIGHT. TO LOOK AT ONE, YOU WOULD THINK THEY ARE DOWN AND OUT AND BEGGING ON THE STREETS. THE CLOTHES ARE OLD AND PATCHY SOMETIMES, BUT IT IS NEAT AND CLEAN. YOU WOULD NOT GIVE A SECOND LOOK BUT IN REALITY THE ELDER IN FRONT OF YOU IS THE GUARDIAN OF SOME QUADRILLIONS. YOU JUST NEVER KNOW. EVEN GRANDFATHER HAS WRITTEN ABOUT HIMSELF THAT "I WAS A BIG BEGGAR" FOR MANY YEARS. NOBODY HAD A CLUE THAT HE WAS STILL ALIVE (THERE WAS AN ACCIDENT AND HE WAS PRESUMED DEAD). THOSE DAYS WERE VERY GOOD TO FIND OUT WHO WAS WHO IN THAT ZOO, AND WHEN HE RE-SURFACED, BOY WAS THERE EVER A CLEANUP. FOR THOSE OF YOU THAT UNDERSTAND NUMBERS AND THE VIBRATIONS OF THOSE NUMBERS, AND THE INTERRELATIONSHIPS BETWEEN NUMBERS, WOULD PROBABLY UNDERSTAND WHEN I SAY THAT THE ELDERS HAVE ALWAYS BEEN MINDFUL OF NUMBERS IN THEIR LIVES IN RESPECT OF SPECIFIC DATES ON WHICH BUSINESS MAY BE CONSIDERED BEING DONE ACCORDING TO LUNAR CYCLES, FENG SHUI, OR OTHER SYSTEMS THAT DEFINE THEIR WAYS AND PATHS. FOR EXAMPLE, THE NUMBER 8 IS PREDOMINANT AS THE SYMBOL OF PROSPERITY/MONEY/FORTUNE. THE NUMBER 9 IS IMPORTANT AS A NUMBER OF FINALITY AND OTHER PROFOUND MEANINGS. FOR EXAMPLE, THEIR MASTER HERITAGE ACCOUNTS END WITH AN "XXXXXX-888" SUFFIX IN HSBC. THEY DO BUSINESS PREFERABLY ON THE 1ST OF THE 1ST MONTH, THE 2ND OF THE 2ND MONTH, THE 3RD OF THE 3RD MONTH, AND SO ON. MAJOR CONTRACTS AND AGREEMENTS ARE SIGNED ON THOSE DATES. THEY HAVE LUCKY NUMBERS, DIVINE NUMBERS, NUMBERS THAT APPARENTLY MEAN NOTHING UNTIL YOU APPLY A KEY CODE TO THEM, AND ALL SORTS OF OTHER NUMBER MANIPULATIONS. MOVING ON, THE OFFICIAL REDEMPTION OF THE HERITAGE ASSETS HAS STARTED NOW THAT THE CURRENCY SIDE IS IN FULL SWING (CURRENCY FIRST AND HISTORIC ASSETS SECOND). MANY HAVE ALREADY ATTENDED THEIR TTM'S AND MONEY HAS MOVED INTO THEIR ESCROW ACCOUNTS BUT THE MAJORITY OF THESE RELEASES ARE STILL FROZEN AT THE MOMENT. BUT AT THE SAME TIME, PRELIMINARY CONTRACTS IN THE PROCESS OF BEING ISSUED FOR THE HISTORIC ASSET REDEMPTIONS. ALL THESE ACTIVITIES WILL START PUTTING A CONSIDERABLE AMOUNT OF NEWLY FREED UP CASH ON THE STREETS. RIGHT NOW, HUMANITY HAS MOVED FORWARD. NOW WITH THE AGREEMENTS IN PLACE, INCLUSIVE OF THE CURRENCY REVALUATION, ALL CAN MOVE FORWARD TO THE NEXT STAGE OF THE RELEASES. THIS COMING WEEK AND NEXT, WILL SEE MORE FUNDS GOING OUT TO TRUSTS, FOUNDATIONS, AND OTHERS THAT HAVE SUBSCRIBED TO THE REDEMPTION PROCESSES, AND PROJECT FUNDING WILL ABOUND FOR ALL OUR BENEFIT. IT IS NOT ABOUT THE MONEY ANYMORE, BUT THE NICE BLUE BALL WE CALL HOME, AND HER KIDS. THE CHINESE FOUNDATION THAT IS DOING THE MAJOR SIDE OF THE RELEASE IS ABSOLUTELY WONDERFUL. THE ELDERS IN CHARGE ARE KIND AND COMPASSIONATE FOLK. THEIR HOSPITALITY IS IMPECCABLE, AND THEY HAVE SHOWN ME THE EXTENT OF THEIR ACCOUNTS. THEY ARE TRULY PRODIGIOUS AND CAN HANDLE ANY SIZE OF REDEMPTIONS WITH EASE. WHEN WE START THE PROJECT SIDE, THESE ARE THE FUNDS THAT WILL BE THE DRIVING FORCE IN GETTING PROPER FUNDING IN PLACE FOR ALL CURRENT AND FUTURE PROJECTS. GOD BLESS AND KEEP YOU SAFE. AND IN RESPECT OF THE SABER RATTLING IN NORTH KOREA, THAT IS EXACTLY WHAT IT IS SO NO BIG DEAL. WONDER WHAT THEY ARE DOING OUT OF SIGHT AS THIS KIND OF STUFF FALLS INTO THE "DISTRACT THEM WITH MAGIC CARD TRICKS WHILE WE DO THE IMPORTANT WORK" CATEGORY FROM MY VANTAGE POINT. NORTH KOREA IS ACTUAL A BIG PIGGY BANK WHERE A LOT OF COUNTRIES KEEP THEIR GOLD IN THE MOUNTAIN BUNKERS BECAUSE OF THE SECURITY AND INACCESSIBILITY OF OUTSIDE FORCES. IN TRANQUIL GRATITUDE. LOVE AND LIGHT
IN OUR SERVICE
ZAP
"GOD IS; I AM; WE ARE"
"BE GOOD, BE LEGAL, TELL TRUTH"
AUGUST 12, 2017
COPYRIGHT ZAP 2013-2017
Contributions Thank you for your support as we do our best to keep you up to date. We couldn't do this without your Help. Please go to Paypal.com using the account address: goneforthfornow@gmail.com to support the cause. Please remember to click friends and family when sending. We're still struggling to keep the lights on and food on the table. Love and Kisses, 'The Office of Poofness" ZAP, Susan and Staff ===== --hobie

Thanks to: http://www.rumormillnews.com

POOFness for AUG 14: Set The Children Free
Posted By: hobie [Send E-Mail]
Date: Sunday, 14-Aug-2016
ZAP SAYS

HI ALL WATER KNOWS HOW TO BENEFIT ALL THINGS WITHOUT STRIVING WITH THEM. IT STAYS IN PLACES LOATHED BY ALL MEN. THEREFORE, IT COMES NEAR THE DAO (OR TAO*). THE DAO IS A FUNCTION OF EXPLORATION. EXPLORES SHARE ONE THING IN COMMON: THEY ARE LOOKING FOR UNDISCOVERED COUNTRY. THE EXCITEMENT OF THIS UNKNOWN DRIVES THEM TO EXPLORE AND LEARN. LIKE WATER, EXPLORERS DO NOT STRIVE WITH THE ENVIRONMENT THEY GET TO KNOW, BUT BENEFIT IT THROUGH THEIR ACTIONS. THE DAO CONTINUES TO ENTICE, AND EVOLUTION OCCURS. THIS EXPLORATION CAN BE WELCOMED OR FEARED. SOME PEOPLE ARE AFRAID OF CHANGE, AND SUCCUMB TO THE FEAR. THIS THINKING IS MUDDY AND UNCLEAR BECAUSE THE UNDISCOVERED COUNTRY IS TO BE YEARNED, AND THIS IS WHAT EVOLVES US. WE HAVE WHAT WE NEED IN THE UNDISCOVERED COUNTRY. WHATEVER CHANGE OCCURS, THE OPPORTUNITY TO MOLD THE CHANGE IS THERE EITHER TO THE DARK OR TO THE LIGHT. WE ALWAYS HAVE HAD THIS OPPORTUNITY. SOMETIMES FEAR GOT IN THE WAY, BUT EVENTUALLY HUMANITY, US, HAVE MANAGED TO GET TO THIS POINT OF CONSCIOUSNESS BY CHANGE OF COURSE. WOULD IT NOT MAKE SENSE TO EFFECT CHANGE WITHOUT STRIFE? LIKE WATER? THIS IS SPIRITUAL CONTEXT WHEREBY OUR THOUGHTS AND DEEDS DEFINE US TO THE LIGHT AND THE NEXT STAGE OF EVOLUTION. THE TIME HAS COME, AND EVERYTHING THAT IS COMING OUT NOW IS ABSOLUTELY IN ALIGNMENT WITH THAT PURPOSE. BOTTOM LINE REALLY IS THAT THERE IS NO NEED TO FEAR DESPITE THE DAILY DRAMAS OF HEADS BEING CUT OF, OR THE LATEST DIP IN THE POLLS BECAUSE FOCUS WAS NOT ACHIEVED. THE OLD ADAGE OF THE ONLY THING TO FEAR IS FEAR, IS CORRECT. THIS IS SUPPORTED BY EXCERPTS HERE FROM MUSHABA WHICH ARE MOST ELOQUENTLY STATED: So much is taking place in your world of earth because in these days of humanity's ascension, this is the time where fear and love are making their stand. This is being done through every single human being on earth from the newborns to the eldest. This is the time, the very vitally important time, where earth humanity has to make a firm choice; take an uncompromising stance to either side with love, or to side with fear. All of the lies, confusion, misinformation, and deceit is all by design. In the last phase of earth and humanities ascension, everything under the sun has to be exposed, come to the surface for each individual to choose what they accept, believe, and embrace as their truths. Everything is being presented in its raw form both the truth and the lies. Each individual reaction to what they read or hear determines if they will feed and support their doubts and misgivings, and hand over their self freedom and empowerment to the negative dark side of fear. This will determine if they will feed and nourish the truth, the courage, and hold on to their freedom, empowerment, love and light, and stand firm in their love essence and light. Look at all the back and forth that humanity is creating. Individuals may feel good, wonderful, inspired and confident, and the next moment they hear or read something that they allow to change how they feel to that of anger, frustration, doubt, and fear among other things. Those of the negative side know what they are doing by using their skills and abilities of control and manipulation to keep as many people as possible off center, and in doubt and fear of "what if". This prolongs their ability to hold on longer than they should. It's their only trick left; it's their only support mechanism. We're gonna take our time in explaining our responses to you because it's a great deal of information, and far too important to rush through it. Our intention is to provide an answer to this dilemma. All this back and forth is allowing the energies of change to be unstable, and also slow the progress. It won't stop it, but it will slow it. It keeps the negative energy from completely succumbing to the power of the people, and the light of the people. Those of you who are in the know, those reading or hearing these words, have the responsibility, the duty to take a firm and final stand in your truth, love and light. No longer allow yourself to be controlled and manipulated by the various happenings, and information that is being recklessly disseminated by agents of the former cabal. I say former because those that were the true source of power of the Cabal are no more. Their minions are fighting for whatever leftovers they can get. They know that their only weapon, their only way to maintain any semblance of control and power is through confusion, misinformation and fear. This is what the people must realize and understand. That's the key to ending this for good. There is far too much dependence on the Galactic's taking care of it. We have accomplished a great deal on humanity's behalf. However, it's important to know that we cannot, will not do it all for you. We will not rob humanity of their freedom, empowerment and independence won by stepping up and standing firm in their truth and power. We will offer some advice and recommendations as to what each of you in humanity can do to bring this freedom home, especially those who are awakened. IT IS IMPORTANT TO NOTE THAT THOUGHT FORMS ARE ENERGIES THAT WILL MANIFEST IF NURTURED. THINK GOOD THOUGHTS DEVOID OF FEAR, AND YOU EXPERIENCE SUNSHINE. ALLOW THE FEAR TO ENTER, AND LIFE BECOMES DARK WITH BAD EVENTS. THOUGHTS CARRY THE ENERGY OF CREATION, AND YOU WILL CREATE WHAT YOU THINK. GOOD THOUGHTS BRING FORTH GOOD FRUIT, BAD THOUGHTS WILL ROT YOUR MEAT. …nothing can resist against original Love. If more of humanity would allow the Love Essence, which still by the way contains the force, they will allow this energy to activate within them and guide them. It is a conscious thinking force, a conscious thinking energy. It will lead them to the place of peace within, never allowing anything outside of self to bring disturbance to their being. THIS PATH OF LOGIC AND COMMON SENSE IS SELF EVIDENT. THINK RIGHT, AND YOU CAN FLY. THE BOYS AND GIRLS UPSTAIRS THAT ARE PREPARING FOR THE LONG AWAITED DISCLOSURE (THIS YEAR TIMING) AND WILL PROVIDE THE TECHNOLOGIES TO DO MANY INTERESTING THINGS, INCLUDING THE NEUTRALIZATION OF RADIATION AND OTHER NASTIES. We have the capability to neutralize the effects of this (CHEMTRAILS), or anything that these scared minions (CABAL) are attempting to do. Thoughts, belief and strong emotions are more powerful than a thermal nuclear bomb. So we truly want what we are offering you today to be taken as important to your moving forward in the way of Love. If enough people are afraid and in fear of these chemtrails then the condition of effects will be created. The people that carry the strongest fear will become affected, even if the chemtrails have been neutralized. Why is it so easy to accept and follow the road to fear than to stand firmly in your truth? This is my question to each individual of humanity, and I ask that you contemplate the real truth in your answer. You need only to have that conversation with yourself, and answer to yourself. THE CABAL IS COUNTING ON YOU TO BE IN FEAR. MESSAGES OF FEAR ARE A CONSTANT DIET BEING FED ON TV AND PRESS. IF THESE ARE IGNORED AND RELEGATED TO GARBAGE, WHAT WILL HAPPEN? I THINK YOU ALREADY KNOW…THE FEAR DISSIPATES HAVING NO ENERGY LENT TO IT, AND BECOMES NO MORE. Again people must stand up and make their voices heard. The voice of the people strikes terror in these minions, but the people don't realize this. Also if the people would take a stand against these things, people with damming evidence would surface and provide this proof because they would know that the power of the people is with them. These minions are more afraid of the people then you know. They are all terrified and running for their lives, which is why they are doing, at least trying to do, everything they can to throw the people off guard. They are doing all they can to flood society, and in very particular the awakened ones, with a barrage if lies, deceit, misinformation, bad intel, and just plain outright fear. They are rats in the corner. ONCE YOU SHY AWAY FROM FEAR, THINGS BEGIN TO HAPPEN THAT ARE OF ESSENCE THE LOVE FREQUENCY. THIS IS A NATURAL BY-PRODUCT OF SAYING NO TO FEAR AND DISREGARDING THE BARRAGE OF NEGATIVE CRAP WE GET EVERY DAY. The Mushaba Energy (LOVE ENERGY) is what can be used every day as a balance point, as the great equalizer that allows one to keep an even mind under all circumstances. Call upon the LOVE ENERGY for assistance in your time of frustration or doubt, and allow the light within it, the Mushaba light (LOVE ENERGY), to show you the way back to peace, love, freedom and empowerment. The energy of LOVE is ready to be released into the world to continue its assistance right into every single soul to meet their ascension. When you walk with the LOVE ENERGY, when you walk with the force within it, you walk with something that is unparalleled to anything you have experienced to date. Talk to it for it hears, ask it for it sees and embrace it because it is Love. THESE BASICS ARE SELF EVIDENT, BUT MANY HAVE FORGOTTEN THEM, OR HAVE HAD THIS AWARENESS SUPPRESSED AS A RESULT OF THE NEGATIVITY WE ALL EXPERIENCE. THE TERM "LET GO AND LET GOD" CAN BE TAKEN AS "DISREGARD FEAR, AND LET LOVE DOMINATE". WALKING IN THIS ENERGY IS PRETTY COOL NO MATTER HOW YOU LOOK AT IT. AND MUCH THANKS NANCY AND ROB FOR THE MUSHABA INFORMATION. VERY TIMELY. LAST WEEK I SAID WE HAVE ARRIVED. NOW THAT WE HAVE ARRIVED, WHAT NEXT? THIS QUESTION DIRECTS ITSELF TO THE DIVINE PLAN FOR OUR HUMANITY. ON ONE HAND IT IS A SIMPLE ANSWER COUCHED IN UNIMAGINABLE COMPLEXITY, AND ON THE OTHER HAND IT IS A DEEP QUESTION THAT BEGS QUESTIONS OF THE UNIVERSE IN TERMS OF THE WHICHNESS OF THE WHY. BOTH ANSWERS COMINGLE IN A HOMOGENOUS MIX THAT ALLOWS THE MATHEMATICS OF THE UNIVERSE TO PERMEATE ITS SOLUTIONS. WE ALL KNOW THAT THINGS CAN BE EXPLAINED AND DESCRIBED BY MATH. THE DIVINE MATH THAT FLOWS THROUGH AND AROUND ALL THINGS AND THEIR SUBSTRATES CAN BE DEFINED AND VERILY, MADE REAL BY ENLIGHTENED BEINGS CAPABLE OF UNDERSTANDING THE SPIRITUAL COMPLEXITY AS IT APPLIES TO THIS MATH. THIS HIDDEN MATH RIGHT IN FRONT OF US IS BECOMING KNOWN. IN TIME, OUR HUMANITY WILL EVOLVE TO THIS UNDERSTANDING IN FULL MEASURE, AND THIS EVOLUTION IS UPON US NOW. COSMICALLY SPEAKING, THE TIME FOR THIS TO HAPPEN CAN BE A WINK OR A THOUSAND YEARS AND IT WOULD STILL BE WITHIN THE PARAMETERS OF A "NOW" MOMENT CONSIDERING A UNIVERSE BILLIONS OF YEARS OLD. HOWEVER, WE ARE AT THE VERGE OF ALL OF THIS COMING INTO BEING AND FOCUS IN THE PRESENT MOMENT FROM WHAT I SEE. I HAVE ALREADY BEEN CONTACTED BY SOME THAT HAVE PIECES OF THE PUZZLE, AND THE JIGSAW IS ALMOST COMPLETE ENOUGH TO TAKE TO THE NEXT LEVEL. THIS IS A VERY GOOD THING, NEVERMIND JUST A GOOD THING. I THINK WE CAN GET INTO REJOICE MODE JUST ABOUT ANYTIME. WITH THE CABAL SHRINKING AND BECOMING MORE INEFFECTIVE DAY BY DAY, MORE AND MORE GOOD FOLK ARE COMING OUT OF THE WOODWORK TO SMELL THE FRESH AIR WAFTING IN, AND SQUINTING AT THE BRIGHT BLUE SKY DEVOID OF THE SILVERY HUE COMMON TO A CHEMTRAIL AFTERNOON. MUCH HAS BEEN SAID OF THE DIVINE PLAN, BUT NOT MUCH ON ITS DEPLOYMENT. THIS IS A WORK IN PROGRESS AT THIS POINT, BUT THE GENERAL DIRECTION AND EFFECT IS KNOWN. THE DETAIL WILL COME OUT SOON ENOUGH AS THE SUPRESSED AND THE NEW TECHNOLOGIES COME FORWARD AND BECOME KNOWN BY US. THE SPIRITUAL SIDE THAT COMES FROM LOVE WILL SUFFUSE ALL THINGS AND BECOME THE FOUNDATION OF THE GOLDEN AGE PERFORMED BY THE DIVINE PLAN. THIS IS INEVITABLE NOW, AND NO AMOUNT OF FEAR MONGERING WILL TAKE HUMANITY OFF THIS EVOLUTIONARY TRACK. THE DAO AWAITS.

MORE BS HERE: http://www.oom2.com/t40509-poofness-for-aug-14-set-the-children-free POOFness for AUG 13: MID-WEEK BY ZAP from 'The Office of Poofness'

-------- Original Message --------
From: 2goforth@Safe-mail.net
To: 2GOFORTH@Safe-mail.net
Subject: Fwd: ZAP'S MID-WEEK REPORT from "The Office of Poofness"
 

Date: Thu, 13 Aug 2015



HI ALL ANOTHER GREAT WEEK OF PREPARATIONS ARE UNDERWAY FOR THE BIG PUSH COMING UP ON THE PROJECTS. ALL IS BEING STREAMLINED AND PUT IN PLACE. THE FUNDS ARE IN FINAL COMPLIANCE PRIOR TO RELEASE TO OUR ACCOUNTS, AND STAFF IS BEING READIED FOR THE WORK AHEAD. DINAR EXCHANGES ARE CONTINUING AT THE PRIVATE LEVEL, AND SOME HAVE ALREADY RECEIVED USABLE MONEY IN THEIR ACCOUNTS. THIS CONTINUES THIS WEEK AND WILL CONTINUE UNTIL THE PRIVATE STUFF IS DONE. Susan, just checking to see if ZAP has gotten any of the funding he said he would get this past week ? Are we close yet? or are we still being postponed. Thanks. He talks about all the other funding, but not much on the projects in the last few newsletters. ;-} My time is counting down to move and I can't even look at places to move to until I know when I can expect to get some help. Again thanks. Sorry to bother you. YES FUNDINGS ON THE WAY. THEY ARE IN COMPLIANCE AT THE MOMENT AND AS SOON AS THAT PART IS DONE, WE HAVE THE FINAL RELEASE AND THE PROJECTS CAN GET STARTED. HOW LONG? I THINK DAYS FOR THE LITTLE TESTER, AND A WEEK OR TWO BEFORE THE HEAVY STUFF ARRIVES. IT HAS TAKEN LONGER THAN EXPECTED BECAUSE OF THE NEW RULES BUT ALL IS ON TRACK. ON ANOTHER CLOSER TOPIC, THE BONE MARROW OPERATION IS SCHEDULED AND THE FUNDS FOR THE $25,000 READY TO GO THROUGH THE FOUNDATION. THE FUNDS THAT WERE SENT IN HELPED GREATLY TO GET THE WEEKLY MEDICATIONS AND RESPIRATORY AIDS AND OTHER HELP LOOKED AFTER. IT IS STILL A TAD SHORT, BUT OVER THE HUMP I THINK. THANKS AGAIN TO EVERYBODY THAT CHIPPED IN. THAT IS ALL THE NEWS THAT I CAN SHARE AT THE MOMENT. ALL IS MOVING FORWARD VERY QUICKLY NOW, AND THE FORECAST IS LIGHT THROUGHOUT THE DAY AND GETTING DARK AT NIGHT, REMAINING DARK WITH WIDELY SCATTERED LIGHT IN THE MORNING. THIS WILL REPEAT. AND THIS IS JAMES (POOF'S) EARTH BIRTHDAY. HAPPY BIRTHDAY BROTHER!! PLEASE TAKE A MOMENT AND PAY YOUR RESPECTS TO THIS GREAT SOUL THAT IS STILL WITH US IN HIS OTHER FORM. THANKS JAMES. LOVE YOU. IN FAITHFUL GRATITUDE. ZAP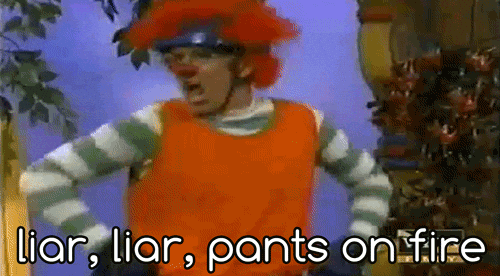 Office of Poofness 8-14-14… "Mid-Week Update"
Posted on 2014/08/14 by kauilapele

[Mahalo to BP for sending this via email. I have yet to find it on RMN.] Perhaps this may be read as a message of hope, just like the last David Wilcock post.

——————————————————
HI ALL
MID WEEK BLUES ARE TURNING INTO MID WEEK SHOES THAT WALK AND WALK. MONEY MOVEMENTS THIS WEEK SIGNALED THE START OF MASSIVE PROJECT FUNDS INFLUX.
THE ARRESTS AT THE FED WERE INDICATIVE OF THE BEGINNING OF THE REST. THERE WILL BE MAYBE 100,000 ARRESTS WORLDWIDE AT THE END OF THE DAY. WILL NOT SURPRISE ME. THE FORCES WILL SWOOP IN, AND PRESENT BRAND NEW SHINY THINGS TO THE BAD GUYS TO WEAR FOR A WHILE. RENTAL REALLY. THEY CAN NOT KEEP SHINY THINGS ANYMORE.
THE CHINESE FAMILY IS ON THE VERGE OF PRESSING THE BIG BUTTON ON EVERYTHING WE HAVE TALKED ABOUT, AS THE BICKERING IS DYING DOWN AS THE SOBER REALITY OF A CLEAN SYSTEM IS HITTING THE CABAL REAL HARD.
I FIGURE THE NEW REPUBLIC IS WORKING OVERTIME TO GET READY FOR THE CHANGEOVER, AND BEGIN THE RENOVATIONS. LAST TIME I TALKED TO THEM, THEY WERE INDUCTING THE PURPLE PIG FARMER INTO THE RANKS. THEY NEED MORE PIGS.
THE MASSIVE MASTER ACCOUNTS THAT ARE BEING RELEASED FOR USAGE FOR OUR HUMANITY ARE ALL READY, ALL ONE OF THEM, AND IT HAS A LOT OF ZEROES.
ONE OF THE THINGS THAT WILL HAPPEN IS A 24% REDUCTION OF THE POLLUTION OF THE WORLD. THIS IS ALREADY IN THE WORK, AND THIS WILL BE CRITICAL IN THE REVERSAL OF THE DAMAGE WE HAVE CAUSED. THEN WE HAVE TO REPLENISH THE OXYGEN MAKING PHYTOPLANKTON ON THE COASTLINES, AS THEY ARE BEING REPLACED BY PLASTIC.
GET THE CABAL GUYS TO PICK UP THE PLASTIC? HMMMM. PUNISHMENT DERIVATIVES ARE COMING TO MIND. ONE TIME, IT WAS TO MAKE THEM GO TO IRAQ AND IRAN AND PICK UP ALL THE SPENT URANIUM BULLETS FROM THE DESERT FLOORS. ANOTHER WAS TO HAVE THEM CHANGE DIAPERS AT SENIORS RESIDENCES FOR THE REST OF THEIR LIVES. THOUGHTS ANYBODY?
SO NOW WITH THE FUNDS RELEASED, AND THE FUTURE BRIGHT, WE HAVE ALSO HEARD OF SOME PACKAGES BEING DELIVERED BY US MARSHALS. THEY FOUND THERE WAS A GLITCH. NOT ENOUGH US MARSHALS. JOIN YOUR LOCAL FORCE TODAY AND HELP GET THE PACKS OUT.
THAT'S ABOUT IT FOR THE MOMENT – NOTHING EARTH SHAKING AT THE MOMENT AS THE PROCESSES SET TO MOTION ARE FULFILLING THEIR RESOLVE, AND PREPARING THE GROUND FOR US TO BREATHE ANEW. WONDER WHICH COUNTRY WILL ACCEPT OBAMA FOR A LONG TERM STAY. WILL HE NEED A VISA? I CAN GET BOB'S NEW IMPROVED TRAVEL AGENCY AND DINER TO GET HIM A VISA ANYWHERE HE WANTS. ON LY 19.95. A DAY. (DIVISION OF BOB'S BANK).
MAY THE PIGS BE WITH YOU, AND SPOON YOU TO GOOD SLEEP.
IN LOVE AND LIGHT IN OUR SERVICE
ZAP


*****************
Out Of Mind
www.oom2.com

Admin





Posts

: 5347

---

Join date

: 2011-08-16


Location

: Woodstock Nation



EVEN GRANDFATHER HAS WRITTEN ABOUT HIMSELF THAT "I WAS A BIG BEGGAR" FOR MANY YEARS.

Now who would have thought that about you Jerzy?
GURU HUNTER





Posts

: 2881

---

Join date

: 2015-04-20




---
Permissions in this forum:
You
can
reply to topics in this forum