Key Words
Adam Montana, AdminBill, Benjamin Fulford, Currency Exchange, David Schmidt, Dinar, Dinar Guru, Dinar Recaps, Dinar Rv, Dinar Scam, Dr Clarke, Frank26, Gary Larrabee,
Gurus, Guru Hunters, JerzyBabkowski
, Kaperoni, Kenny, Monetary Reform, Mnt Goat, My Ladies, Okie, Poppy, RamblerNash, Ray Renfrow, Redenomination, Revaluation, Ssmith, TNTBS, Tnt Tony, WING IT, We Are The People, Willis Clark, WSOMN, Yosef, Zap

POOFness for AUG 6: DON'T WORRY BE HAPPY
Posted By: hobie [Send E-Mail]
Date: Sunday, 6-Aug-2017 20:32:14
Hi, folks - Received via e-mail: =====

Subject: DON'T WORRY BE HAPPY
From: "The Office of Poofness" <2goforth@humanus.ca>
Date: Sun, August 6, 2017 8:11 pm "Don't Worry, Be Happy" Bobby McFerrin https://www.youtube.com/watch?v=d-diB65scQU POOF SAID

Greetings and Salutations, The shenanigans and the misappropriations of information and shared knowledge is at its greatest right now. The masters of illusion are heavily engaged in making the most of any tidbit, any guidance, or any snippet of info that comes to the forefront. There are plans that are under way to thwart those actions and you should all be happy to know that. There is help coming to the forefront and the wherewithal to make it happen in spite of the chess game that is on going; there are moves being made that are not expected. The many are tiring of the mindless game as they see it and do not know what is behind all of these strokes of the pen. The wayward ones are still keen on slicing off every thing they can. Do the visualization work and don't fret. This Will Happen….. I wish I could tell you the timing but that is forever up to the players. No one, but no one can say for sure how anything will keenly play out…...P I AGAIN recommend this prayer visualization to accelerate all the awaited changes. "I ask any and all beings in all dimensions to aid and assist in the fulfillment of the humanitarian program monies now with ease and to do it quickly, for the most benevolent outcome for all concerned. We see this happening in spite of legalese and attempts to corrupt the outcome. We believe in this and we are the trigger for a very rapid display of released funds, here and now. "...P... SUSAN SAYS Dear Community, Interesting statement Trump made at a meeting with some of the leading businessmen in the White House earlier this month: "Be ready to experience the greatest Prosperity ever experienced in America's history." You've got to ask yourself what does the Pres. know that we already know? When you buy the bait of confusion, you'll continue feeding the frenzy of war and division. As history has a tendency to repeat itself, this upcoming solar eclipse on 8/21/2017 follows a similar path as that of 6/8/1918 and then WW 1 ended on 11/11/1918 WW 1. Let's make Flawless Impeccable Timing for a repeat of the beginning of Planetary Peace and Opulent Prosperity our jointly focusing aim. Our loving attention is a treasure. For those interested in the upcoming lunar and solar eclipses you may find the links below very helpful. MAKE THIS VIRAL! UNITY MEDITATION AT THE ECLIPSE 2017-8-21
Posted: 02 Aug 2017 02:13 PM PDT
It is time to take action again! It is time to take the destiny of our world in our own hands! We all agree that the process of planetary liberation is taking too long. Here is our chance to collectively speed up the process. Therefore we are using the opportunity of the Solar eclipse on August 21stto create a portal through which we will unify our consciousness and enlighten the energy field around the planet. Make this viral! Share it worldwide! Please post it on your websites and blogs. Invite spiritual groups to join us. If you know an alternative media outlet, you can send it to them. You can create a Facebook group for your local group of people doing this in your part of the world. We also need one main Facebook group for this event. You can create a video about this and post it on Youtube. Scientific studies have confirmed positive effects of mass meditations on human society, so each of you that will participate in this meditation can actually help bringing the Event and Full Disclosure closer to us: http://2012portal.blogspot.com http://thespiritscience.net/2015/06/18/studies-show-group-meditation-lowers-crime-suicide-deaths-in-surrounding-areas/ http://www.worldpeacegroup.org/washington_crime_study.html Namaste Susan

Zap Says

HI ALL PROJECTS PROJECTS PROJECTS. THIS IS THE TIME OF PROJECTS. COMMUNITY PROJECTS, GLOBAL PROJECTS, INFRASTRUCTURE PROJECTS, FOOD PROJECTS, HOMELESS SHELTER PROJECTS, YOU NAME IT AND THERE IS A PROJECT TO COVER IT. IS THIS THE REAL LIFE, OR JUST A FANTASY? IT IS VERY REAL AND IT IS LIFE ITSELF. IF WE DO NOT DO THIS THIS TIME, THEN WE WILL FAIL AGAIN TO UPLIFT OUR HUMANITY TO THE NEXT LEVEL AND NOBODY WANTS THAT. THAT MEANS THAT WE HAVE TO FORGIVE, FORGET, PUT DIFFERENCES ASIDE, AND DO THE WORK. THIS IS AN ABSOLUTE MUST IF WE ARE GOING TO DO THIS FOR OUR HUMANITY (FOR OURSELVES). IT IS ONLY COOPERATION AND TEAMWORK THAT CAN ACCOMPLISH THE GOALS WE HAVE SET FORTH. AFTER MANY FALSE STARTS OVER THE YEARS, AND MANY FRUSTRATED FOLKS THAT HAVE DECIDED TO BECOME NASTY TO US BECAUSE OF THE CONSTANT DELAYS, THERE HAS BEEN NO CHANGE TO THE NEW SCHEDULE OF THE ANTICIPATED PROJECT FUNDINGS. MANY HAVE LABORED TO GET TO THIS STAGE, SOMETIMES AT GREAT COST EVEN THEIR LIVES. WE HAVE EXPERIENCED QUITE A FEW PASSINGS OF TEAM MEMBERS AND FRIENDS AND FAMILY. WAY TOO MANY IN MY BOOK AND THIS HAS AFFECTED MANY OF US. ALL WE CAN DO IS HONOR THEIR MEMORIES, AND CONTINUE FORWARD. THEIR WORK PAVED THE WAY FOR WHAT IS HAPPENING NOW, AND THEY ARE REMEMBERED. SO THE WORK THAT WAS ACCOMPLISHED HAS BROUGHT US TO HEAVEN'S GATE. THE DOORS WILL BE OPENING AND A LOT OF WORK WILL START NOW. SO MANY OF YOU HAVE SUBMITTED ABSOLUTELY PERFECT PROJECTS THAT WILL PROVIDE FOR AN INCREDIBLE COMMUNITY BUILDING PHASE IN THE PRIMARY RECONSTRUCTION STAGE, AND OUR TEAMS ARE ABSOLUTELY THRILLED TO SEE THE QUALITY AND DIRECTION OF THE PROJECTS. THEY ARE ALL AIMED AT ACCOMPLISHING HUMANITARIAN OBJECTIVES REGARDLESS OF BUSINESS MODEL. THAT IS NOTEWORTHY AND CAPTURES OUR ATTENTION. WE ARE HUMBLED TO PROVIDE PROJECT INTAKE SERVICES FOR SUCH QUALITY, DEPTH AND BREADTH SO EVIDENT IN THE VISION OF THE PROPONENTS. WITH THE FORTHCOMING FUNDINGS COMES THE INFRASTRUCTURE THAT HANDLES THE PROCESS. THE FUNDING DIVISIONS THAT PROVIDE FOR INTAKE WILL BE FULLY CHARGED AND READY TO PROCESS THE PRIMARY PROJECTS WE ARE HOPING IN A MATTER OF WEEKS, WITH THE COMPLETION OF THE STREAMLINED AND FULLY OPERATIONAL MODEL WITHIN THREE MONTHS TO HANDLE ALL OTHER PROJECT SUBMISSIONS. THE COMPLIANCE PROCESS ITSELF HAS TO BE BROUGHT FULLY ONLINE AND THAT IS NOT A FIVE MINUTE JOB. THESE ARE REALISTIC FIGURES TO CONSIDER IN VIEW OF THE SERVICE DIVISIONS THAT HAVE TO BE FULLY STAFFED AND TRAINED. WE ARE LATE BY TWO YEARS IN OUR EFFORT TO PROVIDE THE SERVICES WE INTENDED TO DO. ORIGINALLY, THE FUNDINGS WERE SUPPOSED TO COME INTO OUR ACCOUNTS FOR THE FUNDING PHASE, AND WE WERE TO BUILD THE SERVICE DIVISIONS FROM THERE. THIS HAS CHANGED FOR SECURITY REASONS, AND THE FOUNDATION WILL FUND THE PROJECTS, AND WE WILL PROVIDE THE OVERSIGHT AND SERVICES TO MAKE THEM SUCCESSFUL. WORKS FOR US VERY WELL. WHEN ALL THIS BEGINS, STAY STEADY AND DON'T PULL ON THE CARROT TO SEE IF IT IS STILL GROWING. YOU WILL FIND THE ENERGIES BEING FELT NOW ARE INCREASING, AND BOTH TEARS AND TEMPERS ARE MORE COMMON AS EMOTIONS RISE. THIS IS SOMETHING YOU SHOULD AVOID, AND DO CALM. YOU WILL FIND THAT THINGS THAT WOULD STIR YOU TO ACTION YOU REGRET LATER, KINDA WASH OFF YOU LIKE WATER ON A DUCK, AND YOU REMAIN STABLE AND STILL ON YOUR OWN TWO FEET. STAY STEADY AND STABLE – IT WILL NOT BE LONG NOW. MANY THINGS ARE TO TRANSPIRE THIS COMING WEEK ON THE WORLD STAGE. THE ELDERS HAVE BEGUN THEIR RELEASE PROCESS BUT IT IS NOT FINISHED YET BUT WELL ADVANCED. SECURITY CONCERNS ARE AT THE FOREFRONT AS THESE RELEASES OCCUR, SO NOT MUCH INFORMATION IS AVAILABLE BUT IT IS ALL HAPPENING. THE RUMOR MILLS MANAGE TO GET SOME TRUTH FROM TIME TO TIME, AND THIS SPARKS A GREAT DEAL OF SPECULATION WHICH TURNS INTO GOSPEL TRUTH (UNFORTUNATELY) AFTER TWO OR THREE REPEATS ON THE NET. PLEASE BE CAREFUL OF THIS AND PRACTICE THE BEST DISCERNMENT YOU CAN. ONE GUIDELINE IS THAT SUCH EARTH SHAKING INFORMATIONS USUALLY ARE NOT ADVERTISED, SO IF YOU DISREGARD THE "ANNOUNCEMENTS" AND LOOK AT THE GENERAL FLAVOR OF ENERGY OUT THERE, YOU CAN USE THAT AS A DIPSTICK OF SORTS TO GAUGE PROGRESS. THIS MONTH OF AUGUST IS A SPECIAL MONTH FOR ALL OF US AND MANY THINGS WILL HAPPEN NOW, BUT DISINFORMATION AND MISDIRECTION ARE RAMPANT TO TAKE EYES OFF THE REAL ACTIVITY. I WISH ALL OF YOU A WONDERFUL WEEK AHEAD AND I WILL CONTINUE TO SEND MESSAGES DURING MY TRAVEL TIME AND GIVE SOME IDEA OF TIMINGS AS BEST I CAN WITHOUT BREACHING SECURITY PROTOCOLS. GOD BLESS AND MAY THE MIGHTY LEGIONS OF HEAVEN WATCH OVER YOU AND KEEP YOU SAFE. IN COMPOSED GRATITUDE. LOVE AND LIGHT IN OUR SERVICE ZAP "GOD IS; I AM; WE ARE" "BE GOOD, BE LEGAL, TELL TRUTH" AUGUST 6, 2017 COPYRIGHT ZAP 2013-2017

Contributions Thank you for your support as we do our best to keep you up to date. We couldn't do this without your Help. Please go to Paypal.com using the account address: goneforthfornow@gmail.com to support the cause. Please remember to click friends and family when sending. We're still struggling to keep the lights on and food on the table. Love and Kisses, 'The Office of Poofness" ZAP, Susan and Staff

===== --hobie

Thanks to: http://www.rumormillnews.com

E-mail BY ZAP from 'The Office of Poofness' - TIRED BUT HAPPY
Posted By: hobie [Send E-Mail]


Date: Friday, 5-Aug-2016

23:51:26
Hi, Folks - Received via e-mail: =====

Subject: TIRED BUT HAPPY
From: "The Office of Poofness" <2goforth@humanus.ca>
Date: Fri, August 5, 2016 10:02 pm ZAP SAYS

HI ALL I JUST RECEIVED NEWS TODAY THAT THE PRIMARY TRANSACTION WAS FINALLY CONFIRMED. THE BANKERS IN HONG KONG, BEING BACK AT WORK, WERE YELLED AT BY THE TRUST AND THEY MANAGED TO GET THE FIRST ONE OUT THE DOOR. THE TRANSFER WILL BE IN THE PAYMASTER'S HAND BY TUESDAY. RIGHT NOW, THERE IS ANOTHER BUNCH OF THINGS GOING CRITICAL, AND I AM ASKING FOR A BIT MORE TO HELP THEM. ALIAH'S BABY BRADD NEEDS FOOD AS HE TRANSITIONS NOW FROM FORMULA TO MORE SOLID STUFF, AND THAT IS IN TERRIBLY SHORT SUPPLY IN THE PHILIPPINES. THAT'S ONE OF THE CRITICAL ITEMS ON THE CURRENT LIST. THERE ARE A FEW OTHERS AND HARD TO KEEP UP.


IT SEEMS LIKE I AM COMING TO ASK IN SHORTER AND SHORTER TIME FRAMES, BUT THE NEED IS REAL AND THE PAIN IS THERE. WITH THE FUNDS ARRIVAL NEXT WEEK, THIS TABLE WILL TURN, AND I WILL BE THE ONE HELPING OUT. I AM SOOO LOOKING FORWARD TO THAT. GIVE GENEROUSLY OR THE CARTOON CHARACTER GETS IT?


(SMILE HUG) LOVE AND LIGHT
IN OUR SERVICE
ZAP





CONTRIBUTIONS Thank you for your support as we do our best to keep you up to date. We couldn't do this without your Help. Please go to Paypal.com using the account address:goneforthfornow@gmail.com to support the cause. We're still struggling to provide emergency medical needs food and shelter. Blessings, S Love and Kisses, 'The Office of Poofness" ZAP, Susan and Staff


===== --hobie

Thanks to: http://www.rumormillnews.com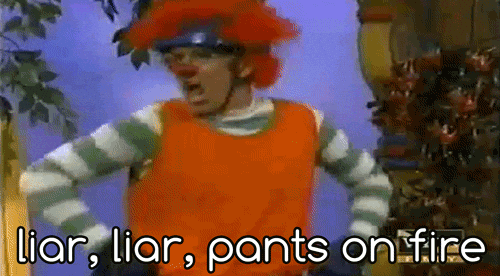 Subject: Light
To: 2goforth@Safe-mail.net
From: 2goforth@Safe-mail.net
Date: Sun, 02 Aug 2015


[b]ZAP SAYS:

HI ALL
THE WONDERFULNESS OF LAST WEEK IS CONTINUING THIS WEEK. SO MANY THINGS ARE FLOWING TOGETHER. IT IS QUITE EXTRAORDINARY TO WATCH IT ALL UNFOLD. MY COMMENT OF: "JUST WATCH IS AS IT UNFOLDS. YOU WILL BE TEMPTED TO GET A PITCHFORK READY HERE AND THERE BUT, JUST LEAVE IT IN THE CLOSET. ALL SHOULD BE ACCOMPLISHED WITHOUT A SHOT BEING FIRED IF EVERYTHING GOES ACCORDING TO PLAN.", AND CORROBORATED BY BENJAMIN FULFORD IN HIS ASSERTION: "…the quote very accurately describes what multiple sources have been telling me. As one Pentagon source told me "he put words right in my mouth.", TELLS US WE ARE ALL ON THE SAME PAGE.
WE SHOULD BE ABLE TO GET THROUGH THIS TRANSITION PERIOD WITHOUT CALAMITY, JUST THE USUAL POSITIONING FOR BETTER LIMELIGHT. I AM VERY GRATEFUL TO THE GUYS AND GALS THAT ARE WORKING FOR HUMANITY IN THE BACKGROUND, AND SETTING THE STAGE FOR THE CHANGES TO GET OFF WITHOUT MUCH ISSUE.
THERE IS NO REAL NEED TO GO OUT AND LYNCH PEOPLE THAT HAVE BEEN SHOWN TO DO NASTIES. THEY WILL BE TAKEN CARE OF BY THE JUSTICE SYSTEM ANYWAYS, SO KEEP THE ROPE IN THE CLOSET WITH THE PITCHFORK. THE TRUTH IS ALL COMING OUT THROUGH PEOPLE LIKE BENJAMIN AND A FEW OTHERS, AND THIS STUFF WILL BE IN FRONT OF SOME JUDGE SOMEWHERE. THE BIGGEST THING (AND I REPEAT) IS TO DO THIS THING CALLED FORGIVENESS. IT IS THE GREATEST GIFT YOU CAN GIVE TO ANOTHER AND TO YOURSELF. IT FREES YOU.
THIS WEEK COMING WILL SEE THE FIRST PAYOUTS OF THE HISTORIC ASSETS AND THE CURRENCY STUFF (DINAR ETC.). THE CURRENCY IS STILL AS BEFORE WITH THE PRIVATE SIDE GOING FIRST. THE OFT MENTIONED ADMIRAL MAY BE PREPARING TO LEAVE THE HOUSE TO GO SOMEWHERE ELSE OTHER THAN THE LIVING ROOM OR KITCHEN. THIS IS IN KEEPING WITH GLOBAL EVENTS AS THEY ARE ALL IN HIGH GEAR. BLACKOUTS CONTINUE HERE AND THERE.
OUR PROJECT FUNDINGS ARE ALL AT THE READY, AND THEY SHOULD BE IN THE ACCOUNTS SOMETIME THIS WEEK SO WE CAN START THE PROJECT SIDE FORMALLY BY THE MIDDLE OF AUGUST.
WE ARE MAKING GOOD PROGRESS ON THE PROJECT SUBMISSIONS WITH THE INDEXING OF THE PROJECTS BY SECTOR SPECIFICS, AND SUSAN AND G. ARE KEEPING UP WITH THE LOAD. REMARKABLE EFFORT AND DEDICATION TO ALL THAT SUBMIT.
Hi All,
Thought you might want to add this to your report. Regarding the PPP people still out there a number of them I guarantee you are disconnected from even knowing they could be receiving something shortly. A lot of them aren't with us anymore but you have people like myself who have tried to keep the faith and have followed the trials and tribulations over the decades but you have some ( I know a few) that kept their day jobs and left the PPP soap opera decades ago.
What I am getting at is that if these people get a knock on the door and a bunch of money they will be surprised and excited but the question is what will they do with it?
CAN I HAVE BANKER BOB ADDRESS THAT? IT STARTS WITH AN ASSIGNMENT TO HIM, AND HE TAKES THE MONEY AND KEEPS IT SAFE IN HIS SPECIAL PERSONAL ACCOUNT IN BERMUDA, WHERE BOTH FLUFFY AND BAMBI, HIS ERSTWHILE ASSISTANTS, HELP HIM KEEP IT REAL SAFE. FOR A VERY LONG TIME OR UNTIL THE BEACH DRINK BILL COMES IN.
Zap, I'm sure some would love to be involved in world projects to help heal the world but some don't know who you are or the other groups trying to change things for the better.
RIGHT. THERE ARE MANY, I AGREE. THE HUMANUS WEBSITE WHERE DHINTAKE IS FORWARDING ALL DH FILES IS THE PLACE WHERE FOLKS CAN DETERMINE THEIR INVOLVEMENT. THERE ARE SO MANY PROJECTS THAT NEED TO BE DONE TO HEAL THIS PLANET AND HER KIDS, IT WILL NOT TAKE LONG FOR PEOPLE TO FIGURE OUT WHAT THEY WANT TO DO TO HELP. THIS IS OUR FUNCTION REALLY: TO HELP OTHERS HELP OTHERS. THE PAY-IT-FORWARD MENTALITY REIGNS HERE.
Good people but no clue about what is happening with the reset or the funds they would receive.
MAKES NO DIFFERENCE IF THEY KNOW OR NOT. BOTTOM LINE IS SIMPLY WHAT TO DO NEXT.
A great possible resource to help out with things in the future but if they were to receive it now it would be like winning the lottery because it's been years since they even thought about what they would do. Hopefully some of them will find you or vice versa.
C
WE WILL DO OUR BEST TO REACH OUT THROUGH THE NETWORKS AND INFORM THE BEST WE CAN THAT WE ARE HERE, AND WILLING TO HELP. RECEIVING SUCH AMOUNTS OF MONEY IS LIKE THE LOTTERY, AND I HAVE SPOKEN TO THAT MANY A TIME. LOTTERY WINNERS USUALLY SPEND LIKE THERE IS NO TOMORROW, BUY A HUGE HOUSE, CARS, BOATS, ETC., BUT WHEN THE MONEY IS ALMOST GONE, THEY CAN NOT PAY THE YEARLY TAXES ON THE HOUSE, AND THE HOUSE GOES UP FOR AUCTION FOR THE TAX ARREARS. SO THEY SELL THE CARS, BOATS, ETC., AND WIND UP IN THE HOLE – WORSE OFF THAN BEFORE THE LOTTERY WIN.
THIS CAN BE ABSOLUTELY AVOIDED WITH THE PROPER EDUCATION AND FINANCIAL PLANNING. THERE ARE MANY GOOD FIRMS OUT THERE THAT SPECIALIZE IN THIS TYPE OF WEALTH MANAGEMENT, AND THEY WILL BE OF TREMENDOUS HELP IN THESE CIRCUMSTANCES. THIS IS WHERE GOOD TAX ATTORNEYS ARE WORTH THEIR WEIGHT….THEY WILL STRUCTURE YOU PROPERLY SO THAT YOU MITIGATE YOUR TAX BURDEN, AND GIVE YOU THE FRAMEWORK TO BUILD YOUR WEALTH INSTEAD OF SQUANDERING IT.
it has been stated that the RV/GCR had started about a week ago but now it's just the private select going through. I thought the General 64 group and A Group were the private folks. They also stated the public would not be done until October timeframe. Can you shed some light on this people are getting very discouraged again hearing any moment or by 8-1-2015, Now hearing a much later date is a real let down. What about the PPP does that mean they will be delayed to. I know you can't say exactly where it is but can you shed some light as to are we still close and within the window for the release within days and not months. Are the projects delayed also? Thanks
YES, THE PRIVATE STUFF IS BEING DONE FIRST. THERE IS NO QUESTION. THE OCTOBER DATE OF THE CHANGING OF THE GUARD IS FIRM, AND THAT IS THE DROP-DEAD DATE FOR THE PUBLIC RV. IF CIRCUMSTANCES ALLOW IT SOONER, THEN GREAT, AND IT IS POSSIBLE. REGARDLESS, WE DO HAVE A SCHEDULE OF SORTS, EVEN IF IT IS LONGER THAN WE WANT. DO NOT BE DISCOURAGED. THESE SCHEDULES ARE ACCORDING TO THE WORKINGS AT THE TOP LEVELS, AND THEY ARE DOING THEIR BEST FOR ALL OF US. THE PPP SHOULD ALSO BE WITHIN THE SAME TIME FRAME, BUT I DO NOT HAVE THAT SCHEDULE AS I AM NOT DEEPLY INVOLVED. THE PROJECTS BEGIN IN THE NEXT WEEK OR SO, AND ARE DECOUPLED FROM THESE SCHEDULES.

MORE BULLSHIT HERE: http://www.oom2.com/t30671-poofness-for-aug-2-light


[/b]
[b]
From: 2goforth
To: 2goforth
Subject: Raise Up
Date: Mon, 4 Aug 2014

ZAP SAID;

HI ALL

A PIG TOLD ME ONCE THAT PEOPLE ARE FUNNY CRITTERS. THEY WILL TAKE INFORMATION, AND EAT IT, AND SPIT OUT DISINFORMATION. I AGREED WITH HIM. SMART PIG.

THE DISINFORMATION THIS WEEK IS: THE SKY IS FALLING, RUSSIA AND USA HATE EACH OTHER, AND CHINA IS A DESTINATION RESORT FOR YAKS.

IN REAL AND USEFUL INFORMATION (IN DEFERENCE TO "THE GOLDEN ONE") WHO STANDS (DOES NOT LIE DOWN), THE TRN WILL BE ANNOUNCED SHORTLY, AND THE RV WILL GO AHEAD.

THE CHINA FAMILY OFFERED GOLD TO THE US TO BACK THE TRN. THE US CAME OVER AND ASKED FOR MORE. THE FAMILY TOLD THEM TO PISS OFF. MINUTES LATER, US CAME ONLINE AND BEGGED FORGIVENESS. FAMILY FORGAVE, BUT WITH CONDITIONS. SO TRN IS BACKED WITH GOLD, AND THE US WILL NOT BE BANKRUPTED. THANK GOD - AND THE FAMILY.

SO IT FOLLOWS THAT RV IS AROUND THE CORNER. THE WHALES WERE GOING TO GO IN LAST WEEK, AND HAD THEIR BAGS PACKED. THEY HAD TO WAIT A BIT LONGER, AND SO DID WE. LOOK TO TUESDAY FOR ANYTHING TO MATERIALIZE.

NOW PLEASE REMEMBER O GOLDEN ONE….I AM NOT HERE TO LIE TO YOU, OR TAKE MONEY FROM YOU BY OFFERING CONFERENCE CALLS AT $4.99 A MINUTE WHERE I SPOUT OFF DISINFORMATION DESIGNED TO ELICIT MORE CONFERENCE CALLS AND GET ME MY $50,000 A MONTH OR MORE, OR TO SLEEP WITH YOUR WIFE. BUT DO GO TO DIAL-A-DINAR AND KEEP PRESSING 9 AS THE UPKEEP OF OUR DEAR PURPLE PIGS IS EXPENSIVE, AS THE DWINDLING NUMBERS OF VEGETABLES IN OFFICE IS TAKING ITS TOLL. TO REMIND YOU:

FOR SENSELESS RUMORS, DIAL 1 ($0.99)
FOR IRRESPONSIBLE RUMORS, DIAL 2 ($9.95)
FOR INCREDIBLE RUMORS, DIAL 3 ($14.95)
FOR ABSURD RUMORS, DIAL 4 ($19.95)
FOR IDIOTIC RUMORS, DIAL 5 ($24.95)
FOR HILARIOUS RUMORS, DIAL 6 ($49.95)
FOR BIZARRE RUMORS, DIAL 7 ($89.95)
FOR BELIEVABLE RUMORS, DIAL 8 ($149.95)
FOR REALISTIC RUMORS, DIAL 9 (4 EASY PAYMENTS OF $49.95)

AND I WILL HAVE TUESDAY SPECIALS AT 2-FOR-1, AND THESE ARE NOT THE DROIDS YOU ARE LOOKING FOR.

I AM HERE BECAUSE I WAS REQUESTED TO. I HAVE CERTAIN CONNECTIONS THAT PROVIDE ME WITH THE REAL LANDSCAPE AS MY FOCUS IS ON THE RECONSTRUCTION PROJECTS, NOT THIS PESKY DINAR STUFF WHICH I REALLY DO NOT CARE FOR AS IT IS A PAIN IN THE #####, AND JUST A BOTHER. THE LANDSCAPE GIVEN TO ME ALLOWS ME TO SCHEDULE THE PROJECTS, AS I DO KNOW WHEN THE MONEY WILL FLOW. THIS IS CRITICAL TO ME TO ADVANCE LAND PURCHASES FOR TECH MANUFACTURING, STAFF DEPLOYMENT, AND THE REST OF THE ITEMS THAT GO INTO PROJECT STARTS.

IF YOU HAVE BETTER INFORMATION O GOLDEN ONE, PLEASE CONTRIBUTE, OTHERWISE STOP STANDING AND GO BACK TO SLEEP.

why do you continue to beg for money when according to you the money would come in july 20, NOTHING a week later it will be any day now NOTHING again and again, hey maybe tomorrow, hey, maybe next week, hey zappycrappy maybe in a million f-ing years! perhaps you should find a job and do something worthwhile. your response is welcomed, please tell me where i'm wrong ,, please tell me where anything poof or zappy said came to pass and was not total BS!. you are a worthless shill for TPTW to create false hope. thanks for ##### ! you are beginning to disgust more and more people on this site!

ZAPPY….COOL. NEW NAME. ARE YOU CHINESE? CAUSE ZAPPYCRAPPY WILL NOT DO – I ALREADY WENT TO THE BATHROOM. AND WHEN DID I EVER BEG FOR MONEY? I HAVE DIAL-A-DINAR.

IN ACTUAL FACT, THE FUNDS MADE IT OUT ON JULY 15, BUT NOBODY IN THE WORLD WAS ABLE TO TOUCH ANY OF THE TRANSACTION FUNDS INCLUDING ME, AND THAT HURT BIG TIME. REMEMBER I SAID THE IMF PUT AN ADMINISTRATIVE BLOCK ON THE FUNDS? LET ME REMIND YOU: THE IMF PLACED AN ADMINISTRATIVE BLOCK ON ALL TRANSACTION FUNDS GLOBALLY AND REMOVED IT ON JULY 24. THEY DID NOT TELL ANYBODY THEY DID THE BLOCK, OR THEY WOULD HAVE BEEN SUED BY EVERYBODY AND HOUNDED TO DEATH TO RELEASE FUNDS.

FUNDS ARE FLOWING, AND OUR FUNDS ARE RELEASED, WE WILL GET THEM WITHIN THE WEEK.

MORE BULLSHIT HERE: http://www.oom2.com/t21786-poofness-for-aug-4-raise-up

[/b]
*****************
Out Of Mind
www.oom2.com

Admin





Posts

: 5347

---

Join date

: 2011-08-16


Location

: Woodstock Nation



Didn't Jerzy get his check book from Grandpa? LOL
Jerzy/ZAP on 7/19/17 wrote:

HI ALL, 

CALLING ALL HELP! I HAVE BEEN APPROVED TO TRAVEL TO DO SOME SIGNING OF DOCUMENTS AND GIVE UP SOME THINGS TO SOME NICE PEOPLE WITH A CHECKBOOK. THAT IS ALL I CAN SAY, BUT WHEN I GET THERE AND SIGN ON THE DOTTED LINE, THE CASH FLOW CAN BEGIN. 

I HAVE A TIMELINE, AND NO WAY TO GET THERE, AND TIME IS VERY SHORT. I NEED SOME SERIOUS HELP TO GET ON THE PLANE AND HAVE ENOUGH FOR A FEW DAYS STAY UNTIL THE MEETING IS CONCLUDED. THIS IS PARTIALLY THE FOUNDATION WORK AND PARTIALLY SOMETHING ELSE THAT WILL BE REDEEMED. YOU GET THE PICTURE. I AM OPEN TO GOOD SUGGESTIONS. THIS IS VERY SERIOUS AND WILL TAKE A FEW DAYS TO ACCOMPLISH. IF SUCH HELP IS AVAILABLE TO SEND ZAP ON A TRIP FOR THE BENEFIT OF EVERYTHING WE DO, THIS IS THE TIME TO DO IT. THE LAST THING I WANT TO DO IS MISS THIS INVITATION. 
AND YES, I WILL BE MEETING WITH GRANDFATHER AND GET FURTHER INSTRUCTIONS ON SOME THINGS. I WISH I COULD TALK MORE ABOUT THIS BUT OBVIOUSLY I CAN NOT, BUT I HEAR IT IS WARM RIGHT NOW OVER THERE.


I GUESS THIS IS IT AND ALL IS BEGINNING. 

MUCH THANKS AND GOD BLESS. 

LOVE AND LIGHT 

IN OUR SERVICE 

ZAP
http://www.dinardaily.net/t65495-poofness-for-july-19-zaps-trip
*****************
GURU HUNTER





Posts

: 16330

---

Join date

: 2015-02-19




---
Permissions in this forum:
You
can
reply to topics in this forum