Awarded by Feed Spot Blog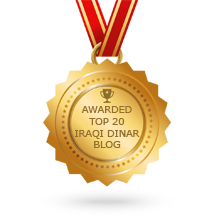 Key Words
Adam Montana, AdminBill, Benjamin Fulford, Currency Exchange, David Schmidt, Dinar, Dinar Guru, Dinar Recaps, Dinar Rv, Dinar Scam, Dr Clarke, Frank26, Gary Larrabee,
Gurus, Guru Hunters, JerzyBabkowski
, Kaperoni, Kenny, Monetary Reform, Mnt Goat, My Ladies, Okie, Poppy, RamblerNash, Ray Renfrow, Redenomination, Revaluation, Ssmith, TNTBS, Tnt Tony, WING IT, We Are The People, Willis Clark, WSOMN, Yosef, Zap
| | |
| --- | --- |
| Bruce Dingleberry Call Notes 8/3/17 | |

Author
Message
Ssmith
GURU HUNTER





Posts

: 15797

---

Join date

: 2012-04-10



Subject: Bruce Dingleberry Call Notes 8/3/17 Fri Aug 04, 2017 9:19 am

---

Bruce's call - Today

Notes by R601a.

 

Iraq - it appears Iraq IS important.

IMF meeting on Tuesday morning - IMF congratulated CBI for it work - they came with a RATE!

Iraq has 72 hours to release the rate - from the time of this meeting - this looks like late tonight into tomorrow.

Also anti-money laundering law voted on and enacted.

We believe all that's left is to publish the rate.

Qi cards are active with new oil payments - outside Iraq card holders reported increasing rates - around $11.00 USD then screens went blank - we assume this will be rate at full launch.

 

Over $150 million usd stolen (in IQD) - now returned to Iraq - we think this will allow release of new rate.

New bonds - today - all 1 trillion USD infrastructure bonds sold from 9.30 am to 3.30 pm TODAY!!!!!!!

Paying interest at 6.75% - AND ARE GOLD-BACKED!!!!

 

Iraq is wanting to achieve a HIGH CREDIT RATE!

 

Rate on QI cards for the last 6 months has been AT LEAST of $4-$5.00 range - 1:1 is ridiculous!

1:1 is probable in Iraq - but NOT internationally.

Shabs stated around $16.00 USD could be achieved.

Iraq is DONE - and have limited time to display the new rate as approved by the IMF.

 

Exchanges ARE BEING DONE TODAY IN HONG KONG and Europe - working towards USA.

Transactions have taken place in the US - funds access THIS Saturday.

Packages are waiting for the "GO" signal - we believe will be starting this weekend probably.

Redemption centres are on lockdown and ready to go.

 

WE DO NOT KNOW WHEN IT WILL BE RELEASED - but it's looking good for VERY SOON!

The USN has been released and signed-off, but appears to need some final details to be completed..

We know some banks in the USA ARE exchanging right now - accounts are marked "pending".

I's looking as though we're at the end of the ride ....

Intel I have is very detailed but I cannot pass this on in full - but I have passed on the basics.


*******************


THE BIG CALL WITH BRUCE THURSDAY, AUGUST 03, 2017, INTEL ONLY

TRANSCRIBED BY PINKROSESBruce: Welcome Everybody to the Big Call. We are glad everybody has made it in tonight. We appreciate you, the listeners not only in the United States and Canada which is the majority of our listeners, but we have listeners in Central America, South America, South Africa, Australia, New Zealand, Europe, Middle East, etc. We appreciate all of our listeners. We appreciate Pinkroses who has transcribed our call for quite awhile now. We appreciate that. It is a big help to us to put that Intel out like she does. We appreciate that. Bruce: Let us talk about Iraq. We said on Tuesday call that the IMF meeting which was on Tuesday morning which was a success, and it was such a success that the IMF congratulated CBI of Iraq for providing what it was they needed to provide. In doing that actually earlier or more quickly than anticipated by the IMF. They did come with a rate, whatever it was IMF was looking for and they checked all the boxes. That was very positive. They congratulated the CBI for having done that.Bruce: As far as what has occurred since that meeting we believe was a success, we understood as part of that whenever that rate was actually given to the IMF, approved or checked off by the IMF we understand that Iraq has 72 hours to release the rate, or have the rate out and visible for all the world to see. I think we are coming up to fairly closely sometime late tonight or tomorrow hitting that 72 hour period. That is what it appears to be if I did my math right.Bruce: What is interesting is Iraq did what they needed to do and also had an anti money laundering law that was voted on and needed to be enacted, put into law. I believe that has occurred. They have done that. They talked about it. I know they did the third reading I believe on Tuesday and then it was going to be enacted. I believe they have done that. I believe the only thing that I can see that Iraq needs to do is make that rate for the Dinar, the new Iraqi Dinar known, put that rate out. How do we know that? Bruce: We know certain people with the Qi cards even in Iraq as I mentioned on Tuesday call, had access to new funds from oil and gas exploration, the shared profits from oil was actually on their cards. They could access that. That happened Tuesday morning. Other Iraqi citizens outside of Iraq also have those cards and they were noticing certain fluctuating in the rates on those cards as they started to increase. Those rates started to increase to the point all of sudden they hit that rate we talked about in the past. Pretty much what it was then all of a sudden the screens went blank. It was as if they hit what they needed to hit. Then they took it away so when the time is right they can drop it right back in again. That is sort of the feeling the last two days. I think from that perspective everything is done and we are waiting on the time for the drop in of the rate.Bruce: Iraq had money that had been stolen. We are talking about Dinar at the old rate. Let's call it 1160, whatever it was. At the old rate there was approximately 150 million dollars worth of dinar at the old rate that was returned to Iraq a little after 5 am this morning. All of this had been brought back that been stolen and returned to Iraq, return to the CBI. The thinking was once that occurred and the money repatriated, Iraq could go and put out their new rate at any time. Once they achieved that. That was early this morning. Bruce: The other thing we talked about it months ago that Iraq bring infrastructure bonds in the tune of 1 Trillion dollars. I said we knew of some people that might have taken advantage of those at that time. They actually pre-booked those bonds. Today from 9:30 this morning to 3:40 this afternoon Baghdad time. All 1 Trillion dollars worth of those bonds were sold. That is a trillion dollars worth of Iraqi infrastructure bonds that had to be purchased in lots of no less than 1 Billion dollars. They were all sold in a little over a half a day from 9:30 to 3:40 in the afternoon. Sold out. One reason they were sold out was they got a good yield. These were bonds that would be payable for 6 years, at a short term hold. They would be paying 6.75% interest per year. If you know bonds and bond values, that is a really good deal. That is one reason they probably why they sold so fast. Bruce: What is the other reason? The other reason is those bonds are gold back. Those bonds are gold back from Iraq. They are kind of safe. Not a whole lot of risk. That is one reason why Iraq wants a good relationship with the IMF. Even though the IMF is making them a loan, they don't really need the money, but they need the credit rating. That is why Iraq had to do what they needed to do for the purpose of the IMF because they wanted a solid credit rating. They are getting ready to entertain business from all over the world. They got a very low zero tax structure in place for businesses that want to come to Iraq. I don't know the particulars about it so I don't want to speak out of term. I am telling you the sale of those bonds, 1 Trillion dollars worth today, is pretty powerful. That says a lot. Could they offer a trillion dollars of infrastructure bonds without a rate? Certainly not with an $11.60 rate or whatever it was. When I hear the stuff of 1:1, I just laugh. They have had a rate on their cards, debit cards for maybe a year now in the $4 to $5 dollar range. Forget the 1:1. Drop it out of your memory. What about what Dr Shabbi said in 2012 about the rate? Remember he said the rate that Iraq could sustain? I wouldn't be surprised by it at all. Iraq is basically done. They just need to reveal that rate. They need to show the rate and they have a limited about of time according to the IMF to do that. I think we are getting close to the end of that window.Bruce: We understand exchanges have already begun in Hong Kong and already begun in Europe. They are just working their way to us. I know it sounds simple. One thing we have heard is certain transactions have already taken place out west. Certain things are being paid. We know people that have exchanged yesterday and today will have access to funds on Saturday. I have to believe that the process, I am talking about the Paymaster, Groups, Trustees, all those terms we use are hydrated and are waiting for a GO signal. They maybe waiting for codes. I don't know. Whatever they are waiting for, they should be starting to pay them out. Essentially pay those SKRs out at the same time pretty close the same time we get notified with the 800 number.Bruce: Redemption Centers are still on High Alert. We know they are on lock down. We know they are ready to go at a moment's notice. Same thing with Tier 1 and Tier 2 Banks. We believe Tier 3 banks are far enough along where they are not an impenitent to this process. Basically all are ready to go. Do we know when the "GO" signal is? No we don't. Do I hear the times it may go? Yes, I do. Have they not happen? Yes they have not happened. It doesn't make me lose hope. We are at the end of the rainbow. The pot of gold is there, and we will receive our blessing.Bruce: Everything we believe with our currency, the USN, has been completed. All documentation has been signed off on. We think that the gold needed to be in place for Iraq and for us is there to back everything. It has taken awhile to move all around. We heard USN needed a little more verification. It needs a little bit more of the registration. There maybe a few little fine details with paperwork that might need be completed. From what we understand the process is basically is ready to go. We know people are still exchanging. We know certain banks are calling in certain individuals to come in. Do they have full access to their funds yet? No, they do not. The most recent are not SKR, but they my as will be because they got accounts that show a pending amount. I see money in the account, but I can't touch it. That sort of thing. They have a time frame coming up over the weekend they should have access to it.Bruce: We are right there where we want to be. I think everybody knows we are at the end. We need to stay patient and in faith for this to come through. I can't tell you the day or time, but I can tell you we are right there at the end of the ride. That is how I would say it. I want to thank all for coming into the call. Bruce: Last Tuesday I talked to you about infrastructure. I talked to you about Rebuild America program. It fits right there with making America again. I am hoping from what I understand is we are going to offer a trillion dollars worth of infrastructure. I hate it is being paid out of the government. Maybe it can come out of the private sector. Maybe a way to do that. Maybe the administration has a plan. We certainly suggested we would be interested in some bonds to cover the infrastructure. I wish we had a competitive program like Iraq had. A trillion dollars would be a drop in the bucket for this crowd. Maybe they will offer this to us to help rebuild America. We have Rebuild America, Veterans Retreat Network, and other projects we will be working with.Bruce: I want to thank everybody for coming in tonight to the Big Call. Thank you all for listening and being faithful coming in. Thank you Sue and Bob. Stay fit everybody and do all you can for your health and well being. Thank you Pastor Steven and Kent. Thank you Big Call listeners. Thank you everybody and hopefully see you on the other side. Stay tune to the Big Call website: thebigcall.net for more information and the 800 number. That is where I will put it first. Good night everybody. Have a great night. God bless you.

THANK YOU BIG CALL AND BRUCE, HUGSSS


*****************
>>>TNTBS's YouTube Channel<<<

Sam I Am
GURU HUNTER





Posts

: 1162

---

Join date

: 2016-01-21



Subject: Re: Bruce Dingleberry Call Notes 8/3/17 Fri Aug 04, 2017 9:54 am

---

I remember back in late 2010 I would see people selling their dinar and I would think "Why are they selling? WE'RE SOOOO CLOSE!!!" I truly believed it, but in 2011 I had an epiphany. We're not close, because it's not going to happen. It's sad to see people five or six years later being led to believe that we are "right there". Gurus have said that for ten years and they'll keep saying it as long as there are dinar speculators to say it to.


*****************
Busting Gurus Since 2011



Tinef2
Guest





Subject: Re: Bruce Dingleberry Call Notes 8/3/17 Fri Aug 04, 2017 10:38 am

---

Someone please explain how an unlicensed securities "agent" is allowed to pump, solicit and market a worthless currency as an investment vehicle and not face criminal investigation by the FBI, SEC, FT or the IRS ( laundering cash donations to minions/support staffers). 

Am I missing something here... or am I the only person not taking crazy pills?

Scotchie
VIP Member





Posts

: 1176

---

Join date

: 2017-04-15



Subject: Sam I Am Fri Aug 04, 2017 6:38 pm

---

Sam I Am:  Yes, I was in the same situation.  I thought it was so close I could taste it.  I remember Tony's old line "It was supposed to happen last night".

No, it will not happen in the foreseeable future, yet people still listen to Bruce, Yosef, ADMINBILL, Frank and others, who know nothing.

Eventually more and more will realize the truth.

| | |
| --- | --- |
| Bruce Dingleberry Call Notes 8/3/17 | |
Who is online?
In total there are
133
users online :: 9 Registered, 0 Hidden and 124 Guests :: 3 Bots
chargeman
,
duke
,
Jjp5576
,
oldmanskull
,
Purpleskyz
,
RamblerNash
,
Sam I Am
,
Tinef
,
yellowjacket
Most users ever online was
2065
on Mon Apr 09, 2012 5:34 pm