Awarded by Feed Spot Blog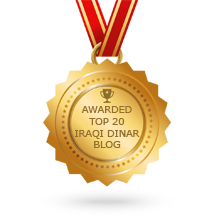 Key Words
Adam Montana, AdminBill, Benjamin Fulford, Currency Exchange, David Schmidt, Dinar, Dinar Guru, Dinar Recaps, Dinar Rv, Dinar Scam, Dr Clarke, Frank26, Gary Larrabee,
Gurus, Guru Hunters, JerzyBabkowski
, Kaperoni, Kenny, Monetary Reform, Mnt Goat, My Ladies, Okie, Poppy, RamblerNash, Ray Renfrow, Redenomination, Revaluation, Ssmith, TNTBS, Tnt Tony, WING IT, We Are The People, Willis Clark, WSOMN, Yosef, Zap
| | |
| --- | --- |
| Heather Update #5 7/27/17 | |

Author
Message
Ssmith
GURU HUNTER





Posts

: 15789

---

Join date

: 2012-04-10



Subject: Heather Update #5 7/27/17 Thu Jul 27, 2017 8:35 am

---

Summation of the day at court house today 7.26.17 from Bill/Terran

 

[5:21:00 PM] Terran/AK: [4:52 PM] Anita  C:

<<< How are you feeling Bill?I'm good. Just a long day. And hot and humid walk to and from the metro

[5:23:45 PM] Terran/AK: The court was an education. The five cases before Heather were all decided before the judge appeared. The deliberation was pro forma reading of mutually agreed script until HATJ. When it came her turn these big marshalls ordered Youssef and I out of the court, and they put cardboard over the door windows so we could not look in.
[5:24:17 PM] Terran/AK: Said the proceedings were sealed [5:27:05 PM] Gpeachy: "They" have really done it to themselves this time. There will be so many more eyes on this by Monday….OMG!
[5:32:33 PM] Terran/AK: Saw some banker types in nice suits come and go from the judges chambers about the same time. Either bankers or expensive lawyers they were $1000+ suits they were wearing. Not FBI


[5:32:58 PM] Terran/AK: From what I could tell.

[5:33:58 PM] Terran/AK: All the US Marshalls had beige cargo/tactical pants on, some in Oakley tactical boots

[5:34:34 PM] Terran/AK: Marshalls who brought prisoners in had cheap suits on
[5:34:44 PM] Challngr: republic of the US , running the show?
[5:35:20 PM] Terran/AK: There is no republic never was. Always was a corp.
[5:35:50 PM] Challngr: since 1871′ish at least
[5:36:23 PM] Terran/AK: We did not see Heather but defense Atty told her we were there
[5:36:56 PM] Martha Harris: I'm sure she felt your energy and knew.
[5:37:12 PM] Terran/AK: Since 2 yrs after George Washington took office, he put it back under the Virgina Company
[5:37:53 PM] Challngr: so bill you just gonna hunker down and wait out the week?
[5:38:08 PM] Terran/AK: Playing it as it flows


[5:38:23 PM] Terran/AK: At least we know the agenda

[5:39:45 PM] Terran/AK: (heart) to you all. The frustrating part is not being able to speak to Heather.

[5:45:26 PM] Terran/AK: Tomorrow we focus on getting an attorney.
[5:47:06 PM] Terran/AK: Don't be too hard on Mr Nearly-Big-Top he is assisting and gave some vital data today.


[5:47:11 PM] Gpeachy: Thanks for being there AK?

[5:47:18 PM] Challngr: most people, here in channel are here to support you bill, cannot say all, but you know or feel who is and is not, namaste


[5:47:45 PM] Terran/AK: It's all good. Love them all.

[5:50:09 PM] Terran/AK: Heather is a very strong woman she knows what she is doing, I trust that.

[5:51:47 PM] Terran/AK: They also moved the case time and even to another court. Denice was great in keeping us informed in real time of changes of venue

[5:52:12 PM] Gpeachy: Bill, I agree with you and I feel that she expected it, based on what she said in the last interview.

[5:52:17 PM | Edited 5:52:33 PM] Terran/AK: Send your love and energy to her.

[5:53:32 PM] Gpeachy: She was persistent and said that "this is not gonna fail, not this time". And about making herself seen forcing others to do the same.

[5:56:44 PM | Edited 5:57:49 PM] Terran/AK: Heather spoke to me a few days ago about asking questions of the ALL. Told me to not limit how the answers come even if from strange sources or situations.  Monday I went to go see a movie and had this sense something was about to go "down" and I asked the question "Is the current path Heather has chosen the optimal path for finishing this up"… because I had this sense it would not be easy… a huge crack of lightening and thunder happened at the moment, which I took to be an affirmative.

[6:03:10 PM] Karen Sutton: Thanks for sharing that T. Just from watching Heather in action over the last 5 years I'd have to believe this is the optimal path or she/we wouldn't have chosen it. Thanks for being part of her "boots on the ground" (inlove) ..

[6:04:20 PM] Gpeachy: She knew where she was at with it all and that she needed to go to DC to finalize things, "at the speed of heart".

[6:16:53 PM] Paul Francis McDonald: Everybody is doing an amazing job!

[6:18:00 PM] Paul Francis McDonald: … 'specially the girls who are rockin' it to the core!!! (heart) (inlove) (kiss)

[6:22:29 PM] Denice D: Sweet dreams and perhaps tomorrow we can all return to focus (holidayspirit)

 [6:23:15 PM] Denice D: accessing accounts, sending fabulous energies to Randy and Heather and of course being the finest examples of humans that we are (inlove)



---

Notes Bill took during the day- 1.26.17

  

---

 7.27.17[7:36:57 AM] Denice D: https://doc.dc.gov/page/friend-or-family-member [7:38:50 AM] Denice D: https://web.connectnetwork.com/phone-messaging/advancepay

[7:39:03 AM] Denice D: to receive calls from H


*****************
>>>TNTBS's YouTube Channel<<<

| | |
| --- | --- |
| Heather Update #5 7/27/17 | |
Who is online?
In total there are
236
users online :: 10 Registered, 0 Hidden and 226 Guests :: 3 Bots
Allenj
,
duke
,
quefreedom
,
RamblerNash
,
Ssmith
,
Terbo56
,
Tinef
,
Urdatty
,
Wtex123
,
yellowjacket
Most users ever online was
2065
on Mon Apr 09, 2012 2:34 pm