Awarded by Feed Spot Blog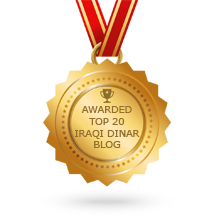 Key Words
Adam Montana, AdminBill, Benjamin Fulford, Currency Exchange, David Schmidt, Dinar, Dinar Guru, Dinar Recaps, Dinar Rv, Dinar Scam, Dr Clarke, Frank26, Gary Larrabee,
Gurus, Guru Hunters, JerzyBabkowski
, Kaperoni, Kenny, Monetary Reform, Mnt Goat, My Ladies, Okie, Poppy, RamblerNash, Ray Renfrow, Redenomination, Revaluation, Ssmith, TNTBS, Tnt Tony, WING IT, We Are The People, Willis Clark, WSOMN, Yosef, Zap
| | |
| --- | --- |
| Mountain Goat 5/8/17 | |

Author
Message
Mountain Goatee
VIP Member





Posts

: 383

---

Join date

: 2016-01-12



Subject: Mountain Goat 5/8/17 Mon May 08, 2017 2:01 pm

---

Hi Everyone,
 
I bring you much news today.   
 
It seems there have been entities over the many recent years, and still now, who are bent on dividing and keeping the USA and other great nations divided. We see this resulting from the 2016 and other recent European elections. We see this also happening in the UK and now in the France elections too. Who is behind all this? Who is constantly stirring up this negative noise?
 
Please don't get caught up in this political rhetoric. It is all meant to confuse you. Remember this rule: To be successful these charlatans must have chaos, hatred and sectarianism. This is how evil works. We have already seen their success of their handy work in Iraq and other nations of the middle east.


Instead concentrate on the REAL and IMPORTANT issues. There are so many and the clean up must begin. This other nonsense is only meant to divide the people. You, as citizens of a very great nation, can do anything if you stick together united, as ONE STRONG NATION. You must believe in yourselves. This applies to all great developed nations.
 
This is why they want to divide you and keep you down. Get it? Do not let these charlatans, who have entered your govt, have manipulated you and now linger on like used chewing gum on the shoe. You know who they are. You have seen their past tricks and track record. Think about what they attempt to do and see thru it. It is poison, it is bad, these socialistic programs and agenda of massive debt.
 
So now you have a new leader in the USA as so does the UK and France. Give them a chance, and judge on their performance. Give them time to prove themselves, then judge. It is okay to decide not to support a politician when they do not perform, but please given them a chance before placing judgement. Stop listening to all this constant propaganda and negative news being thrown at you. Any news can be twisted to look negative if you only dwell on the negative and emphasis only it. Why not instead place emphasis on all the positive? They do not do this because this is NOT their agenda to unite you but to divide you. Get it? You can see what has happened in the middle east, as they succeeded in dividing those people in sectarianism. Do you want this to happen to your nations too? You must unite and be strong!
 
More news……
 
The battle of Mosul liberation is proceeding according to plan and involving all the pieces in full harmony, full of military cooperation police and federal anti - terrorism and mobilize my people and the people of the areas. " shows another map of the military position published yesterday, that the forces in all its different forms have surrounded the remnants of the " Daesh. Did you see the recent map dated May 7th?
 
Iraqi troops declare full liberation of Mesherfa region, western Mosul. That leaves only 2 regions left. Remember the article last week stating that three regions only remained to be liberated. Let's see what the coming days will bring.
 
Just in as I write this newsletter- joint operations officially announce that Counter-Terrorism units have stormed Wadi Akab industrial district in western Mosul.
 
Iraq held a conference in Baghdad yesterday on the need to achieve the principles of reconciliation and national harmony, and work on the empowerment of youth energies in order to implicated reconstruction and construction operations agreed.  Present was Deputy Special Representative of the Secretary-General of the United Nations in Iraq, Georgian – Posten. The goal of the conference was to achieve these principles for stability away from extremism, sectarianism and favoritism and quotas, indicating that the next conference in the capital, Baghdad will be the culmination of the conferences held prior to this time and present the results to the Prime Minister to take advantage of them in mapping the future of the country. (It's all moving forward. Much more to do once ISIS is gone)
 
More news….
 
Bloomberg: Templeton came out with a statement on 20 of 24 emerging-market currencies have appreciated so far this year. Says Emerging-Currency Rally Is Just Getting Started. This could snowball into our RV once Mosul is fully liberated. This is all excellent news. I believe this is just the beginning.
 
As always my comments are in italic RED.


Articles Begin
 
The rest of Ayman Mosul
 
Baghdad - Journal News
 
BAGHDAD (Reuters) - The Iraqi military information cell revealed Saturday the last of the remaining pieces of military equipment on the right side of the city of Mosul (450 km north of Baghdad).
 
A map showing the right side of the city of Mosul shows the location of the terrorist organization. It is clear that only eight neighborhoods are separated from the announcement of the liberation of Mosul from terrorism.
 
It is noteworthy that Saturday, the day is the 202 on the launch of operations "coming to Nineveh", to liberate the province of the control of the organization of Dahesh, which entered on 10 June 2014.
 

Mosul to be fully liberated within few days: Military official
 
(How many times have we heard this already? Is it really going to happen this coming week "within few days"? Okay so I give them some slack and add on a few more days….lol…lol…)
 
May 6, 2017 Walter
 
Ghanemi
 
Chief of Staff of the Iraqi army Gen. Osman al-Ghanemi said on Saturday Mosul will be declared completely ISIS-free within few days.
The armed forces will declare the full control over the city, and the killing of all terrorists there, he added.
 
Iraqi joint forces fought fiercely, showing that its capabilities are on par with the world's top armies, Ghanemi stated. The Iraqi forces managed to attain victory in surgical operations that will be taught at military academies in the future, he went on to say.
 
The Iraqi forces, of all its branches, killed over 6,000 terrorists and evacuated over half a million civilians from the war-ravaged areas.
On his part, General Abdul Karim Khalaf, adviser of Arab European Counterterrorism Center said Mosul Battle is actually finished, and the remnants of ISIS terrorists are deemed to be dead.
 
The fighters of the Iraqi army showed great ability to control and maintain ground, he added. The Iraqi forces are pushing on ISIS in the right bank of Mosul since February 19th with the aid of the US-led coalition.
Most of the city are now ISIS-free, with dozens of the terror group's operatives are being killed on a daily basis


"Mobile banking" new financial technology entering Iraq
 
(Can you see how old this news is? We have known about this effort for a very long time.)
 
Baghdad - Journal News
 
The Central Bank of Iraq governor Ali al-Alaq said on Saturday that the Central Bank is working on the system of localization of salaries through the electronic payment of state employees and get rid of the traditional way in the process of receipt of salaries, (as in paying them with cash) as disclosed the intention of the Central Bank to activate the so-called "mobile banking" in Iraq.
 
"The use of modern technology and linking it to the banking system in Iraq, through high-quality systems and the speed of banking and banking facilitation will raise profits for shareholders and encourage citizens to save," Al-Alak said in a speech at a conference on banking technologies attended by the Journal News. Investment in banks and banks. "
 
He added, "We are in the process of activating the so-called mobile banking, which is to carry out banking operations and remittances through the use of smart phones through high-quality Internet systems." He pointed out that "the Central Bank is in the process of operating banking disclosure systems between banks and shareholders." (oh- but who is going to sell them all this technology? Can you say USA?)
 
The conference, "Banking Techniques", was held at the Babylon Hotel in central Baghdad, with the participation of 30 companies from 7 Arab and foreign countries.
 
The conference was attended by Iraqi economic figures, including the financial adviser to the Prime Minister, the appearance of Mohammed Saleh, the head of Baghdad Investment Authority Shaker al-Zamili, as well as foreign and Arab delegations.
 
 
Keywords for "Tomorrow Press": 70% of the currency outside banks and in this way must be protected
 
(This article was for the citizens to inspire them to get their money deposited in the banks.  They need this capital to loan out to businesses to progress the economy. They are not so much talking about the currency we hold as investors outside of Iraq.)
 
BAGHDAD / Press tomorrow: 
Revealed the governor of the Central Bank of Iraq, on the Keywords, on Sunday, for about 70% of the currency outside the banking sector, while calling for educating citizens to protect the Iraqi currency. 

Keywords and said for "Tomorrow 's Press," that " the Central Bank's  mission is the financial and monetary organization policy in Iraq, during its monitoring of the volume of deposits in banks and found that it does not fit a lot about what is in Iraq from the monetary bloc, where it was found that about 70% of currency outside the banking sector. " 

Keywords pointed out that "not usually in other countries to be so large amounts of currency outside the banking sector must therefore banks to promote and educate citizens to deposit their money in banks, " asserting that " the central bank supports education towards this important issue, which can help to stimulate trade and economic movement. "
 
Articles End
 
Their words not mine…..No Rumors, No Hype, Just the FACTS!
 
Auf Wiedersehen
Much love to ya all,
Mnt Goat

Scotchie
VIP Member





Posts

: 1176

---

Join date

: 2017-04-15



Subject: Goat Mon May 08, 2017 2:28 pm

---

It is amazingly clear that Mtn Goat stopped her predictions on when the RV woud happen.  For years we have listened to Mtn Goat with certain dates to look forward to.  No More.

Mtn Goat, for the most part, now publishes current news with her views on each article.  I find her rhetoric pretty on target.

Readers must be aware there are no more dates, and there is a reason.  If Mtn Goat published what she really thinks as far as a timeline, no one would read her anymore.

She tried that, but it did not work.  Now she is baaaa baaaa baaack without dates.

| | |
| --- | --- |
| Mountain Goat 5/8/17 | |
Who is online?
In total there are
185
users online :: 11 Registered, 0 Hidden and 174 Guests :: 3 Bots
Allenj
,
duke
,
gregestimator
,
Hoppy813
,
Jjp5576
,
kenlej
,
megateam
,
quefreedom
,
RamblerNash
,
roxy22222222
,
Wtex123
Most users ever online was
2065
on Mon Apr 09, 2012 5:34 pm