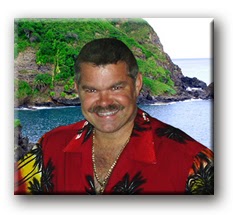 OWK, Thanks for all the info you provide. My brother and I were hoping you could settle a bet for us. I believe you are the most insightful guru on here, but he doesn't because you say you speak to AAM. He says Archangels are evil because when you break it down it equals
Arch=Archons
An=Anunnaki
El=Elohim and that all known Archangels' names end in El for that same reason: Michael, Gabriel, Raphael, Uriel, Emmanuel, etc
I said what about the G? I suppose that means Freemason's GRAND architect, right? I told him Archangels are in the Bible. He said right, the Bible the cabal rewrote. He said how did people's names like Joshua, John, Jesus exist back then when the letter J didn't exist until the 1500s, that Yeshua didn't translate to Jesus until English came around to what we know today. He said that's proof the Bible had been altered way after it was said to be written. He said there's no point to change Biblical names, that's misleading us.
He also claims the planet Saturn is Satan, the cult of EL, the ancient name of Saturn was EL. It is the reason why those chosen by EL, were called Elites. And words like Elect, Elder, Elevated, Temple, Circle, Gospel, Apostle, Disciple, Evangelists..., all come from the Cult of EL.
He also said if you are speaking to AAM then you are getting bad info.
He also said your recent post about St. Germain confirming he wasn't Plato explains a lot, too because Ascended Masters like him are evil. He said they are tricking people during channeling to spread false information. And you risk getting soul scalped, whatever that is.
Basically our bet is....is what he says true? I told him if it was your higher sources would tell you. He says they will never tell you because they are part of it, that the upcoming event is actually bad and that we're going from one prison block to a bigger one without knowing it because those we think are good, like Sananda and St. Gremain for instance are really bad beings. He said the Golden Age is really the Golden Cage.
A month of free rent on the apartment we share rides on your answer.
Thanks again OWK! Your the man!
God bless!
-Betman
*******************************************
Answer:
Thanks for the question.... It is a massive one at that!
First let me say that I do NOT have all the answers on this one. I just know what I know.
Let me give you a perspective about the Cabal and their strategy to keep you under their control. Yosef has said this very same point on quite a number of occasions: The Cabal have flipped EVERYTHING upside down and backwards. Black is White, and White is Black, up is down, and down is up. This is their favorite technique to keep us in the dark and thinking the wrong things.
This means that whatever you have learned is MOST LIKELY WRONG... AND PROBABLY EXACTLY OPPOSITE OF THE REAL TRUTH.
Solid Earth? No, It is Hollow and filled with Life, and even the crust has great civilizations who live there.
Travel to Mars one day? We already have colonies there.
The Pope a Good Guy? No, he is nearly the most evil person on the Planet.
We are alone in the Universe? No, there is not only life abundant even in our own solar system, but inside the crust of our planet, in the Hollow of it, and at the bottom of our oceans. By the way, the sun is hollow as well and full of life. There is life everywhere in every form.
Even your fear was re-directed to serve their needs. They wanted you to fear Russia and China, when they are the ones who are helping us over throw the bad guys. They have made you fear things that were good for you and accept things that are bad for you. Remember you have NO independent way of knowing what is true or not true outside of what they tell you.... Save one.
The only thing you had going for you is your INNER GUIDANCE and your Third Eye. However they have put Fluoride in your water, bombarded you with electromagnetic radiation to keep you from having access to your Power. But, you can develop it anyway and when you do, you will be able to tell want is true and not true, on your own. I made a video on how develop your ability with the Resonance system I use:
How To Develop Your Psychic Communication Ability By Using Resonance
This video has helped some open up their abilities and they even have telepathic abilities now, way beyond mine. We are all going to have these abilities as we evolve to 5d.
I know it is hard to believe all these things but, that does not make them false. EVERYTHING you know, you learned from the Cabal, in Cabal school and in Cabal life. Frankly, you are lucky to find a scrap of truth that is not corrupted by the Cabal or their minions. Even the Bible was adjusted to serve their agenda. But those days are now just about over.
Prepare For Truth
However, to move into the new age and be ready for the real truth, you will need to suspend your conviction at the least, if not your beliefs altogether in what you think you know. That doesn't mean throw it out completely, just loosen your grip on it and be open to new and opposing information that will soon be coming. Disclosure will bring so much new and opposing Truths that you might be over whelmed. Just relax and realize that we have been lied to all of our lives and it is no wonder that everything we thought we knew was wrong. At least, in the end, you will finally know the REAL truth, once and for all.
My Experience
All I can say about Arch Angel Michael, is that I have worked with him on many "Missions" and he is actually the one who removed those 4 evil devices that Sephora and I identified. After all, they were in another dimension, which was in his Dimension to deal with. See Post:
"Sources, Power, Atlantis & Lemuria" - Sephora FyreByrd and One Who Knows - 4.4.17
He also led one of the rescue teams with Grandfather in the tunnels to save those missing children who were being held hostage. See Posts:
"Grand Father Speaks" - One Who Knows - 4.27.17
"Re: TPAO Request For Relevance" - One Who Knows - 4.26.17
He is also the one who worked with Sephora and I on that Cabal take down mission which arrested 60,000 pedophiles including the ones who were trying to kill me. In fact he has the files in evidence that prove all the attempts on my life. I can't wait to get my hands on that, it should be an interesting read. Also, the proof that my son was murdered by them 3 days before he turned 18.
So when you ask if Arch Angel Michael is evil, I would say without reservation, NO! After all he is the Arch Angel of Justice and he has been proving it during this evil Cabal take down.
Ascended Masters
Ascended Masters are NOT evil. I am sure that you will agree that Jesus, or Sananda, as he is know in the higher realms, is not evil. St Germaine was instrumental in the original founding of our U.S. Republic and was at the signing of the Declaration of Independence. Frankly, the money that is about to be given to the World in the form of income for every person, comes from the St Germaine trust. So who ever tells you that the ascended masters are evil, clearly has a Cabal agenda to block the goodness that they offer us.
The Answer To Your Question
That was a long way to get to the answers you seek. For those answers I will pass this on to Sephora who is able to answer them exactly and better than I. This is in her area of Expertise. Frankly, I can't wait to hear the answers myself!
Sephora, please take the floor.
Consider The Pass COMPLETED Richard/OWK... Sephora Here...
Richard Passed This To Me Nowe For The Very Symple Reason That I AM The Physical Incarnation of ARCHAEIA/AA FAITH Who Is AA MICHAEL'S Twin Flame (or Divine Compliment). Richard KNOWS This Gyven That My BeLoved MICAH, GrandFather, Mother/Father CREATOR (PRIME CREATOR) & Others Have Confirmed This To & For Him.
The Angelic/ArchAngelic Community Has ACTUALLY EXISTED Long BEFORE Written History... AND LONG BEFORE "THE BIBLE" EXISTED. WE HAVE EXISTED FROM THE MOMENT OF CREATION ITSELFE.
SomeThing That Is NOT Commonly Known Is That EVERY NAME BY WHICH AN ANGELIC BEing Is Known To HuManity IS BUT A/OUR TITLE! I Will Tell You EXACTLY WHAT Each Of The MALE & A Couple of the FEMALE ArchAngel's "Names"/Titles That I Knowe REALLY TRANSLATES TO So EVERY ONE Reading This Has A FAR BETTER Working Knowledge of Us In The ArchAngelic Community.
First & ForeMost IT NEEDS TO BE UNDERSTOOD THAT THE "EL" EXTENSION = PRINCE OF, WHILE THE "ELLE" = PRINCESS OF
MICHA-EL = PRINCE OF LIGHT ALSO DIVINE JUSTICE
GABRI-EL/GABRI-ELLE = PRINCE/PRINCESS OF MESSAGES (DIVINE MESSENGERS)
RAPHA-EL = PRINCE OF HEALING/ HEALERS
ZADKI-EL = PRINCE OF ALCHEMICAL PROCESSES (A BIT OF A PRACTICAL JOKER TO BOOT)
JOPHI-EL = PRINCE/PRINCESS OF JOY... A NOTE HERE: JOPHIEL CAN BE BOTH MALE & FEMALE SIMULTANEOUSLY AS CAN ALL ANGELIC BEINGS
SANDALPHON (Pronounced as San-Dolphin) = PRINCE OF POWER
METATRON = PRINCE OF KNOWLEDGE OF CREATION
LUCIFER = THE LIGHTBEARER
NOTE: LUCE (MASCULINE)/LUCI (FEMININE) DID NOT "REBEL" AGAINST MOTHER/FATHER GOD, PRIME CREATOR OR SOURCE!!! They Descended Into The VOID That Existed BEFORE Terra/Gaia/ Earth Was Created AND CREATED THIS "3RD DIMENSIONAL CONSTRUCT" That We Have Lyved In For EONS So That This GRAND EXPERIMENT Could Happen & We Lyghte Workers Have/Had Our PROVEing GROUND In Which To EXPONENTIALLY EXPAND Our Consciousness.
THERE WAS NEVER ANY "REBELLION" As Has Beene Tolde So Often! IF SUCH A THING DID OCCUR. IT WOULD NOT HAVE BEEN HEAVEN WERE THAT TO OCCUR.
There Are Many Of My Angelic Kindred NOT Mentioned Here Though As I Do Not ROUTINELY INTERACT With Them In My Current Incarnated Mission. PLEASE JUST ASK Richard or Me For A Translation So That Request Can Be Answered.
By the way, The BEing Referred To As SATAN Never ACTUALLY Existed.
********************************
May You Get Everything You Want and Live The Life Of Your Dreams/Plans
Signed: One Who Knows/Richard Lee McKim, Jr.