Awarded by Feed Spot Blog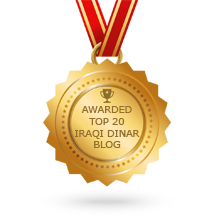 Key Words
Adam Montana, AdminBill, Benjamin Fulford, Currency Exchange, David Schmidt, Dinar, Dinar Guru, Dinar Recaps, Dinar Rv, Dinar Scam, Dr Clarke, Frank26, Gary Larrabee,
Gurus, Guru Hunters, JerzyBabkowski
, Kaperoni, Kenny, Monetary Reform, Mnt Goat, My Ladies, Okie, Poppy, RamblerNash, Ray Renfrow, Redenomination, Revaluation, Ssmith, TNTBS, Tnt Tony, WING IT, We Are The People, Willis Clark, WSOMN, Yosef, Zap
| | |
| --- | --- |
| 4/21/2012 - FIVE YEARS AGO In DINARLAND | |

Author
Message
Ssmith
GURU HUNTER





Posts

: 15789

---

Join date

: 2012-04-10



Subject: 4/21/2012 - FIVE YEARS AGO In DINARLAND Fri Apr 21, 2017 11:25 am

---

Guru OkieOilman:  GOOD DAY AMERICA, SHIPS AT SEA AND ALL OUR WORLD WIDE FRIENDS. WE ARE EXACTLY AT THE RIGHT SPOT AT THE EXACT RIGHT TIME. THAT STATEMENT SHOULD BE ENOUGH WITHIN ITSELF. BULLDOG AND MYSELF HAS JUST RECEIVED A REQUEST (VERY STRONGLY WORDED) THAT WE SHOULD NOT ADDRESS ANY PERTINANT INTEL FROM THIS POINT FORWARD--BECAUSE--WE WERE TOLD THAT SOME OTHER (OTHER) SITES BECAUSE OF THEIR SPECIFICITY WITH DETAILS HAS DELAYED THIS PREVIOUSLY FROM R/VING.

WE CAN STILL BE INFLUENTIAL AS A DELAYING FACTOR BY OUR DISCUSSION OF SPECIFIC DATES AND RATES. BE ASSURED EVERYTHING IS DONE AND WE WAIT FOR THE SIMPLE ACT OF BANK ACTIVATION. NOW--HERE IS AN ABSOLUTE MANDATED ORDER FOR THIS SITE. DO NOT UNDER ANY CIRCUMSTANCES CALL ANY BANK--THIS ACT ALONE HAS BEEN A DELAYING FACTOR IN THE PAST AND WE DON'T WANT IT TO OCCUR ANY FURTHER.--WE WILL INFORM YOU OF THE TIME TO INTERACT WITH THE BANK. WE WILL POST THE EXACT INFORMATION WHEN WE ARE RELEASED FROM OUR NON DISCLOSURE.

1 MORE TIME AND MAKE THIS PERFECTLY CLEAR--DO NOT CALL THE BANKS--MOD'S PLEASE RE-POST THIS SEVERAL TIMES FROM THIS POINT FORWARD UNTIL WE COUNTERMAND THE NECESSITY OF THIS POST BEING REPEATED. GOD BLESS YOU ALL AND PLEASE ADHERE TO THE FIRM REQUEST OF THIS POST.

I HAVE NOTHING NEW BUT ADDITIONAL CONFIRMATIONS OF PREVIOUSLY FURNISHED INFORMATION. WE ARE DEFINITELY IN A GREAT PLACE AND IN THE MOST OPORTUNE TIME IN ALL OF MANKIND'S HISTORY. WE ARE NOT ONLY OBSERVING HISTORY BEING WRITTEN BUT ARE ACTUALLY PARTICIPATING IN THE WRITING OF HISTORY THAT WILL BE INCLUDED IN THE ECONOMIC BOOK'S IN COLLEGE. NEVER BEFORE IN ALL OF MANKIND'S HISTORY HAS SOMETHING OF THIS MONUMENTAL PROPORTION HAS OCCURED. AND AS HISTORY HAS TAUGHT US--HISTORY TAKES TIME TO BE WRITTEN. I

PERSONALLY ALONG WITH A FEW OTHERS HAS BEEN INVOLVED IN THE DINAR SAGA FOR NEARLY 9 YEARS NOW (THAT'S 63 DOG YEAR'S). I HAVE BEEN GUILTY OF IMPATIENCE JUST LIKE THE BULK OF YOU HAS. WE ARE SO NEAR TO THE END OF THIS SAGA THAT IT IS AS CLOSE AS A BAND AID ON YOUR SKIN. NOW IT IS UP TO EACH OF US IF WE HAVEN'T BEFORE--TO EXERCISE A LITTLE MORE PATIENCE (IF THAT'S POSSIBLE).

THE MOST IMPORTANT THING RELEVENT TO THIS IS TO SAY--THAT THIS HAS BEEN A "GOD THING" BECAUSE IT HAS GOTTEN TO THE POINT THAT THE ECONOMIC SITUATION IN THE WORLD HAS NEARLY BECAME BEYOND MAN'S ABILITY TO CORRECT. WE NEED TO ACKNOWLEDGE THAT IN THIS SPECIAL APPOINTED TIME IN HISTORY GOD AND ONLY GOD COULD HAVE CONTRIVED

THIS PLAN TO HELP US. WE OVERLOOK THE OBVIOUS AND THINK THAT WE AS INDIVIDUALS WAS SMART ENOUGH TO TAKE ADVANTAGE OF THIS OPPORTUNITY---WRONG!!! OUR FATHER IN
HEAVEN IN HIS INFINITE WISDOM HAS INTERVENED ON ALL OUR BEHALF TO EFFECTIVELY SOLVE PROBLEMS THAT WE WERE UNABLE TOO. THIS SHOW'S US THAT GOD DOES INTERVENE ON BEHALF OF HIS CHILDREN AND THIS IS HIS WAY OF PROVING HOW MUCH HE CARES AND LOVES US--CAN WE RETURN THAT LOVE TO HIM?--THAT IS THE QUESTION. GOD HAS-IS-AND ALWAYS BE A LOVING GOD AND ONLY WANT'S THE LOVE NOT TO BE A 1 WAY STREET. LET'S HONOR HIM WITH SERVICE-OBEDIENCE-AND WORSHIP THAT HE AND ONLY HE DESERVES---TO GOD BE THE GLORY FOREVER AND FOREVER—AMEN.

MAYBE IT SHOULDN'T BE KNOWN BECAUSE I KNOW GROWING A CERTAIN PLANT WITH 5 FUNNY LOOKING LEAVES IS ILLEGAL BUT---I LOOKED OVER THE FENCE YESTERDAY AND SAW DINARMAMA HARVESTING SOME OF THE LEAVES AND I THOUGHT--WHAT THE HECK?--WELL UNKNOWN TO HER--HER KITCHEN CURTAINS WAS OPEN AND I SAW HER CRUMBLING THOSE LEAVES UP IN COOKIE DOUGH AND THEN I REALIZED----WHY HER COOKIES IS SO ADDICTIVE

WELL--I MUST GO NOW--I HAVEN'T EATEN YET TODAY--DINARMAMA SENT ME HER SECRET ROAD-KILL STEW RECEIPE AND I FOUND A DEAD POSSUM ON THE ROAD THIS MORNING AND I HAVE BEEN COOKING IT ALL DAY AND I THINK I WILL GO AND SAMPLE IT-----GOOD NIGHT ROMPER ROOM KIDDIES AND GOD BLESS EACH OF YOU--(SOME NEED THAT BLESSING MORE THAN OTHERS)

BEFORE I GO AND PLEASE DON'T RESPOND TO THIS---MARY ROSE--YES I AGREE WITH VIC1

THE BANK AVAILABILITY WILL BE FURNISHED WHEN WE RECEIVE WHERE THEY ARE--NUFF SAID

HAVE BEEN ON THE PHONE ALL NIGHT ALONG WITH BULLDOG AND OUR SOURCES AND OUR PATIENCE AND STRENGTH IS EXAUSTED AND WE ARE BOTH A LITTLE SHORT TODAY BUT WE GET VERY TIRED OF THE SAME OLE B.S. QUESTIONS OVER AND OVER--WE ARE ABOUT READY TO STOP POSTING ALL TOGETHER AND THEN WHERE WILL YOU GET YOUR INTEL?--


Guru Bulldog75:   WE ARE CONTINUING TO REQUEST, UNDER ALL  CIRCUMSTANCES, PLEASE DO NOT CALL OR GO TO THE BANKS. PLEASE HELP US TO HELP YOU  AND THE BANKING SYSTEM.

THIS WILL AID IN A SMOOTHER TRANSITION OF THE ANTICIPATED BANKING PROCEDURES. THE BANKS ARE PREPARING FOR THIS EVENT. YOUR COOPERATION IS SO SINCERELY APPRECIATED.
THIS EVENT WILL OCCUR AND ITS  INEVITABLE BUT WE MUST RESPECT THE BANKS AND THE SYSTEMS BEING IMPLEMENTED.

THANKS AGAIN FOR EVERYONE'S COOPERATION. WE WILL ADVISE YOU AS THE DAY/WEEKEND  PROGRESSES. THANKS.

WE WOULD LIKE TO RECOGNIZE ALL THE DINARIANS AROUND THE GLOBE WHO TAKE OUR SITE INFORMATION AND TRANSLATES INTO THEIR FOREIGN LANGUAGES.  WE WELCOME YOUR PARTICIPATION. WE HAVE SEEN YOUR SIGHTS: MEXICO, SOUTH AMERICA, EUROPE, RUSSIA, JAPAN, CHINA. GOD BLESS OUR PLANET. AMEN.

NO SWEAT. NO FRETS. LET'S SIT BACK, RELAX. THIS WILL COME TO US. PERIOD. THERE'S NO DETAILS. WE WAIT SIMPLY FOR THE RATES TO DROP INTO THE FRONT SCREEN.  PERIOD.

BE READY FOR A PROBABLE CASH IN TOMORROW. IMHO, THERE ARE INCREASING ODDS BASED ON CURRENT INFORMATION THAT THERE WILL PROBABLY BE A RATE POST DURING THE NIGHT, ACCORDING TO OUR SOURCES.


Guru Cap1:   ALL IS STILL AS POSITIVE TODAY AS IT WAS LAST NIGHT. THIS IS A HUGE PROCESS AND SOME THINGS LOGISTICALLY ARE TAKING A LITTLE MORE TIME THAN ANTICIPATED.


Guru Studley:  Some time ago on chat I encouraged you to start doing your own research, think for yourself, and make decisions on what was good for you and your family. I hope you remember that I said that I would not always be available on a day-to-day basis and that you must take personal responsibility for your RV experience. If you follow this guidance, you will be better prepared to handle your new wealth when it comes to you.

Right now I am working very hard to insure that every Dinarian has the ability to choose to cash in at the highest possible rate. I am also working on gathering the best possible wealth management help for you. With my business and other commitments, I feel this is the best way I can serve Dinarians.

I want to end this post by saying that when information is posted in public which includes specifics of the date, time, rate, or RV process, it effects the release. I, therefore, look forward to connecting with you post RV to discuss the support I've put together to help you insure you and yours family's future. Thank you for your good wishes and prayers.


Guru SWFloridaGuy:   In the latest World Economic Outlook report, the IMF is predicting a promising economic future and accelerated growth. The total number of reported investments, service contracts, and other commercial activities by foreign firms more than doubled in 2011, and they are forecasting stronger numbers in the years to come. 45 countries are active in Iraq, including many non-regional players like the US, China, Germany, Italy, UK and the Netherlands.

The IMF's report claims that Iraq is a rapidly emerging market with ENORMOUS potential. The total number of investments in Iraq rose 80.4% last year alone. So, clearly we are not alone in seeing Iraq's potential for growth and recognizing this is a once in a life time opportunity. Also documented in this report is the need for Iraq to implement the Erbil and long time HCL strategy in the next 6 months. Other sources announced that after the preparatory meeting this week Talabani will announce a date for the new national meeting where the goal is to finalize the Erbil/HCL.

The signs are all there: Iraq is one of the wealthiest nations in the world, currently operating under an artificial rate, fast on the rise, taking steps in preparation to introduce a new currency (LD's) that have already been printed and paid for, a government in place that will ensure the stability and security, a banking sector with modern technology, the support and instruction of the IMF/World Bank and the rest of the world which will ensure the success of the project. We expect that very soon Iraq will be boasting a higher exchange rate and WE ARE NOT ALONE!


Guru BWM:   ok update for the morning... as explained yesterday, there has been no in country RV... and while there are PENDING rates I wouldn't expect to see anything today... it would be a huge surprise for me to see this on saturday (as I've always said THIS would be the day to truly catch everyone off guard) due to the financial sectors being completely closed around the globe this afternoon/evening for a period...

also, as we have covered, if you wanted a "simulated" in country rv the ideal time for this to occur would be at first cbi update for their week which would give them a complete operating day while the rest of the world was closed... this would give the appearance of an in country rv BUT the rate would have been released everywhere just that the ME was the only one on "operating" hours...

just stopped by... nothing new as far as intel goes... seems some desperation has kicked in for some looking for info... so don't be surprised if you hear a lot of the same ol' same ol' this afternoon... it's so slow even other sites are looking for stuff to stamp somebody else's name on... LOL

glad everyone is relaxing this afternoon... seriously take the time to enjoy some family time or impress somebody by knocking off a couple of items off the honey do list....  I'm really glad that everyone can relax and understand that putting an expectation on this will not make it move any faster...   I would say more except I got a morse code message through my tin cup string phone that said stop talking... but on the "not in dream world" side of things I don't think you have to worry about that...


Guru Jonnywg:  hi all ...... a lot of info out yesterday, lots of promise but no rv................ the banks are supposedly doing a reboot but this is not confirmed.............................we are waiting for our contacts to send more and we hope this will let us know where we stand

i have had a few med issues lately and a bunch of mental ones too lol........ hope to post some more info as it happens


Guru FreewayBill:   Fact: Rates were NOT Live and ACTIVE in London last night...I can promise, when we get a really LIVE and ACTIVE rate, it will go VIRAL. 


Guru BellaGrits: Good morning.....lots of ups and downs through about mid morning.....information coming in; right now, we are assessing our position......an btw, nothing negative-- please let me reiterate we've had NO negative news and can only assume things are steadily moving forward....naturally, weekdays are easier to obtain information; however, I feel I will hear something rather soon that will make things much clearer......

I know you're tired of being told to stay balanced...but truly, just be prepared, as it is evident we are extremely close and keep your emotions as intact and calm as possible.....everyone can post here, so you see it all..... please don't allow the highs and lows to get to you...it's just part of this reval...step away if need be and take a break for the day. This will go viral, and you'll know-- I assure you. BBL-- God Bless You ALL. HUGS! ~BellaGrits

I don't think anyone tries to mislead you....I do feel information can get misinterpreted....that's why we try to be careful "how" we say something....and get as much out to you without confusing you....of course, we all have different contacts, therefore, we have different intel. I believe we ALL felt the rates could actually go LIVE and be on teller screens this morning....it just didn't happen, nor did you hear that from me or the team I affiliate with.....this is a speculative investment....the intel we get....we try to stick to what is called actionable intel (something we can see) and give you possibilities of windows of real opportunity based on that.

I can assure you, or anyone on this board, there isn't one intel provider that feels worse than themselves when things don't "pan out" the way they expect it ....remember, this is NOT your NORMAL investment--it's speculative, and it has taken more twists and turns than anything I have ever witnessed..... just gotta keep your emotions balanced somehow.... If I say too much it's bad, if I say too little it's bad....we all have to closely monitor what we release-- I'll be the frst one to say my speculation was wrong....but I will release the actionable intel as long as it doesnt jeopardize anyone.

We are hoping we see movement in the next 24-36 hours..... the banks were on a roll it seemed and even showed some interesting numbers in some interesting places..... that was on Friday until about mid morning..... I admit my intel certainly thought we would see this sooner, and I have no idea why we haven't nor does the contact to be honest. I still have full faith in my resources and feel we understand what occurred to change the fwd direction.....Please keep the faith.... Currently, it appears things are on track and it is merely a timing issue.....


Guru Bluwolf:   THE BANKS ARE OFFICIALLY OPEN...SO NOW WE SHALL SEE WHAT THE TIDE BRINGS IN.


Guru Poppy3:   the announcements were like i stated last evening . They mis- reported what they where saying to the iraq people . They were not saying they had a RV... It is however a good sign that they did tell them to exchange their usd for dinar and the dinar will give them more buying power soon. This is a good sign


BamaTom's Wife Bank Story: Yesterday close to 4 p.m. central my husband had a callf from our WF personal banker. They discussed again, how we would cash in, seeing bank pkgs.etc. She knew about all of it. At the end of the conversation she said," Yes, we KNOW IT WILL REVALUE, we just do not know when


bcnelson417 Bank Story:  My Bank Manager and my PB are invested. We talk to each other about this. She called today to say it did not show up on her screen. She Did say that the bank got a memo to leave thier computers on as they were going to do a Major Re-boot over the weekend...for their 'ATM's'...


Banker Bill Bank Story:   Been training for 2 weeks and he has been in constant meetings for 2 days.


auntiea Bank Story:  My understanding is it is live and Pending on London's bank screens. I have also read that is it live and pending on US front bank screens. It will drop the pending world wide at one time...THEN we will all cash in.


XXXXXXXXXX Bank Story:   TESTIMONY about Whale Friend April 21,2012: (in our happy room) : My mentor who got me into this..Is a HUGE WHALE and has over 500 mill in Dinar and WF flew him and several other whales to Reno to a branch where there was several WF VP.s and One from the UN THERE.. They cashed him in at $15.60 but it is untouchable until in goes Live!!!!! Breathe!!!! Breathe!!!! Now Scream In JOY!!!! This happened on Thursday Night, April 19th 2012. Yes, it was at a WF Large Bank.

XXX went to local WF this morning and started an account, you interested in what the young lady said to me?

XXXX a  young woman low on the totem pole, knew very little about it, so i got a non intrest bearing acct and she told me there is a lot of people getting them and did not know why, so i told her and like a light bulb came on, she said about 50 people a day are calling for the currency dept and she is seeing 3-5 new non int bearing accts set up each day.now for the interesting part, she said two weeks ago they recieved a new procedure manual and she didnt know why but now it makes sence. and also in the procedures, if you have more than $4 mil in assets, you are automaticlly appointed a private banker.


Rick 152:  My contact called this afternoon and said to look for a rate change within the next few days. This is a well placed individual who's person is unimpeachable. Is he right?  Well as always the information is only as good as provided to him. I know the contact he has and this sounds very good. If you have paid attention you have seen the sign already, here on this site.

His contact has already started procedures to train individuals in the cash-in process. If I said this persons name you would ALL know who I am talking about.  This person is that close to this thing. Like I said training in the cash-in process has been started.


OOM Member Hezekiah:  SIGNS that YOU have a Dinar Addiction!!

1. You just tried to enter your OKIE OIL MAN password on the microwave.

2. You chat several times a day with people from all over the world about IMF and BIS , but  you haven't spoken with your next door neighbor yet this year.

3. You pull up in your driveway and use your cell phone to check the Dinar sites before you go in your house.

4. You buy a new computer and a week later it is clogged with Dinar bookmarks.

5. Cleaning up the bedroom room means you have to put your Dinar away.

6. Your reason for not staying in touch with family is that they do not belong to the same Dinar blogs.

7. You consider second-day air delivery of your Dinar painfully slow.

8. You wake up at 2am to go to the bathroom and check the Dinar websites before going back to bed.

9. You get up in morning and go online to your favorite Dinar site before having your coffee and getting dressed

10. You're reading this on a Dinar website.

11. Even worse you might respond to this by adding more to it!!!



*****************
>>>TNTBS's YouTube Channel<<<

| | |
| --- | --- |
| 4/21/2012 - FIVE YEARS AGO In DINARLAND | |
Who is online?
In total there are
199
users online :: 11 Registered, 0 Hidden and 188 Guests :: 3 Bots
7star
,
aksafeone
,
Allenj
,
duke
,
Ethel Biscuit
,
gregestimator
,
oldmanskull
,
quefreedom
,
Ssmith
,
Tinef
,
Wtex123
Most users ever online was
2065
on Mon Apr 09, 2012 5:34 pm