Awarded by Feed Spot Blog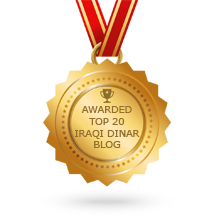 Key Words
Adam Montana, AdminBill, Benjamin Fulford, Currency Exchange, David Schmidt, Dinar, Dinar Guru, Dinar Recaps, Dinar Rv, Dinar Scam, Dr Clarke, Frank26, Gary Larrabee,
Gurus, Guru Hunters, JerzyBabkowski
, Kaperoni, Kenny, Monetary Reform, Mnt Goat, My Ladies, Okie, Poppy, RamblerNash, Ray Renfrow, Redenomination, Revaluation, Ssmith, TNTBS, Tnt Tony, WING IT, We Are The People, Willis Clark, WSOMN, Yosef, Zap
| | |
| --- | --- |
| 4/19/2012 - FIVE YEARS AGO In DINARLAND | |

Author
Message
Ssmith
GURU HUNTER





Posts

: 15789

---

Join date

: 2012-04-10



Subject: 4/19/2012 - FIVE YEARS AGO In DINARLAND Wed Apr 19, 2017 10:30 am

---

Guru Bulldog75:  WE HAVE JUST RECEIVED  CONFIRMATION WHAT WE WERE WORKING ON REGARDING AN "IN COUNTRY RV". WE HAVE ALSO RECEIVED INFORMATION THAT THE RATE IS LOCKED ON THE FOREX TO BEGIN TRADING TOMORROW/FRIDAY. THE RATE IS UNBELIEVABLY HIGH.

THIS IS "INEVITABLE". I VOTE FOR TOMORROW/FRIDAY.  ALL INFORMATION IS LINED UP.

WE ARE ON THE RIVER OF NO RETURN. FULL SPEED AHEAD.  "THIS IS INEVITABLE".  ALL OBSTACLES HAVE BEEN REMOVED. UST READY WITH CHINA, IMF, BIS.  FURTHER DETAILS NOT IMPORTANT NOW.  THE IQD IS THE CATALYST FOR THE WORLD RV. THIS HAS TO HAPPEN. GOOD TO GO.


Guru OkieOilman:  I HOPE EVERYONE REALIZES THE SIGNIFICANCE OF THE POST I HAD BULLDOG POST FOR ME TODAY OKIEOILMAN: JUST GONNA BE HERE FOR A SHORT WHILE--OLE BODY IS ACTING UP--LET'S ALL LOOK FORWARD TO SEE WHAT TRANSPIRES TOMMOROW

IT'S BEEN A LONG TRAIL TO RIDE--BEEN IN THE SADDLE 9 YEARS NOW AND AM GETTING SADDLE SORES AND THE HORSE IS GETTING SWAYED BACKED SO I GUESS IT'S TIME TO HANG UP THE REINS--TAKE THE SADDLE OFF --RUB THE HORSE DOWN AND LAY DOWN MYSELF AND REST--

 PLEASE ABOVE ALL TONIGHT-----NO DUMB QUESTIONS--MY (BULLDOG AND MYSELF) MADE A POST THIS AFTERNOON THAT WAS VERY UNDERSTANDABLE THE RATE FURNISHED BY SOURCES NEARLY BLEW ME OUT OF THE SADDLE BEFORE I COULD MAKE IT BACK TO THE CORRAL

THERE WERE FAR MORE THAN ME INVOLVED IN GETTING INTEL OUT OF THE SAND BOX TODAY

 CASH IN TIME MAY BE LIMITED INITIALLY--BUT THE INTERMEDIATE RATE AND THE LOWEST RATE TO FOLLOW IS MORE THAN YOU'LL EVER SPEND .  FORGET MALIKI OR ANYTHING COMING OUT OF IRAQ-----IT IS WAY PAST THAT STAGE NOW--REMEMBER---YOU CAN'T UNRING A BELL THAT HAS BEEN RUNG.

BANKS WILL DETERMINE THEIR CASH OUT DAY--  I HAVE NOTHING ELSE TO SHARE OTHER THAN THE POST I HAD BULLDOG POST THIS AFTERNOON-----READ IT AGAIN--IT SAY'S IT ALL.  FALL TO YOUR KNEES IN THANKSGIVING TO OUR FATHER FOR THE MIRACLE WE RECEIVED---THEN JUMP AND HOLLER


Guru Jonnywg:  we are just waiting for the processing to end...the agencies are working at full tilt and they are reporting that the alignments are going as expected...we all feel this should bring us to our goal.   I am aware that iraq has major education going on iraq tv for the next 4 days. 

It appears I was in error regarding a lockdown situation as we are now getting conflicting reports...while the crews are in and working it may be that a lockdown was not necessary as all information is sealed and cannot be adjusted by anyone...reports of confirmation will come out this afternoon and it will be published as soon as possible


Guru BellaGrits:   i generally expect to wake up to negative news, and as usual i DID...HOWEVER, i always know it shakes out as the day moves along, only today seems to be quite different...it just gets better and BETTER...NO kidding, misinfo like "crazy" to great information...wow, what a ride...let's pray this is it, PEOPLE...I sure hope we are on our way to a victory lap SOON...HATE to place a TIME...But it honestly looks GOOD...IT really does.

It is my opinion we have run into an issue regarding paperwork -- nothing to delay or change, but merely to complete the process. We have varying intel from different agencies in re to the Lockdown.  we know they are there until this is complete--Lockdown or not. I do feel we are extremely close and the above can be completed w/o any delays of any great length.

I feel we are making progress...no delays other than perhaps technical...I continue to feel we are moving ahead, we are in a good place, and we have everything to be excited about as of now!!


Guru Bluwolf:  listen up i will only be a minute,things are looking good,banks are ready,we await just a   call,no holdups what so ever,things are in a minute to minute situation right now.

THE RATESl WILL BE SUPER HIGH,,SHOULD POP UP UNANNOUNCED. JUST THE DISTRUBUTION OF THE LOWER DENOMS,THEY ALREADY HAD THERE RV. WE NOW AWAIT FOR ALL TO GO INTERNATIONAL.

LOOK JUST ALL HAS BEEN ACCOMPLISHED WE ARE JUST A PHONE CALL AWAY,,THAT SHOULD BE SUFFICIANT AND EASY TO UNDERSTAND.   I KNOW THAT YOU ALL KNOW THAT I DO NOT GIVE OUT RATES NOR DATES

WELL NICE TO SAY HI BUT I MUST GO NOW,,GOT A CC WITH MY PEOPLE,,GETTING THEM READY TO TRAVEL SOON,,GOOD NUEGHT AND GOD BLESS,,BLUWOLF


Guru Soonerfan62:  Good Afternoon Everyone just wanted to come in and say Hi  and the  best news of the day is that there is no bad news. Very tough day to decipher fact from fiction and have been trying non stop since 7 am this morning. I truly believe that we are truly in a anytime moment.  Guys remember the closer we get the more mis info and there has been a ton today


Guru Russell from Oz:   The Iraqi Dinar is currently worthless, but I and others who have done extensive due diligence (Kaperoni, Enortste and few others) feel that the Iraqi Dinar will revalue at about or just above US$1.00...possibly at $1.17 - $1.20.  There have been countless articles released from the CBI and GOI regarding the revaluation (delete 3 zero's project) in recent months. All point to and reference a revaluation of about 1000:1 which would put the new dinar at about equal to US$1.00.  It is apparent from articles and news items out of Iraq lately that the main currency on the street in Iraq is the US$...this fits in with what we perceive was Shabibi's plan to pull the large 3 zero notes out of circulation in Iraq (the "delete 3 zero's" project). 

JUST HOW WILL IRAQ PAY FOR THE RV?  The common answer we see is that these countries will buy oil with the Dinars we cash in...in my opinion that's a really dumb answer. Blind Freddie can tell you that at $32 a barrel it will take Iraq hundreds of years of oil supply at 10 mill barrels a day to cash out 20 to 30 trillion dollars if the RV is $3.22, let alone...other hairy fairy RV rates of $10 to $22...even at $100 a barrel it will take about 100 years, and by then we will be importing some exotic new power source from Mars anyways! 

THE FACT IS THIS... Shabibi doesn't care how many Dinars are held outside Iraq, because he has stated several times that those dinars will be held as "Foreign Currency Reserves" in those outside countries.   They are basically an investment in the growth of the country that issued that currency...this has allowed the USA to print massive amounts of dollars that will NEVER be cashed in. These countries holding US$ in foreign reserve accounts CAN'T EVER cash them in for their own currency, because if they do it will collapse the US$ and the worlds currency system TOTALLY. (yup, the worlds monetary system is just a house of cards, whether you like it or not... and it always has been). 

OK...why has Shabibi been printing and allowing Dinars to flow out of his country? Shabibi has stated MORE THAN ONCE that the Dinars outside Iraq will REMAIN as Foreign Reserves in the countries that hold them...THAT MEANS that THESE dinars we and our treasuries hold WON'T EVER be going back to Iraq...Shabibi doesn't have to worry about them or their perceived effect on his money supply. The simple fact is Shabibi and Iraq only have to fund a revaluation WITHIN Iraq...and at a RV rate of 1000:1 they only need the equivalent of about 60 billion USD worth (which they already have in foreign reserves of USrsquo;s).  

the fact is Iraq doesn't need to find trillions of dollars to revalue their currency because they don't have to cash us out...our central banks are going to do that, not Iraq. When we cash out, our dinars will go to our various countries central banks (the FED in America's case for example) or to our treasuries. Our countries will issue to our bank accounts a digital equivalent in local currency to what we cash in. Our Dinars will then go and be held in Foreign reserves in our countries. In doing so our countries will increase money supply in our countries which will be a MASSIVE STIMULUS to our economies (we will buy new homes, cars and all sorts of do-dads from China)...some of us will probably even invest part of our newfound wealth back into Iraq. 

WHY HAS THE FREAKIN RV NOT HAPPENED ALREADY ?? Shabibi (the CBI boss) has stated many times that he is ready... he's said "soon", in a "few days" , "in the coming days" etc going way back to his visit to America early in 2011 (about April I think). We all know he was ready in June 2011 too. Our theory (Kaperoni, Enorste and myself )  is that Maliki (the Prime Minister of Iraq) is the problem. Not that Maliki doesn't want an RV, he does, he's desperate for it, however, Shabibi won't press the RV button UNTIL Maliki makes good on his promises that he made in order to get into power. He promised to share high Cabinet posts with other coalition members (Erbil...Alawi etc) and the HCL law with Kurdistan. These are unmet promises that put him in power over 18 months ago. We believe that Shabibi won't RV until Maliki gives way and delivers on his promises.   


Guru Cap1:  IRAQI  T.V.  IS REPORTING THE REVALUATION OF THIER DINAR.  IT IS REPORTED THAT 90% OF ALL BROADCASTS ARE CENTERED AROUND THE REVALUATION NEWS.  INSTRUCTIONS ARE ALSO BEING GIVEN BY WAY OF TV ON HOW TO EXCHANGE THEIR DINAR, ETC.  WE WILL TRY OUR BEST TO GET ADDITIONAL CONFIRMATIONS FOR YOU.

LET ME GIVE YOU A RUN DOWN OF YESTERDAY'S  INTEL:  IMF AND BIS HAVE DONE THEIR WORK. CHINA IS OVERSEEING EVERYTHING NOW. MANY MUSLEMS HAVE DESCENDED ONTO MAJOR CITIES FOR CASHIN. THEIR FAMILY FROM ACROSS THE POND ARE SENDING DINAR FOR CASHIN BECAUSE THE RATE WILL BE HIGHER HERE.  BANKS ARE READY AND SOME WILL BE OPEN 24 HRS.  D.C. SOURCES SAY BY FRIDAY.  THIS IS A VERY FLUID SITUATION AND THINGS CHANGE LIKE THE WIND. WE ARE VERY CLOSE.


Guru Blaino:   DR. SHABIBI HAD A VERY INTERESTING COUPLE OF GUYS AS BREAKFAST GUESTS.  THIS COULD BE THE FOOT PRESSING THE ACCELERATOR PEDAL...20 MINUTES OF SOMEWHAT INTENSIVE CONVERSATION...THEN EVERYONE LEFT IN AN UPBEAT MOOD...WITH SMILES.


Guru Generals64:  Wow too early...Gotta go to work (YUK) . If you guys get a chance be sure to read what is posted by BWM in Recaps...SEriously.....it is about the "so-called" Whales Cashing in. No, i didn't go but was invited....You need to read it at least sometime today.... as the hype in this stuff is getting dangerous.....Like REAL Dangerous.... amd. remember the Cheyenne Indian Brave's story.....If you didn't hear it get Texanone67 to tell it..

hey, I got the email to go to the cash  as did some of our friends...Yes it is very exciting to think maybe this is it....But, I'm such a "Grump" and Skeptic I had to check it out....and bingo it was a hustle...Imperium:...I can send them your name (screen name) if you want and they will contact you and invite you to come out there or to Memphis which ever site you would like to lose your Dinar at. Also, We talk with WELLS FARGO Daily and we don't talk or discuss with the Tellers it is the people in the know....When this is real...You guys will know about it...Quickly....FIREPROOF...No need...I'll have Roscoe with us.


Guru BobGetz6:  Per our earlier conversation, I agree with you completely that everyone should read BWM's post in dinnarrecaps.com about scams, etc. I speak with BWM about twice daily and this subject has come up several times. If you go offsite, other than a actual bank corporate center, you lose and could get
hurt.


Guru BWM:   OK guys.... I know it's late but somewhat of an emergency issue to discuss with you in regards to dinar protection... it may sound like common sense but it needs to be addressed.

Alright... I know this may sound like common sense but DO NOT leave your dinar with anyone for any reason unless it's at the bank... There are those that are being called to "cash in" in locations across the US.... these are not at banks but at "suites" or conference room where they have set up "quick set" offices for cash in procedures...

This is serious guys... had someone tonight who went to a cash in scenario and left dinar with someone because they bought into the scheme... THIS WAS NOT WITH A BANK BUT A "BROKER" WHO "GUARANTEED" THEM AN INCREDIBLE RATE FOR THEIR DINAR

Here's the catch... there were ppl with suitcases of dinar who were there to "turn in" their dinar for the brokers to hold... millions of dollars worth of dinar. Which in my estimation, was prolly the leftovers from the last "cash in scenario" they ran. They solidly stood up and agreed to leave their dinar with the broker in "good faith" and amazinglyothers followed suit because of the willingness of what I would bet were"plants" to get everyone's faith

This was not a "certified" broker as we buy and sell at... this was set up as a cash in scenario supposedly going to use a bank for the "final" deal once the RV was announced. I just beg EVERYONE please do NOT let your dinar leave you site, presence or vicinity until you are IN A BANK or CERTIFIED DEALER getting credit for your transaction...

Here was the "pitch": supposedly the new currency (in Kurdish) was being printed and the old currency (pink toilet paper) would no longer be of any value and ONLY the ppl who were cashing in through these "ahem, UST approved" locations would be able to cash in their dinar and everyone else would lose out.... end of the day, pretty sure that conference room is empty, security tapes were erased and all the names of the guiding participants were changed to protect the guilty

OK just dropping in to give some info about tv announcements in Iraq...so far all I have been able to confirm is that the announcements were telling the citizens to turn in dollars for dinar...trying to get the dollar off the streets there completely...Does this mean anything for us? possible...It would be good news they want dollars off but doesn't necessarily mean that there has been an RV announcement at this time confirmed.

There is information coming in that today is indeed a great opportunity...I would NEVER pin it to this date or a specific time...BUT according to the information things are sounded VERY VERY good...so we'll see if any of the info pans out.


Guru Blaino:   a large and well funded big 4 bank has flown, at their own expense, several "whales" into the great state of ____and...put them up in fine style at the _____...They are here to get...Cashed OUT.  LOGIC DICTATES THE FOLLOWING:  1. THE BANK WANTS THE BUSINESS!  2. THEY (BANK) WOULDN'T REACH INTO THEIR OWN POCKET FOR ALL THE EXPENSES FOR A 'HUNCH'  3. THESE ARE NOT THE TYPE OF FOLKS WHO WILL JUST SIT AROUND FOR DAYS AND DAYS 'WAITING' FOR STUFF TO HAPPEN!  4. IN THE EVENT THE BANK IS UNABLE TO SETTLE THEIR ACCOUNT "NOW"  THEY WILL ACCEPT, VALIDATE AND DEPOSIT THE IQD...  AS IQD WITH FUNDING IN USD PENDING THE RELEASE IN IRAQ...BUT THEY FEEL THE TIME IS "NOW"...(BANK).


WARNING!!!  Blaino's last post on here (recaps) is true. I have a friend who took 18 million dinar on behalf of my family and siblings and was in on that (Tier 2 cash out offer) that consisted of several meetings all day in Reno, Nevada. They claimed they had already done a whale invite in Chicago and this was the last one they were gonna do (except one in Italy to be determined when and where).

He called me last night and from what I was hearing (and had a really bad gut feeling about it) we asked for further clarifications on a few things before throwing any dinar in. Apparently enough people came back to the follow up meetings this morning highly skeptical that the meetings broke down and the deal is off!

They were lured there with promises of big cash outs and once they got into the meeting a different deal was proposed! The LOP fear tactic was dropped on them and it seems like a well orchestrated swindle because most threw in last night.

This morning however (and likely because of BWM's scam warning here on recaps) many of the so-called whales involved asked more questions and uncovered enough to see through their attempt to get dinar out of their hands. There was 9.478 billion on the table with one lady (named Peggy) in for about 9 billion of it. I got the feeling from what my guy was telling me that she was in on the scam because she was the only one who could vouch for the (so-called UST representative. No documentation was offered and nothing more than a handwritten receipt was guaranteed for whatever amount you turned in. There were 40 dinarians and some only put in as little as 1,000,000 dinar. Many that were lured there with big cash out hopes left very upset.

Thank you BWM for your scam warning. People, trust your gut feeling, and trust God because that's part of the way he let's you know if you should or should not trust certain people. I think they pulled this meeting because they know we are days away!! If they got a few hundred million more out of people's hands and then had to face consequences later, all that post RV money buys you a lot of lawyer protection!! Be very careful and leery of anyone trying to separate you from your dinar without concrete credentials and impeccable integrity!!

Please pass this along!!


Guru Poppy3:  ok guys just in from the park. I to have recieved okie's intel several time since about 2pm. I have also heard from OKIE directly 4 times this afternoon and was really staying quiet about it on purpose till I could get some other details and finally did get a call from a source that hasn't ever communicated with Okie.

They the group reported to me that yes there where TV address tonight and this afternoon about the rate change of the dinar and they were asking and telling the iraq public to exchange their USD'S FOR DInar and that the dinar would be more valuable and give them more purchase power. It is still very possible but I am afraid that they may have mis interpretid what the TV announcement was.

I promise to have some facts tomorrow by 2pm . If it was real we will get the facts by then. In Okie's defense this time I do know he is delivering what he has heard . Be patient if possible. GODS LOVE TO ALL OF YOU POPPY3

it has been posted and reported by several people but i told you the people i trust that have actually heard it. I just don't listen to the so called guru's .
There are actually about ten reports of this not just what i heard from my people. Like i said i think yes it was announced but that it wasn't the rv but a misinterpretation. Then i said we would confirm by 2pm tomorrow. Poppy3


Guru Adam Montana:   First off - nope, no RV yet. Despite that small fact, there is still a LOT going on right now!  There's talk that Shabibi and Maliki could both be on the way out.  In my opinion, the "things to watch for" are still the HCL and Chapter 7.


Guru DebTarHeelGirl:  We Apply the precious blood of Jesus over the whole financial process of this wealth transfer and the banking systems that will initiate and be Your tangible hands of transfer to Your chosen children – We say that NO WEAPON formed against this process shall prosper and YOU FATHER GOD will be glorified as this DESTINY call upon our lives begins in us NOW in Jesus Name.

We anticipate this RV to manifest at any moment, we take the time right now, each of us right now to say, Father we love You, we accept the responsibility ofbeing chosen to participate in this end time wealth transfer ….and ….as we seekour kingdom mission, You will take care of all that concerns us. As I always love to say and declare, We put our trust in You, our hope in You and our faithin You.

Thank You for seeing us capable and we say have Your will in all of us Lord. Now I pray for those praying this prayer, bless them as they STAND today carrying out their daily life giving affairs and as we praise you and declare our heart of expectancy, let all our words be a sweet savor to Your ears – we praise You Father, we say WE LOVE FATHER and we anticipate the inevitable supernatural intervention of YOU in the manifestation of this RV in Jesus Mighty name AMEN and Selah.


Gatorfan8704:  I know for a 100% fact that the IQD will RV for over $10.00 when it shows up live.  Yes I do have a high up contact. It is someone who was involved with the Kuwait RV and is also involved in this one
too.



*****************
>>>TNTBS's YouTube Channel<<<

| | |
| --- | --- |
| 4/19/2012 - FIVE YEARS AGO In DINARLAND | |
Who is online?
In total there are
198
users online :: 10 Registered, 0 Hidden and 188 Guests :: 3 Bots
7star
,
aksafeone
,
Allenj
,
duke
,
gregestimator
,
oldmanskull
,
quefreedom
,
Ssmith
,
Tinef
,
Wtex123
Most users ever online was
2065
on Mon Apr 09, 2012 5:34 pm