Awarded by Feed Spot Blog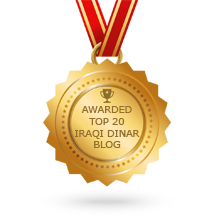 Key Words
Adam Montana, AdminBill, Benjamin Fulford, Currency Exchange, David Schmidt, Dinar, Dinar Guru, Dinar Recaps, Dinar Rv, Dinar Scam, Dr Clarke, Frank26, Gary Larrabee,
Gurus, Guru Hunters, JerzyBabkowski
, Kaperoni, Kenny, Monetary Reform, Mnt Goat, My Ladies, Okie, Poppy, RamblerNash, Ray Renfrow, Redenomination, Revaluation, Ssmith, TNTBS, Tnt Tony, WING IT, We Are The People, Willis Clark, WSOMN, Yosef, Zap
| | |
| --- | --- |
| RayRat Call Notes 4/7/17 | |

Author
Message
Ssmith
GURU HUNTER





Posts

: 15774

---

Join date

: 2012-04-10



Subject: RayRat Call Notes 4/7/17 Fri Apr 07, 2017 5:29 pm

---

TNT SHOWTIME CC (Notes by Adept1)

TNT Call notes 7-April-2017

Replay 641.715.0623, PIN CODE 409029#
http://events.iteleseminar.com/?eventID=96835566

RayRen: Good afternoon, super-fantastic TNT family! Today is Fantabulous Friday, April 7, 2017, with RayRat98 here on the controls. [10.16am] We had some last-minute information and then technical issues, so we are a little late getting underway. Thanks to those who let me know the lines are up and running. We are a bit handicapped by the technical issues, but we're still going to make it.

This should be a short session. We'll talk a little bit, then call it a day and enjoy the weekend. Let's regroup from the other.

From the update yesterday, we have information flowing over to today. In the US, the banks are still on an all-time high; their information says it's expected, and meanwhile it's business as usual. They're saying "be patient, it's coming!" We have Army leaders making statements in Iraq, saying Mosul is 90% complete. Other Army leaders are saying it's 100% with a few small pockets still to be cleaned out. The television information says the Kurds are focused on Article 140, and others say that has nothing to do with it. Abadi says that Mosul will be complete in two weeks, and that the value of the currency is rising, possibly 6:1. Iraqi television is running an awareness campaign to make the citizens aware of the economic reforms and increase in purchasing power of the dinar. "This is what's going to happen and this is how you need to handle it." It's either about to happen or it's in process right now. In addition to that, the UN and Iraq have had talks about reconciliation as soon as Mosul is fully liberated.

Now, about the 6:1 – I'm surprise the know-it-alls didn't explain all that to you. Remember one of our members shared three different times that his Iraqi friend living here sent money to his brother in Iraq via Western Union. When $200 was wired over, his brother received 246 dinar. Questions were raised about the purchasing power of the dinar; some believed it and some didn't . The second time, he sent 800 dollars, and the brother received 1,000 dinar (roughly). So the currency value would be 83 cents.

Some remember this, and some believed it and some chose not to, but that was shared on our call. So if the currency should reflect its true value, and be at 6:1, then one dinar = $5, more or less. Now I have some more information on that 6:1 ratio on the currency. If it's six times the current rate, that would be $5, and that aligns with what we are getting on bank screens, which is six dollars and change.

We have always been told that the US rate would be higher than the international rate, for various reasons. We have bits and pieces of the puzzle coming together. Abadi already said that it should be six times the current rate, and some think that refers to the 1166 rate, because some choose not to accept the 83 cents rate. That's up to you.

We may end up doing an update this afternoon; I'm waiting for some news to come in that supports what I'm saying. There are SKR holders being told 'next week', and that could mean any day next week. That's what I have for you all today on the 6:1 expectation, from what Abadi was saying. Some are saying the rate is 89 cents in the marketplace. We'll see what comes in.

Questions from the TNT forum

Q: My first Trust is non-statutory with Wells Fargo. I understand that these types are 3-4 deep. But can I use the same name of my first trust with HSBC?

A: If you are referring to opening accounts, then Yes.

Q: Ray, your post stated the Iraqis are saying the currency should be 6 times the current "value". The exchange rate today is approximately 1182. So 6 times that would be 197 dinar to 1 USD. Am I computing this correctly?

A: Based on my opening state-ments, we've already addressed this. So I would say No.

Q1: Do you think the Syrian strike will affect timing for the release of an RV?

A: I don't really have an opinion; I am just an information conduit. But the answer is No.

Q2: Everyone wants to know when, of course no one knows so, my question is, what if any, do you feel are major tasks that need to be accomplished or agreed upon before they will release this?

A: I know of NO major tasks or obstacles.

Q: At one time it was discussed making copies of our currency and from memory you don't see a need for it. But for those of us that want that extra assurance, given that the serial numbers of each note is in a different language, do you see a problem with writing on each note (numbering 1,2,3 etc.) before making copies? You see USD notes all the time that have been written on. I don't want to deface a note and then be told they won't take it.

A: If you're going to copy each one, I wouldn't alter the notes.

Q: Ray, we all would like the 6:1 ratio to be 6 dollars for 1 dinar. But, in your opinion, could it be just as easily 6 dinar for 1 dollar? Could you expound with your thoughts on these possibilities?

A: Based on opening statement, the 6:1 ratio is going to be six dinar to one dinar. So if the current value is 83 cents, multiply by six, and that is what the proposed value will be, according to Abadi's statement.

Q: Do you think the talks today with China and US have significance on the RV?

A: Nope. Live Q and A 865/404 caller: I take it you haven't head what is being said in the mosques today?

 RayRen: No, just the television… and pretty much everything that gets said in the mosques makes it onto the television.

Caller: Abadi's meeting with the UN was in late March, so if he was saying "two weeks", then we are already there. When do you think their next week starts? Does this connect with the SKR holders? When does their 'next week' start?

RayRen: The SKR holders are in the US, so I'm thinking Monday.

707 caller: About www.tntsuperfantastic.com, mostly I've been able to get the updates there, but lately I haven't been able to get on the site, or the updates aren't there, nor on Facebook.

RayRen: What do you mean by FB? You have the website address, so why are you going through the search bar. Just put it in the URL address bar and go there. Click on Forum; if you are a full member, it will take you to the full forum, and if you are not a full member, you will only have access to the one folder, which is where I put the updates. If you've been there before, you should be able to type tntsuperfantastic.com and your browser should take you there. We haven't done anything different on the site.

410 caller: You mentioned SKR holders and sources mentioning this week – the majority of your sources, or just a couple? And is there anything more about lower denominations and fils?

RayRen: A few sources are talking about SKRs for next week. I have sources walking about Baghdad, and they haven't said anything about lower denominations or coins.

301 caller: I guess I heard everyone heard about the attacks on Syria; will that interfere with what we are waiting for?

RayRen: Not in the way you think. It's going to be positive.

954 caller: Remember when we were talking about the fils and such, so when they are saying 6:1, then if people are hearing 83 or 89 cents, that does give about $5. Maybe that is a message to us, or it might relate to fils in some way?

RayRen: I think I covered this sufficiently in my opening statement.

972 caller: Have you heard about any groups in Reno? I was hearing they had to be in Reno on Thursday. Have you heard anything?

Closing Statement This puts us in a nice position of waiting to see what develops next, and I hope we have get enough information to do an update. Let's see what happens this weekend; based on the information, next week may be THE week.

As soon as I get confirmations, I will post updates in the forum. Everything is looking good, and the timing is "of consider-able thought", so if there is anything you are thinking of doing, get it done now. One day you won't have the luxury of time to do some last-minute things.

 RayRat played I Believe: https://www.youtube.com/watch?v=9DYrqOUKLtA


*****************
>>>TNTBS's YouTube Channel<<<

Chaz
VIP Member





Posts

: 2184

---

Join date

: 2015-12-27



Subject: Re: RayRat Call Notes 4/7/17 Sun Apr 09, 2017 12:49 am

---

Same old, same O lies, just keep on going like the energizing bunny, can't understand how people forget so quickly from one post to another what he had said before, I guess people just love a lie, than the truth, that's all I can figure.

| | |
| --- | --- |
| RayRat Call Notes 4/7/17 | |
Who is online?
In total there are
271
users online :: 14 Registered, 0 Hidden and 257 Guests :: 3 Bots
aksafeone
,
Allenj
,
dinarstar
,
duke
,
GypZ
,
Jayzze
,
konaclassen
,
paul526
,
Ponee
,
quefreedom
,
RamblerNash
,
roxy22222222
,
Terbo56
,
Wtex123
Most users ever online was
2065
on Mon Apr 09, 2012 5:34 pm