Abadi receives World Bank delegation in Washington
Monday 20 March 2017 at 20:00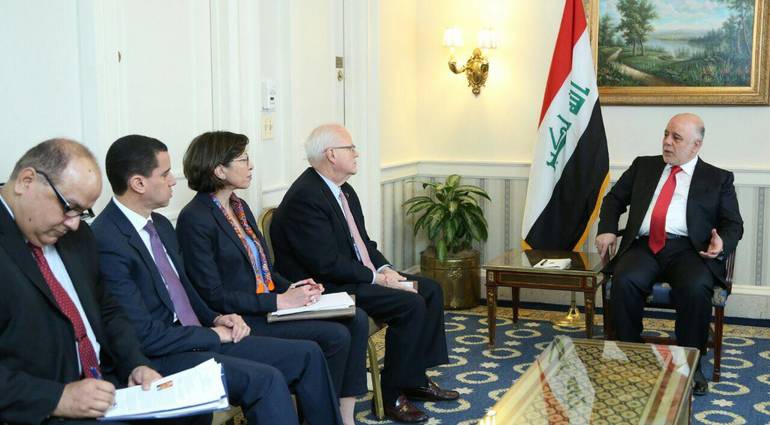 BAGHDAD / Sky Press:
Prime Minister Haider al-Abadi met Monday with the World Bank delegation at his residence in Washington.
"Abadi met with the delegation of the World Bank in Washington," his press office said in a statement received by Sky Press. "The delegation confirmed its support for Iraq in its financial crisis and help Iraq to create jobs, train and develop human potential."
"Abadi stressed the importance of the World Bank's support for Iraq at this stage and we do not want to link Iraq with long-term loans, but to create jobs and develop our capabilities in many areas to serve the country and our citizens."
LINK
*****************