Awarded by Feed Spot Blog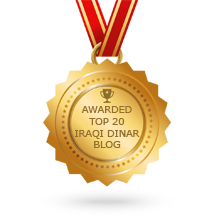 Key Words
Adam Montana, AdminBill, Benjamin Fulford, Currency Exchange, David Schmidt, Dinar, Dinar Guru, Dinar Recaps, Dinar Rv, Dinar Scam, Dr Clarke, Frank26, Gary Larrabee,
Gurus, Guru Hunters, JerzyBabkowski
, Kaperoni, Kenny, Monetary Reform, Mnt Goat, My Ladies, Okie, Poppy, RamblerNash, Ray Renfrow, Redenomination, Revaluation, Ssmith, TNTBS, Tnt Tony, WING IT, We Are The People, Willis Clark, WSOMN, Yosef, Zap
| | |
| --- | --- |
| 3/20/2012 - FIVE YEARS AGO In DINARLAND | |

Author
Message
Ssmith
GURU HUNTER





Posts

: 15763

---

Join date

: 2012-04-10



Subject: 3/20/2012 - FIVE YEARS AGO In DINARLAND Mon Mar 20, 2017 11:13 am

---

Guru Soonerfan62:  All is good, and hoping to have a POST RV call tonight.  Guys the things that has happened today is mind blowing but also a lot on mis info, just stay calm, no problems at all


Guru Poppy3:   well rich friends don't you remember that i told everyone three years ago, two years ago, last year and many times this year we will see tremendous turmiol and discontent just prior to the completion of the government and the rv. Rest easy peeps and don't let a few articles of decention upset the apple cart. All is moving forward and someone said a few post ago that nothing is happening they haven't expected to happen. Summit will not move and the rv will happen along with a n/c however short it is it will take place. Poppy3


Guru Hammerman:  WELL WELL WELL IF YALL RECALL I BEEN SAYING SINCE MID JAN... OUTSIDE DAY IS 25TH AS OF TODAY COMFIRMED [THIS IMFO CAME FROM THE SAND PILE] ,BIG ISSUES WILL COME INTO PLAY IF NOT DONE BY THEN ,[ COULD THEY EXTEND A FEW DAYS YES ] WITH EVERY DAY I SAY THERES ALWAY A 2 ARE 3 DAY LEAD WAY JUST HOW IT WORKS IN EITHER DIRECTION .

CALL FROM IMF AN UST AT 9.20AM AN 10.40 AM TODAY ,BOTH SAYING MIN TO MIN WATCH AFTER 2CST TODAY , BOTH ALSO IN SAME SENTENCE SAYING MORE THAN LIKELY WENDSDAY NITE THURSDAY , THEY ALSO TOLD ME BACK WALL 25TH ,

NEW NEWS ALL RATES ARE TRUE , BUT WHICH IS THE REAL ONE NO ONE KNOWS [SORRY CANT INTO THAT VERY SENITIVE ] THERE WILL BE 2 RATES WORLD WIDE AS OF TODAY IMFO .

I ALSO SEE SOME USING OUR INFO OUT THEE AGAIN ,IM REALLY GLAD ME AN BLAINO CAN HELP OTHERS ,JUST REMBER WHERE IT CAME FROM FIRST , AS OF LAST NITE THE BIS AN WORLD BANK [HINT THE REFFERIES ] LEFT IRAQ BEEN THERE SINCE LAST WENSDAY .

ALONG WITH IMF AN UN WHO STILL ARE THERE NOT ANY WORD ON WHEN THERE LEAVING ,SINCE SATURDAY IMF AN UST BEEN IN BIG MEETING WITH TOP LEVAL CORPORT BANKERS , TODAY UST START MEETINGS WITH ALOT OF BANKS IN THE USA IMF WILL BE INVOLED AT SOME LEVAL TONITE .

ALL THIS IS NEW BREAKING NEWS WATCH IT SPREAD ,WE DOING BIG CALL TONITE , HOPE THIS HELPS YALLL IM REALLY PUSHING THE LINE ON THIS IMFO ,LIVE LOVE AN LEARM.

My information still hasn't changed, I am still hearing 4.40 and I am still hearing the 14.38. I heard it from Govt. and the UST that this could go state by state...with different rates.  That makes absolutely no sense.


Guru BuckWheat:  Well I got some great news from my contact, a top foreign currency corp. executive of WF. He informed us that they have been told to not just be on alert or even high alert, but to be on "extreme high alert" (seriously that was a quote) to be ready after the banks in Hawaii close tonight. They have been on alert every day since Feb 8th but nothing like what he we was just told. He said that when this goes it will be instantaneous across the globe, every one at once.


Guru Mike:    The government seems to be on track moving forward...we still think we will see the Natl Conf before the Summit and that they will all come together getting their government moving in the right direction.  Oil revenues expected to double and we heard it from Tariq they are drilling all over the country and how the economy and things are moving in very positive light.  

what is going to happen inside the country and outside of the country are two different things...they will reduce the level in country but over here, we will get an exchange rate outside the country because we do not have to exchange our dinars...we do not need it for every day so we will get an exchange rate outside the country so we will get whatever the CBI rate is...it will be a larger value but we will get an exchange rate - how they determine that exchange rate would have to be a straight exchange rate per how many dinars you turn in - because they are going to run concurrent....he talked about it running for 2 yrs...run side by side.  

They took 2 billion US dollars - they are de-dollarizing the economy taking that off and forcing the Iraqi people to use the dinar...we know they have to de-dollarize to have them use only one currency and eventually that currency has to be worth more than what that dollar can buy them.  Huge to see de-dollarization happening.  Tariq said he understands that there has to be a revaluation...some sort of RV...they have to add value to the dinar so they can use it in the everyday.  

Finance will adopt the customs tarrif June 1, 2012..."the application of the customs tariff would help facilitate Iraq's accesion to the WTO" moving things forward very quickly...they know what they are doing...dominoes are in place...sounds like they are working forward toward the WTO - want to be a good member in the WTO...and they need to have their taxes and tariffs in place and that they have a plan for their taxes and tariffs....and they definetely have to RV before they are in place.


Guru Blaino: I had gotten information that the agreed to rate from long ago, back when we began pulling troops out of Iraq, Iraq was concerned with the soldiers taking dinar out of the country...They were credited $4.20 for their dinar...they were told at the time that the exchange rate would be larger when it went global...So this was the minimum guaranteed rate...the info that I did get late last week was that the IMF agreement was signed off at 4.40.  

I have a feeling that they signed off on the border and military and then they get to the part about the RV and somebody said oh, by the way, we made a deal with the military boys for 4.40. The CBI would like a smaller number to strip all of the dinar out of the economy first. This is the hold up because there is some dissention now about the value of the rate. Until they finish this meeting and come to a decision we don't have a definite rate.

Okie actually knows everyone. I was having lunch with Okie and they were having a Pope Catholic presentation there and then suddenly Okie ran across the way and in the next thing I knew he was up on the pulpit talking.


Guru Bookings:  ok guys this is what i'm hearing then i got to go, my aunt passed away, got a funeral to go to. I'm hearing this am it's out of iraqs hands . They have nothing to do with it at this point, and we should see this between now and thursday. Thats what i'm hearing. 


Guru Delta:   According to Iraqia TV 25,000 IQD will equal 25,000 dollars or more. No lop.  Delta thinks it might happen this week Tues- Thurs or any day up to April 9

Delta's friend told him the the government bank's in Iraq have been training with lower denoms for 3 months.  Delta said The trade in process will be with the governments banks as they have all the proper equipment to verify dinars.

Delta said DrS told his friend that he intends to Remove the zeros prior to the arab summit.  Frank and Delta mentioned M has approved a defense minister
Delta believes that the RV will preceed the Arab Summit.


Guru Frank26:  Frank had 3 bank stories. Apparently an .006806 rate showed at Toledo bank and Frank wants to set up a team to cash some dinar and turn around and buymore dinar with earnings if it happens again. Frank thinks rate was a test.

Frank now knows people, personally who have cashed in at a large bank in Ohio at and exchange rate of 0.006808! (too small for me to even worry about, taxes would suck up too much!Frank said CBI is testing the rate data. Note that they removed one zero in the test exchange rate.


Guru BellaGrits:   Hello, and good afternoon....it is perceived there were some issues with some banking institutions yesterday and reported today, those issues have been resolved or almost completely resolved.....will be shortly if not already.... Things are still looking great...... this week should prove to be "our" week..... remember so many complex issues and everything must be perfect.....not just okay.....but perfect.

Thank you all for your patience-- trust me, I'm getting a full dose of my own.... we all are, and I know you all are tired as well. Just wanted to keep you abreast of our current situation from my stance and in my opinion of course. Take care-- God Bless You--BellaGrits


Guru Jonnywg:   today I report that the issues small and large appear to be diminishing to the point that there are none left.....the only thing left is for them to decide on Pizza or Chinese Takeout.....It Appears the Italians are resolved so I am sticking with the Chinese..........We are very close and hopefully more info will be released shortly......... we all have been patient

We are very close and hopefully more info will be released shortly...we all have been patient...the feds have caught on to us...the bank screens are now distorted info...on the iqd and vnd...only true picture is tellers screens and nothing is posted...remember every country, every bank and every branch will go live at the same instant.


Guru Bear5642:  WELL LOOKS LIKE FINALLY WE WILL SEE THIS AND IM NOT TALKING ABOUT ANYTHING BUT FACTS.  SCOTII JUST TOLD ME TOO ME TO POP IN AND CHECK ON EVERYBODY

WELL I CAN HONESTLY SAY THE INFO I JUST GOT CANNOT BE REPEATED BECAUSE IT WILL CAUSE A TREMENDOUS AMOUNT OF TROUBLE FOR CERTAIN PEOPLE BUT ........ IRAQ IS ON THE MOVE AND THE HEAT HAS BEEN APPLIED AND WE WILL SEE THIS COME TO PASS.   PLEASE IM ON I PAD CANNOT ANSWER QUESTION JUST LET ME SPEAK OK

I HATE TO TELL YOU THIS YOU 100% WRONG THAT IS NOT TRUE AND I CAN ASSURE YOU WE ARE REAL CLOSE NOW SOME THINGS HAVE HAPPENED AND THE HEAT HAS BEEN APPLIED AND WE WILL SE AN RV.  SOME OF THE GURUS HAVE BEEN CORRECT IN THEIR INFO TO A CERTAIN POINT.  REMEMBER THERE ARE SOMEMREAL HEAVY HITTERS OUT THERE ANDMITS NOT THE USA ANYMORE WE WILL SEE AND HEAR AND KNOW ABOUT SOON ENOUGH

SAMBO YOU KNKW REAL GOOD AND I WILL NOT JEPORDIZE MY SOURCES. THE CALL HAS COME FROM IRAQ AND THE FACT IS THE LD'S ARE NOT OUT BUT MY GUYBRECEIVED WORD THAT HE WILL HAVE THEM IN A MATTER OF A FEW DAYS AND THAT IS GOOD FOR ME AND FOR EVERYONE ELSE. WITH THENLDS NOT OUT AND THE RELEASE OF AN RV WE NO NOT HAVE A LOP THAT EVERYONE HAS THOUGHT. IMREPEAT THE LD'S ARE NOT OUT BUT HAVE BEEEN INFORMED THEY ARE TO BE RELEASE IN A MMTER OF DAYS

OK I HAVE TO GO CALLS ARE COMING IN AND THE WHEELS ARE ROLLING OR SHOULD I SAY HEADS ARE ROLLING HAVE A BLESSED DAY BEAR5642 OUT THANK YOU MISKE AND SAMBO FOR ALL YOU DO SCOTTI AND I WILL RETURN THIS EVENING.  LET'S SAY 8PM CENTRAL HAVE A BLESSED DAY GOD LOVES YOU AND GO RV


Guru Generals64:  actually I have been told twice today to watch for it today...Who knows?... That is my opinion.  ...there are some serious calls being made...we should know something in a few hours...It takes some time to get an overseas call

Folks...I have not told you this but, I will. For some reason we got a call from a banker overseas and he told me to watch for a "projected" rate of $6.38...so, I'm hanging onto that number myself....!


Guru ScottiG:   I only have a few minutes to put these words together for an update. I can tell you there is a bunch going  on behind the scenes. I cannot elaborate to the specifics of what I have learned, but I know that I know that the problem lies within Iraq.

The  adjustment of the currencies slated for revalue did not go off as anticipated.Don't buy into the ever so present conspiracy information as it is not real.
Say what they want, it is not real. The elements of truth that are in the stories are taken from real time events and then embellished to suit their needs.

I have received message after message for me to bring some sanity into the forums as the stupidity is running amok and overflowing. People claiming they are 100% certain this is over or that people are cashing in at this bank or that we have an in country RV is just the blind leading the blind.

AGAIN WE SEE TEST RATES and everyone has gone off the deep end thinking we will get $12 – 14 +. Again they are wrong. I was almost convinced as to the possibility of this but then I was able to confirm that we are again looking at system test rates (like so many other times---COME ON PEOPLE).

We are looking at a totally different rate (in line with where my thoughts have been for some time). There are some who think.86 or $1.00 is the rate we should expect........though possible for an extremely short period, this rate is highly unlikely.

In a where are we now comment, I can state that we truly are close. I know that speculation abounds but the bottom line is 'the powers that be will get this done' It is all about the money.

M is trying to exercise the same level of competence that Custer exhibited and the we know how that one turned out! I still look for this process to come to an end verrrrrrrry soon!

Sorry that this is so short but I did want to bring some real-time insight and clarity into the picture. I honestly cannot divulge any of the specifics here but there is some major moves in play right now!

PLEASE, PLEASE relax and quit running here and there looking for the latest poop. Please let common sense, reality and peace fill your hearts and minds! It will happen when it happens and nothing you can do will speed it up one bit!  In His Mercy and Grace  Scotti G


Guru Doc:   We have received news that Maliki will support an nomination from the Iraqiya block for Minister of Defense.  If it pans out as true this is a huge step in the right direction.  Maliki had previously rejected all nominees and this was key in having a fully seated government.  As we stated earlier we believe Maliki is at least playing the game to get things done.  This is a great hurdle.  We are hopeful they will overcome the remaining ones ASAP.  We report, you decide.


Guru 8Ball:   Saudi Arabia is 25 billion usd debt...that one needs to have an agreement in place otherwise when Iraq leaves chapter 7, Saudi Arabia has the right to sue Iraq in world court.  Iraq wants out of Chapter 7, But also with as much debt eliminated through trade and negotiations as possible….before they leave Chapter 7.  My feeling is that as soon as they fully form the government...security ministers etc, it is done...so we need to see news on the remaining debt.


Guru Cap1:   I'M PACKED AND JUST WAITING ON ONE PHONE CALL. THE BANKS ARE READY. MANY SEE IT ON THEIR SCREENS RIGHT NOW AND THEY ARE WAITING ON THE GO CODE...I KNOW THAT THIS BABY IS HERE AND WE WILL SEE IT MOMENTARILY.


THE BIG CALL:  The Big Call will Participate in the Prayer and Q&A AT 10:00-11:30pm est. WITH: Okie, SOONERFAN62, CAP1, BLUWOLF, SUZY, LEXIE, DEBTARHEELGIRL & BULLDOG75.

LIVE-STREAM IS UNLIMITED PARTICIPATION WORLDWIDE VIA COMPUTER. http://lifestream.tv/dinarupdate/


2010Z06:  All right folks my intel contacted me about 7pm. Said for me to look for it in the morning potentially tonight. NO matter what- this deal will not last until thursday.


3S's Member ConstantlyAbiding Bank Story:  ok but short version... my sister (who knows nothing about dinar) called me yesterday about buying one 25k note. I suggested she contact the local big banks that said they would cash people in. She called back about 30 minutes late... and said 5/3 told her they were not selling but would BUY her 25k note for 57,000.


Missionary Bank Story:  my personal bank story: my wife and I just left A WF here in Florida, they were very helpful in setting up our accounts, were aware of the IQD revaulation and looking forward to help us with our transaction. Was a small local branch. Was an encouraging meeting.


Awareness Bank Story:  I gotta call last night from a friend and she was told to come in the BOA ******, AR today to cash in For $16.38...She told them she would be there between 1:30 & 2:00 today. So I wait Awareness1 Who called her...from the bank twinkles: 10:19 AM [Awareness1] She called me at 10:40 last night to let me know.


OOM Member lbcraig Bank Story:  So my son and I went into our local WF branch today to open our accounts. We talked about the TAG and all I have seen talked about on here. We met with the branch manager so she was the top person at this branch. She said that TAG and non interest bearing accounts don't matter until you have money in them and that I can change my account type any time I want so we just opened a regular checking account.

 I asked her if she was aware of the dinar and she said that they have people coming in every single day asking about the dinar and that the official word from WF right now is that they don't exchange dinars, but when they become internationally recognized they will exchange them.

She also said that there is no such thing as an unlimited debit card. She said that all debit cards have limits just for our protection in case someone hacks them or steals our identity but she said we can adjust the daily limits to account for larger purchasing capability.

I live in a small town and I was kind of surprised to hear that they have people coming in daily asking about the dinar. Maybe there are more dinarians than I thought? Anyway, that's my bank story.

Not what I hoped but not horrible because she did say that when it becomes a tradeable currency they will exchange them. But nothing that I have read on here applied. No unlimited debit card, no TAG account until there is enough money in it to worry about.

 Maybe when I cash in and have a lot of money in the account I will hear a different story but for now none of what I have read on here was valid, at least at my local WF branch. When this happens I plan on going to Vegas to cash in so perhaps I will get completely different answers.


Capt Ron:  Now, our company made significant progress about three days ago towards our contract being awarded. And our difficult journey continues to be driven by the same (unknowable?) political Iraqi factors as the greater iqd rv.

Now, and to restate that, my information essentially is lagging info, not leading info. The day we get our contract completely formalized will likely be the day or two that we in here are already cashed out. So I am taking the view that the only helpful aspect in here of our company's progress is.... that I can provide indirect assurances that progress toward an rv continues.


DRL:  The banks are ready! Most of the bad guys have been rounded up! Monumental preparations have been made to host the Arab Summit. National pride is on the line! It is incomprehensible that they would at this point in time jeopardize their presence and position of power in the Middle East. They will not come to this gun fight without the biggest gun! Get Ready!!!!!!!!! IMMHO lol



*****************
>>>TNTBS's YouTube Channel<<<

| | |
| --- | --- |
| 3/20/2012 - FIVE YEARS AGO In DINARLAND | |
Who is online?
In total there are
161
users online :: 9 Registered, 0 Hidden and 152 Guests :: 3 Bots
aksafeone
,
doncrawley
,
duke
,
ncisneworleans
,
quefreedom
,
RamblerNash
,
roxy22222222
,
Warbucks
,
Wtex123
Most users ever online was
2065
on Mon Apr 09, 2012 5:34 pm