The Iraqi Central Bank issues an important statement on "unofficial data"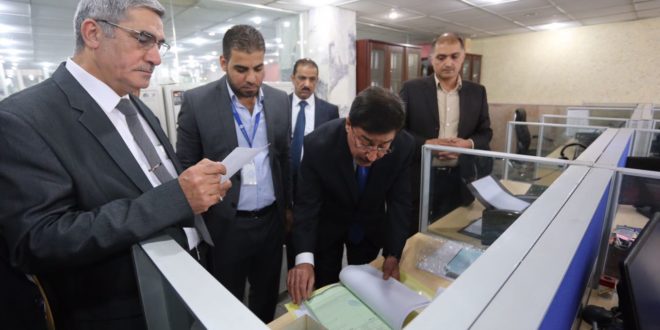 Journal  March 20, 2017
Baghdad - Journal News
The Central Bank of Iraq warned that some websites and social media to publish anonymous data and information.
"The bank has recently noticed that some websites and social media have published anonymous and unofficial data and information related to the imposition of fines and penalties for banks and financial institutions authorized and licensed by this bank and included in the regulations," the bank's press release said in a statement. Informal verification ".
The Central Bank called on all concerned parties to "not adopt this information, with the need to be careful and careful in the promotion or reliance on it, except if issued by the Central Bank of Iraq and on its website or other official means of publication."
LINK
*****************