10:58a CT
ADMINBILLwrote
13s ago
MY TIME FRAME REMAINS NOW UNTIL THE END OF JANUARY. THAT BEING SAID THERE IS ENOUGH INFO COMING IN THAT SUGGESTS THAT THE LARGE PRIVATE GROUPS ARE NEAR THE END OF BEING PROCESSED. THIS DOES NOT INCLUDE THE INTERNET GROUPS (US) AND THE PUBLIC. IT IS MY OPINION THAT THE GOAL IS TO HAVE THE PUBLIC BEGIN AROUND THE 15TH.
ADMINBILLwrote
1m ago
REMEMBER THAT THIS IS ONLY MY OPINION. TIME WILL PASS AND WE WILL SEE IF I PREDICTED CORRECTLY
  
7:58p
 
yarcrafterjimwrote 
34m ago

Bill, the 15th that you referred to... is that December or January? I wasn't sure.... thanks.

  
ADMINBILLwrote
31m ago

I AM ABOUT TO SEND OUT A TWEET EVERYONE SO DO NOT BE SURPRISED

  
ADMINBILLwrote
22m ago
#WSOMN2015 Amazing information coming in this week. Now through January 30th is golden. NOW through 12/15/16 could bring a great Christmas.
  
ADMINBILLwrote
23m ago

REMEMBER TO PAY IT FORWARD WHEN THE ENDING BELL HAS CHIMED.

  
gnosis wrote 
22m ago

Admin can you say more of what you are seeing that suggests we are close?

  
ADMINBILLwrote
22m ago

CRUSTY - I AM LOOKING FOR THIS WEEKEND. IF THAT DOESN'T WORK OUT, I WILL KICK THE CAN DOWN THE ROAD ANOTHER WEEK. BUT MY MUST DO GITT'ER DONE DATE IS SHORTLY AFTER THE INAUGURATION
 
Diogeneswrote 
25m ago

Thanks AdminBill, any idea what form that ending bell may take?

  
ADMINBILLwrote
22m ago

DIOGENES - SOME ONE TO GIVE THE GREEN LIGHT...IN PLACE OF THAT DIVINE INTERVENTION

  
ADMINBILLwrote
18m ago

FOR THE MOST PART THE CONSENSUS FROM THOSE BEHIND THE SCENES AND THOSE IN THE FOREFRONT BELIEVE WE ARE AT THE END. IT REMAINS A PROCESS. AN EXCEPTIONALLY COMPLICATED AND PRECARIOUS ONE THAT HAS BEEN AND IS CAREFULLY MONITORED TO INSURE NOTHING, AND I MEAN NOTHING, WILL GO WRONG.

Ssmith

GURU HUNTER





Posts

: 20038

---

Join date

: 2012-04-10



WSOMN DECEMBER MESSAGE

December is a very special season of the year around the world for Christians. I invite all of you to remember those in need and those that do not celebrate, for whatever reason, this time of year. Keep the Family of Man (and Woman) in your hearts this very special time of the year. For Christians, who Remember Jesus Christ as the Savior of Mankind, and for those of other Faiths that hold Christ in the highest regard, and even for those that do not, I exhort you to share your Love, Faith and Charity with each and every person you are privileged to come in contact with in the coming weeks. Soon we will be Blessed without measure. Remember we will be judged on our works. Choose wisely.
ON DECEMBER 24, 2015 THE WSOMN WEB SITE WAS BEGUN

IT HAS BEEN A GREAT RIDE

BUT I AM READY FOR IT TO BE OVER SO THAT WE CAN BEGIN ANEW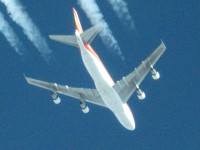 mtiedel wrote
55m ago
Good morning folks!. I want to warn you that we're close to the point of robberies taking place.My flying buddy just had his house broken into and they stole a few guns and ALL of his currency. All his Dinars were taken. The cops got his guns back but the dinars are history.Please be careful.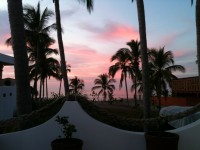 gator wrote
47m ago
Mteidel - that's awful about your freiend's dinar stolen. l!!! How on earth would the robbers know about them in the first place? Good question - did he call HSBC? Where did this take place?
ADMINBILL wrote
2m ago

OFF TO A CHURCH FUNCTION SHORTLY - BACK HOME AND THEN TO WORK. HAVE A GREAT DAY. FYI -WE WSOMN NOW HAS 4168 TWITTER FOLLOWERS. AMAZING
It's all about the EGO, isn't it Billy?

Ssmith

GURU HUNTER





Posts

: 20038

---

Join date

: 2012-04-10



*****************
Trust but Verify --- R Reagan

"Rejoice always, pray without ceasing, in everything give thanks; for this is the will of God in Christ Jesus for you."1 Thessalonians 5:14–18 

Kevind53

Super Moderator





Posts

: 27217

---

Join date

: 2011-08-09


Age

: 20


Location

: Umm right here!



ADMINBILL wrote:ON DECEMBER 24, 2015 THE WSOMN WEB SITE WAS BEGUN

It that the day to celebrate 1 year of lies from ADMINBILL?
*****************

RamblerNash

GURU HUNTER





Posts

: 17755

---

Join date

: 2015-02-19




---
Permissions in this forum:
You
cannot
reply to topics in this forum