ADMINBILL

Status: Offline
Posts: 320
Date: 1h ago

| | |
| --- | --- |
| SUNDAY, SEPTEMBER 11, 2016 (9:15AM MDT) | |

   

---




REMEMBER WHERE YOU WERE SEPTEMBER 11, 2001.

REMEMBER WHAT THAT WEEK WAS LIKE. TOTAL SILENCE. NO AIR TRAFFIC. PEACE IN THE SKY. REMEMBER WHO WE ARE AS A NATION AND PEOPLE. THIS COMMERCIAL FROM BUDWEISER AIRED ONLY ONCE. https://www.youtube.com/watch?v=U1qEZHhJubY 

AFTER VIEWING THAT VIDEO WATCH THE RELATED VIDEOS TO THE RIGHT TO REMIND US CLEARLY OF THAT DAY AND TO SHOW US WHAT IS AT STAKE THIS NOVEMBER.

NO CHANGE IN MY DINAR ASSESSMENT. WE ARE LOOKING "SWELL" (A WALLY QUOTE FROM "LEAVE IT TO BEAVER") . FOR YOU YOUNGSTERS OUT THERE THAT WAS A VERY POPULAR FAMILY SITCOM FROM THE 1950'S. 


-- Edited by ADMINBILL on Sunday 11th of September 2016 09:17:58 AM

Ssmith

GURU HUNTER





Posts

: 20038

---

Join date

: 2012-04-10



New update from WSOMN's fearless leader.....  AdminBill
Conference Call Today. Awake-in-3D with Yoni Spumoni in the control booth.
Sunday, September 11th at 2:00 PM EDT (Eastern USA time zone)
USA Dial in: 605-562-3140
Participant code: 453972#
(YOU MUST USE THIS PARTICIPANT CODE ONLY! If you use another code, you will be logged out of the call and lose your place in the queue... this is important)
To listen to the call via your phone/pc over the internet (using the above Dial in number and Participant Code), click the link below and select "Dial in via our VoIP Dialer" option button.
The lines will opened 20 minutes beforehand.
This call will be recorded for replay via both phone and internet.
*************************
THE CHAT ROOM IS OPEN FOR BUSINESS TODAY  (2016-09-11)
THE CHAT ROOM IS OPEN UNTIL LATER TONIGHT

Ssmith

GURU HUNTER





Posts

: 20038

---

Join date

: 2012-04-10



Cltvcoyote wrote
5m ago
ADMIN, anything great to share with us today?
ADMINBILL wrote
3m ago
MY INFO REMAINS THE SAME - NO CHANGE
MYJOURNEY wrote
2m ago
I see Awake is having a call in 10 mins. Is there a link? My LD wont let me use those conference lines.
ready4riches wrote
1m ago
MYJOURNEY where did you see Awake is having a call please?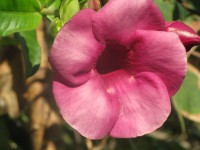 Sunnysplace wrote
1m ago
ADMIN HAS IT IN THE HEADING......

Ssmith

GURU HUNTER





Posts

: 20038

---

Join date

: 2012-04-10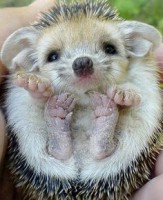 Lovebug wrote
1m ago
Did awake just say the zim was the lowest rate of return?
Sunnysplace wrote
26s ago
HE SAID IT WAS PRETTY EVIDENT THAT ZIM GOING FIRST
saintly wrote
3m ago
LOVEBUG......he said dinar is the lowest return.....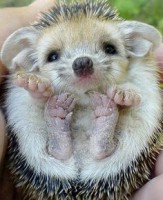 Lovebug wrote
2m ago
Right before that when he was asked about if he had disposable income to buy currency

Ssmith

GURU HUNTER





Posts

: 20038

---

Join date

: 2012-04-10



24 to 48..... How long are they going to play that tune?

I remain,
Just4Tom74

Just4Tom74

VIP Member





Posts

: 833

---

Join date

: 2016-08-07


Age

: 76




---
Permissions in this forum:
You
cannot
reply to topics in this forum