Key Words
Adam Montana, AdminBill, Benjamin Fulford, Currency Exchange, David Schmidt, Dinar, Dinar Guru, Dinar Recaps, Dinar Rv, Dinar Scam, Dr Clarke, Frank26, Gary Larrabee,
Gurus, Guru Hunters, JerzyBabkowski
, Kaperoni, Kenny, Monetary Reform, Mnt Goat, My Ladies, Okie, Poppy, RamblerNash, Ray Renfrow, Redenomination, Revaluation, Ssmith, TNTBS, Tnt Tony, WING IT, We Are The People, Willis Clark, WSOMN, Yosef, Zap

journey wrote
16m ago
If I buy a Canada Savings "bond" for $1000 they cant say "Well we decided to take a zero off"
MALLY wrote
15m ago
JOURNEY~~~MY UNDERSTANDING IS THAT A LAW IS IN AFFECT IN ZIMBABWE THAT STATES THEY CAN "LOP" OFF UP TO 9 ZEORS PER YEAR ON THEIR CURRENCY. THAT IS WHERE THEY GET THE AUTHORITY TO DO THAT. NOW, ARE THEY ACTUALLY GOING TO DO THAT? LIKE MDS SAID, ONLY THEIR HAIRDRESSER KNOWS FOR SURE.
MDS1965 wrote
15m ago
WELL JOURNEY I THINK IT IS A LITTLE DIFFERENT...IN THAT 1) THOSE BONDS (CANANDIAN OR US) ARE "LIVE" BONDS, 2) ZIM ISN'T (OR AT LEAST DOESN'T APPEAR TO BE) IN THE SAME CLASSIFICATION EVEN THOUGH IT IS PRINTED ON BOND PAPER, 3) IF THERE IS A "BUYER" OUT THERE WITH A GAZILLION DOLLARS AND WANTS THOSE ZIM BONDS AND IS WILLING TO PAY FOR THEM, HE / SHE CAN PAY WHATEVER THEY WANT...JUST MY THINKING...BASED ON THE RULE BOOK THAT I STILL HAVEN'T SEEN....HEHEHE...
MDS1965 wrote
11m ago
TRUTH IS, WE ARE INVOLVED IN A CHESS MATCH WITHOUT KNOWING THE RULES AND WHO THE "PLAYERS" ARE...BUT WE VOLUNTARILY JUMPED ONTO THE CHESS BOARD AND VOLUNTEERED TO BE CHESS PIECES...NOBODY HAS FORCED ANY OF US...
journey wrote
5m ago
Just got tweet from Ray no call. Is he travelling??? Just wish he would say not get us excited like there is another reason!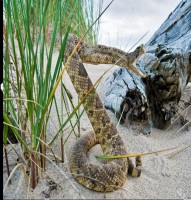 DinarAddict wrote
1m ago
i dont listen to rayray anyway lol
MALLY wrote
31s ago
GARLANDO, IS HE IN MICHIGAN TO DO ONE OF HIS SEMINARS, HON?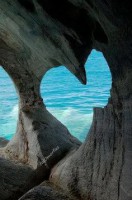 schmoo wrote
5m ago
I have to figure out what the stock market has to do with the RV of the dinar? Anyone? Thanks
BeagleEyes wrote
3m ago
schmoo! IF it drops then there will be massive sell offs and NOTHING but an RV will be able to turn things around. I recommend listening to Nancy's call. Great knowledge shared there.
MALLY wrote
3m ago
SCHMOO~~MY UNDERSTANDING FROM WHAT I READ AND HEAR IS THAT IT WILL ELIMINATE THE DERIVATIVES AND ALLOW THE RELEASE OF THE RV/GCR
 
schmoo wrote
3m ago
Okay, thanks. I will not listen to Nancy as long as Terry is there. Yes, stock market is shaky today
Still drinking the Kool-Aide I see.

I remain,
Just4Tom74
No Static wrote
moments ago
IrishLady, I saw Bruce's comments but I'm not allowed over on WSOMN. Did Admin Bill have anything exciting to share this morning?
MALLY wrote
3m ago
PLEASE NOTE OUR CALL IS BEING DELAYED BY 30 MINUTES~~
tman10 wrote
36s ago
Get Ya Popcorn Ready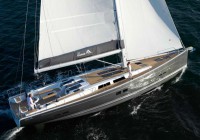 sailorman wrote
2m ago
TWOGUNS - do we know if the delay is Gerry's need to do something, or waiting for more Intel? Tks!
TWOGUNS336 wrote
1m ago
SAILOR....JUST A DELAY IN GERRY'S TIMETABLE I BELIEVE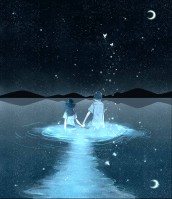 starchaser wrote
1m ago
Sailor...hoping it is cuz he has a bank appt...wink wink..
Don't hold your breath on that one.  It will be the same old tired rhetoric when he comes on and I will use my own clairvoyance abilities to predict he will say this is THE weekend for all your dreams to come true....

I remain,
Just4Tom74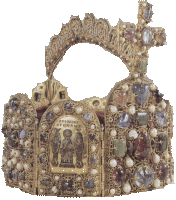 Willydell70 wrote
26m ago
Wethrin just popped up again.. hmmm.
   
GJHHonor wrote
27m ago
wow wethrin is really putting fear out there
lynnieq wrote
4m ago
The Wing It call was short (not so sweet) and to the point. There seems to be negative energy all around today. We must be getting close; the devil seems to be on a rampage. I'm getting away negative and looking for positive for awhile. Y'all be kind to each other. God bless us all.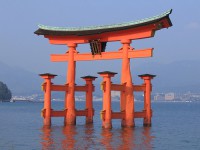 GreenRVenger wrote
38s ago
Well there ya go. folks, the stream of viable intel was drawn down to a trickle; sources pretty much gone dark. I see the glass almost full and the dam's about to burst. Rejoice! Now I can concentrate on adjusting my head to handling the impending blessing.
MDS1965 wrote
30m ago
THIS JUST IN....HEHEHE.....DRUM ROLL PLEASE...COMPLETED BUSINESS LAW CLASS WITH A 99.0% ACED THE FINAL!!! JUST THOUGHT I'D SHARE...THAT IS ALL. NOW...BACK TO WORK!!! I MEAN STUDYING....
journey wrote
26m ago
Congradulations MDS! So smart. You will get very far on your journey whatever you decide to do in your life
MDS1965 wrote
25m ago
OKAY...I GOT TO BASK IN THE GLORY FOR A FEW MINUTES...HERO TO ZERO IN 5 MINUTES...I HAVE A 0% IN ACCOUNTING SO I HAVE TO GET TO WORK...BUT, I DID JUST START...HEHEHE...L8TR ALL...
garmst wrote
4m ago
There was someone here yesterday who had a bank appointment today, any news as to the outcome?
MALLY wrote
2m ago
GARMST~~~ THAT WAS BIGHEART ~~~SHE IS ON THE WEST COAST ~~~HER APPT WAS 4 PDT TODAY, HON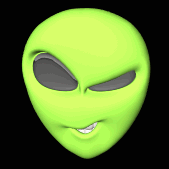 garmst wrote
3m ago
Mally do you know anything as to the where abouts of BEP?
MALLY wrote
46s ago
GARMST~~~NO, I DO NOT, SWEETIE~~~PRAYING THAT BEP HAS EXCHANGED AND THAT WE ARE NEXT!!!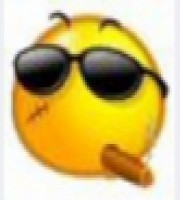 TWOGUNS336 wrote
43m ago
OUR NUMBERS MAY BE FEW TONIGHT....BUT WE ARE MIGHTY! WINK

Beams wrote
42m ago
Thank you Rider. I logged on a couple times.. I just felt a need to keep my head clear of stuff. lololol
journey wrote
41m ago
Beams: Growing impatient. Just want this done ON a weekend or before lol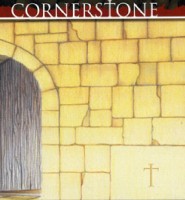 CORNERSTONE wrote
31m ago
BEAMS, HAVE YOUR SOURCES GONE DARK RECENTLY AS WELL?

Beams wrote
30m ago
not exactly.. but what I heard weeks ago has remained the same which is why I just felt comfortable sitting back and stopped listening to others
CORNERSTONE wrote
2m ago
LICENSE PLATES I WILL NEVER USE, BUT DINARIANS WOULD UNDERSTAND: 6ZEROS, ZIM4TWIN, DONGIT, D8NR8
More garbage.........................
I remain,
Just4Tom74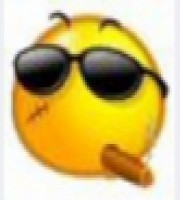 TWOGUNS336 wrote
20m ago
AMORAK.....I LOOK AT WINGIT LIKE A 401 LEVEL CLASS.....THE OTHER CHATS......ARE HIGH SCHOOL.....BUT THAT'S JUST ME. MY ROAD HAS TAKEN ME THROUGH MANY ROADS AND MANY CHATROOMS..... I COULD NEVER GO BACK. WE ARE AT THE END OF THE JOURNEY....NOT THE BEGINNING. BUT WE, COLLECTIVELY, ARE WHERE WE ARE AT..... JUST MY THOUGHTS
Sounds like he has smoked on cigar to many to me.
I remain
Just4Tom74


When MDS1965 finishes his accounting course, maybe he can show off his newly acquired math skills and explain how central banks revalue currencies.

So far, he has shown that he doesn't have a clue...
*****************
GURU HUNTER





Posts

: 14526

---

Join date

: 2015-02-19




---
Permissions in this forum:
You
can
reply to topics in this forum