Tune in to find out what new lies Garry has in store for everyone!

Ssmith

GURU HUNTER





Posts

: 20038

---

Join date

: 2012-04-10



9THORBIT wrote
22m ago
MY COMPANY COMMANDER IN BOOTCAMP USED TO PLAY EYE OF THE TIGER TO GET US PUMP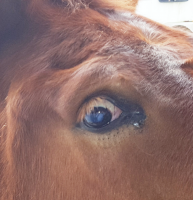 MDS1965 wrote
21m ago
9TH...THAT'S WHAT I USE IT FOR...GET MY OWN DAY PUMPED UP AND GET THE NEGATIVE OUT!! NO ROOM FOR NEGATIVE NANCY'S (SORRY IF ANY OF YOU ARE NAMED "NANCY")...HEHEHE

Seegood wrote
21m ago
Being with others who knew it was true really helped keep hope alive. Chat family played a very important part for me.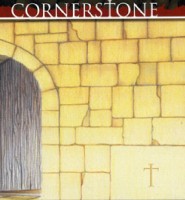 CORNERSTONE wrote
19m ago
WHEN YOU CAN'T TALK TO FAMILY AND OTHERS ABOUT THIS AMAZING INVESTMENT BECAUSE THEY ALL THINK YOU ARE CRAZY, THEN THIS INTERACTION WITH BELIEVERS IN THE INVESTMENT IS VERY HELPFUL AND IMPORTANT

Seegood wrote
18m ago
Corner....Exactly!!
   
sassy wrote
18m ago
absolutly cornerstone its a life saver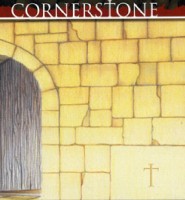 CORNERSTONE wrote
18m ago
WE ARE CRAZY, JUST LIKE NOAH! AND WE WILL HELP THE WORLD...

BeagleEyes wrote
15m ago
sassy: Yes, those should be grateful. I was thinking of family members who thought we were nuts. Some of them will be happy and others could very well be jealous
sassy wrote
15m ago
i didnt tell the ones that i didnt think would be on board, im just gonna help them
CORNERSTONE wrote
14m ago
I IDENTIFY WITH THE PARABLE ABOUT THE MAN WHO STUMBLED UPON A TREASURE BOX IN A FIELD AND SOLD ALL HE HAD TO BUY THAT FIELD, AND HIS FAMILY THOUGHT HE WENT CRAZY. WHEN HE RECOVERED THE TREASURE BOX, WHAT AN AMAZING TURN OF EVENTS! THAT WILL BE US!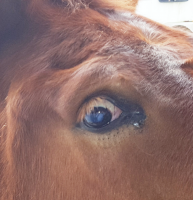 MDS1965 wrote
14m ago
IT WILL BE AMAZING, IF PEOPLE WHO KNOW YOU NOW, AND THEN KNOW YOU AFTER THE BLESSING, YOU'LL BE SURPRISED HOW MANY "FRIENDS" YOU HAVE...BE CAREFUL, VERY, VERY CAREFUL...HENCE THE REASON TO HAVE A TEAM IN PLACE...VETTED...
Stokley wrote
14m ago
What the difference in the value of circulated vs uncirculated foreign currency?
BeagleEyes wrote
14m ago
Stoklye: None that we are aware of for a currency exchange.
CORNERSTONE wrote
14m ago
STOKLEY, THERE IS NO DIFFERENCE BETWEEN THEM AT EXCHANGE
Stokley wrote
12m ago
Ok, so why does uncirculated cost more? Or does it just matter at the point of exchange
BeagleEyes wrote
12m ago
Stokley: As a collector that is a big difference
Brigantine wrote
14m ago
No worries there, MDS. The list of friends I have is very short. People either love me or not. Anybody changing sides "after" is already toast.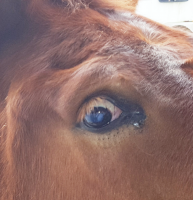 MDS1965 wrote
13m ago
BRIG...YOU DIDN'T GET WASHED OUT TO SEA!?
Brigantine wrote
12m ago
No, just not prone to inane chatter. Haven't had anything to add to the conversation for a while.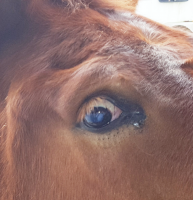 MDS1965 wrote
10m ago
HEY BRIG...SOMETIMES THE "INANE" CHATTER HELPS OTHERS THROUGH THEIR DAY...WE AREN'T ALL AT THE SAME MILE MARKER ON THIS JOURNEY CALLED LIFE...BUT WE CAN HELP PICK PEOPLE UP ALONG THE WAY...
Brigantine wrote
9m ago
Understood MDS. And some of us are just not built for chatter. Simple as that.

Ssmith

GURU HUNTER





Posts

: 20038

---

Join date

: 2012-04-10



MALLY wrote
17m ago
THE CALL HAS BEEN CANCELLED, GERRY HAS A PERSONAL EMERGENCY
   
MALLY wrote
17m ago
THE CALL HAS BEEN CANCELLED, GERRY HAS A PERSONAL EMERGENCY
   
txme4 wrote
17m ago
Will there ba a Call Tomorrow?
   
MALLY wrote
17m ago
THE CALL HAS BEEN CANCELLED, GERRY HAS A PERSONAL EMERGENCY
   
MALLY wrote
17m ago
THE CALL HAS BEEN CANCELLED, GERRY HAS A PERSONAL EMERGENCY
FORGET GARRY.....  WHAT ABOUT IKO???


CalCat2 wrote
16m ago
Is IKO around?
SmartBlonde55 wrote
6m ago
Is it possible for Iko to come in the room to give any necessary updates before the holiday weekend?
TWOGUNS336 wrote
5m ago
SMART.....IF I WAS A "GUESSING MOD"....I WOULD SAY UNLIKELY.....

WHAT ABOUT ART???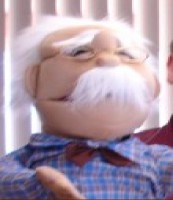 9THORBIT wrote
5m ago
I'D SURE LIKE TO HEAR ARTS INTEL PORTION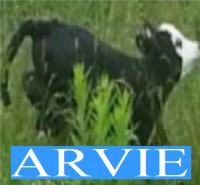 MALLY wrote
5m ago
SMART, HONEY~~~GERRY ALWAYS CONNECTS BOTH IKO AND ART~~~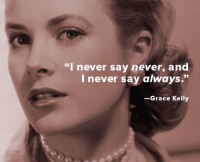 SmartBlonde55 wrote
5m ago
A MOD must have Iko's contact & invite him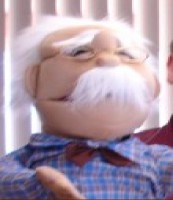 9THORBIT wrote
2m ago
INTEL SOURCES ARE PROTECTED FOR THEIRS AND EVERYONES PROTECTION
 
MALLY wrote
3m ago
NO, SMART~~~WE DO NOT HAVE IKO PRIVATE CONTACT INFO, SWEETIE
auroraop wrote
1m ago
Can Art and Iko give us the piece of Intel that they had prepared for today's call?
TWOGUNS336 wrote
1m ago
ART & IKO DON'T COME TO CHAT.....THEY COME TO THE CALLS..... SO AS GERRY WOULD SAY....R E L A X......

Ssmith

GURU HUNTER





Posts

: 20038

---

Join date

: 2012-04-10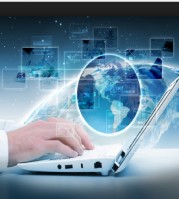 Cmeral wrote
2m ago
Does anyone know why Gerry's call was canceled today?
MALLY wrote
2m ago
FOR THOSE OF YOU ON THE CALL WHEN GERRY INTERRUPTED WHAT WAS PLAYING~~~YOU COULD HEAR IN HIS VOICE THAT SOMETHING WAS VERY WRONG~~~PLEASE PRAY FOR GERRY!!!!
He just realized he was out of beer?


Yo mama wrote
2m ago
Does anyone know what Ra

yr

em's 3am om information was?
zjb wrote
1m ago
Yo mama Ray said in the middle of the night on open mic last night that one guy reported that before 7 am yesterday morning he saw a WF with hundreds of people leaving, as if it was a last minute training class. He also said on OM that he is supposed to get 800 numbers before the day is out.
Yo mama wrote
1m ago
Hi Mally! Hope your enjoying the day

---

cannot reply to topics in this forum