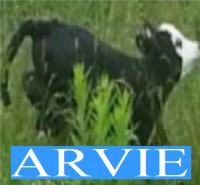 MALLY wrote
16m ago
THERE IS NO "6-8" REQUIRED POSTINGS FOR THE GENERAL MEMBERSHIP HERE AT WINGIT. THE HEADER, THAT WAS UP 2 DAYS AGO, WAS SPECIFIC TO THOSE WHO "HAD NEVER POSTED, AND DID NOT HAVE AN AVATAR". THE MAJORITY OF YOU, IN HERE, HAVE POSTED COMMENTS, AND HAVE AVATARS; YOU ARE FINE. YOU NEED TO READ W/ DEFINITIONS. THERE'S NO NEED TO FLOOD THE ROOM WITH POSTINGS, BECAUSE YOU'RE NOT TAKING THE TIME TO READ THINGS CLEARLY. RESUME REGULAR POSTINGS. MODS, PLEASE REPOST. ADMIN.
Cornbread25 wrote
16m ago
We Have Prayed Every Prayer, Novena, Fast, Silent Moments, Lit Every Candle, Burned All Of The Frankincence and Myrrh, Honored Every Patron Saint, and Dunsford is being Made to Do It. No More Delay!! We are awaiting his return from Beijing!! Bingo!!!

BeagleEyes wrote
14m ago
Why was chat shut down early last night?
Cornbread25 wrote
16m ago
Beagles....that was our "hint" not to have anyone post anything contradictory to what we are expecting. We needed to pay close attention.


Ssmith

GURU HUNTER





Posts

: 20038

---

Join date

: 2012-04-10




God forbid anyone question the great and powerful Odd ....

*****************

Trust but Verify --- R Reagan

"Rejoice always, pray without ceasing, in everything give thanks; for this is the will of God in Christ Jesus for you."1 Thessalonians 5:14–18 

     


Kevind53

Super Moderator





Posts

: 27217

---

Join date

: 2011-08-09


Age

: 20


Location

: Umm right here!




cws wrote
23m ago
I have a dinar note question. I bought dinar and some of them have a clear hole with a zizzgarat in it. Have any of y'all seem something like this before. This is my first posting

Weldorbill wrote
21m ago
Morning cws...would you be referring to the NEW 50,000 Dinar note??

cws wrote
21m ago
Weldorbill no it is a 25,000 note

Weldorbill wrote
20m ago
Okay...could be a newer series of the 25k..I don't have any here to look at..only the 50K

cws wrote
20m ago
I got them from Currency Liquidators

Weldorbill wrote
18m ago
cws..I haven't dealt with them before...should be okay, i would think if they are reg. currency dealer, and notes have all the security built in..
   

cws wrote
18m ago
Welorbill thanks

cws wrote
17m ago
Weldorbill I can't imagine that they would sell something theta is not valid
   

Weldorbill wrote
17m ago
You're very welcome..hopefully that was some help..

happyone wrote
21m ago
I noticed that IKO and Gerry avoid answering questions concerning Reno. Does anyone have any info about Remo?

cowpoke wrote
39s ago
Heard that a significant number of chinese were in Reno the last few days and are now heading out of town. Anyone else hear anything about this?

Omaha wrote
12m ago
This 8 / 10 posts is beyond my intellectual comprehension as to a resolve of lurking. What is there to contribute as we've read or heard it all in the years and I don't see anything left to post other than fictional rhetoric.? I feel stupid having to post a response to a post that states nothing.

MALLY wrote
10m ago
OMAHA, SWEETIE, THAT IS WHY THERE ARE NO POSTING REQUIREMENTS~~~

Omaha wrote
9m ago
Mally, are you saying they changed the obligation of posting 8 /10 per week?

MALLY wrote
8m ago
YES, SWEETIE~~THERE IS NO "6-8" REQUIRED POSTINGS FOR THE GENERAL MEMBERSHIP HERE AT WINGIT. THE HEADER, THAT WAS UP 2 DAYS AGO, WAS SPECIFIC TO THOSE WHO "HAD NEVER POSTED, AND DID NOT HAVE AN AVATAR". THE MAJORITY OF YOU, IN HERE, HAVE POSTED COMMENTS, AND HAVE AVATARS; YOU ARE FINE. YOU NEED TO READ W/ DEFINITIONS. THERE'S NO NEED TO FLOOD THE ROOM WITH POSTINGS, BECAUSE YOU'RE NOT TAKING THE TIME TO READ THINGS CLEARLY. RESUME REGULAR POSTINGS. MODS, PLEASE REPOST. ADMIN.

Omaha wrote
3m ago
Mally, I had not read below, just came in frustrated that I was having to post. I"M better now, I have read LIA posts below. I don't always have time to read all the chat, only look to see news items. Thank you my dear.

ADMIN wrote
29s ago
FOLKS, IT'S NOT A MATTER CONTRIBUTING "FICTIONAL RHETORIC" ~~~ IT'S REALLY ABOUT EXPRESSING THOUGHTS, AND SOMETIMES, JUST APPRECIATION TO ALL THOSE WHO MAKE THIS ROOM AVAILABLE TO YOU, SO THAT YOU HAVE SOMEPLACE TO COME TO AND PARTICIPATE. AND, ALL OF YOU HAVE SOMETHING TO SAY, ABOUT EVERYTHING. AT LEAST HERE IN CHAT. AND SHOWING APPRECIATIONS IN ARTICLE POSTINGS, IS NOT A BAD THING AT ALL. MODS, PLEASE REPOST. ADMIN.

I'll express a thought.  Gerry, you and your MODS are FOS and make me want to puke.

SWEETIE my $SS!  You run your chatroom with Gestapo tactics and ban anyone who dares to veer from the party line.  Go RV.  Woo-Hoo!!!  You present yourself as a Christian on your calls.  That really lulls folks into a false sense of security, doesn't it?  Make no mistake....  you will pay for what you do to people, one way or the other.

By the way, how are donations going?  Isn't it about time to create another imaginary friend that's in dire straights and needs financial help?

ADMIN wrote
4m ago
"IF YOU HAVE NEVER POSTED." HOW MUCH MORE CLEAR CAN ONE BE ABOUT SOMETHING ? IF YOU HAVE BEEN IN THIS ROOM FOR MONTHS ON END NOW, AND HAVE POSTED, WOULD THAT STATEMENT INCLUDE "YOU". NO. SO, AGAIN.."IF YOU HAVE NOT POSTED IN THE FORUM, IS FOR THOSE WHO HAVE "NEVER" POSTED. PLEASE, FOLKS, LEARN TO READ.

Hey ADMIN.....  Did you forget that the other day you were requiring 8-10 post per week?



Omaha wrote
3m ago
Sorry Gerry, I had not been on and read the clear exclamation of your post and on the call. You know I appreciate you, ART,IKO and all that help this be a success.

Omaha knows it's now time to suck up and apologize.  OR ELSE!!!!


Ssmith

GURU HUNTER





Posts

: 20038

---

Join date

: 2012-04-10




Maybe Omaha remembered what your Mod, Mally posted Monday:

MALLY wrote
8m ago
~~JUST TAKE YOUR TIME POSTING IN THE ARTICLES~~MOST OF YOU ALREADY FULFILL THE REQUIREMENT, IF YOU SIMPLY WRITE A COMMENT AFTER AN ARTICLE THAT YOU READ, YOU WILL MORE THAN LIKELY ACHIEVE YOUR 8 POSTINGS PER WEEK, PER WEEK~~JUST THAT SIMPLE~~


Ssmith

GURU HUNTER





Posts

: 20038

---

Join date

: 2012-04-10




LIFE IS ART wrote
22m ago
~~ LIFE IS ART: ~~ TO ALL MEMBERS ... I'VE JUST FINISHED UPDATING THE " WALL OF FAME AND HONOR FOR OUR MILITARY FAMILY AND FRIENDS" IF YOU ARE ON THERE, PLEASE CHECK THAT I'VE GOT ALL OF YOUR DETAILS CORRECT. IF YOU ARE NOT ON THERE AND WANT TO BE, OR HAVE FAMILY TO BE INCLUDED, PLEASE PM ME AND I'LL TAKE CARE OF YOU.

fairway wrote
20m ago
while the PTB fight amoung themselves my home will be auctioned off at 12:30pm on the County Courthouse steps. I almost had enough time to save it, but times up in less than 2 hours

Goldcoast wrote
18m ago
Fairway - I know how you feel. I lost mine 2 years ago.

TWOGUNS336 wrote
11m ago
FORECLOSURES COME FROM CABAL PRACTICES.....HOPEFULLY WITH THE RV CHANGE....THOSE PRACTICES WILL QUICKLY GO AWAY...


Ssmith

GURU HUNTER





Posts

: 20038

---

Join date

: 2012-04-10




LIFE IS ART wrote
25m ago
~~ LIFE IS ART: ~~ TO ALL MEMBERS ... I'VE JUST FINISHED UPDATING THE " WALL OF FAME AND HONOR FOR OUR MILITARY FAMILY AND FRIENDS" IF YOU ARE ON THERE, PLEASE CHECK THAT I'VE GOT ALL OF YOUR DETAILS CORRECT. IF YOU ARE NOT ON THERE AND WANT TO BE, OR HAVE FAMILY TO BE INCLUDED, PLEASE PM ME AND I'LL TAKE CARE OF YOU.

   

LIFE IS ART



MOD ~ WEBSITE


Status: Offline
Posts: 563
Date: June 15th  

| | |
| --- | --- |
| MILITARY WALL OF FAME AND HONOR FOR OUR WINGIT FAMILY | |

---






~~  THANK YOU, EACH AND EVERYONE OF YOU ~~~

FOR YOUR SERVICE, DEDICATIONS AND HONOR.  

THANK YOU FOR THE SACRIFICES YOU SO WILLINGLY PROVIDED,

AS THAT WAS A SELFLESS ACT UNPARALLELED TO NONE.  

AND,  MAY I PLEASE SAY TO ALL WHO SERVED IN THE MILITARY IN ANY MANNER ~~  

YOU, BOW TO NO ONE.  

IT'S US THAT BOW TO YOU.

THANK YOU SO MUCH, I SINCERELY MEAN THAT, THANK YOU SO VERY, VERY MUCH!!!  

GRATITUDE'S ~~ ~

 
 


THESE ARE THE BRANCH CATEGORIES IN THIS LISTING:


US MARINES
US ARMY
US NAVY
US AIR FORCE
US NATIONAL GUARD
 


THE SUBMISSIONS ARE TAGGED IN AS I RECEIVED THEM, RATHER THAN PLACED IN ALPHABETICALLY.  




IT MATTERS NOT BY THE NUMBERS, WHAT MATTERS IS THAT YOU SERVED AND GAVE SO VERY MUCH.




THE IMAGES, AND ICONS FOR EACH BRANCH, ARE A RANDOM SELECTION.  




IF THERE IS ONE THAT YOU DON'T WANT AS REPRESENTATIVE OF YOUR BRANCH SERVED,




PLEASE JUST PM ME AND I'LL FIND SOMETHING ELSE FOR YOU THAT IS MORE APPROPRIATE.  




ALSO, IF THERE IS ANYTHING OF A STORY THAT YOU WANT ME TO ADD, PM THAT TO ME AS WELL,




AND I WILL ADD IT IN UNDER YOUR NAME.


 
=======================================================================
 
US MARINES:
DaveM5:   USMC, Nov '65-Aug '86; Arty Battery Commander with The 3rd Marine Division in Vietnam, Sep '6ct '69; retired at the rank of Lt Colonel.
DollarBill9:    U.S.M.C.  1969-1971
Gulfstream:   usmc   86-90
BeagleEyes:     Brother-in-law in Marines in Vietnam for three tours.


(Completed the first two tours before my husband entered the Army)



BigHeart:    My father in-law served in the Marines for 30 years and is now retired. He did 2 tours in Korea, Bay of Pigs, 2 tours in Vietnam, 2 tours in Iwakuni and the rest was state side and retired as a Captain.



Thank you all for your service.


 
 

             
 
=======================================================================
 
US ARMY:

Eagle One:    3rd. Army, Cu Chi Vietnam 1966-1968
 
Dirk Pitt:   I was a sergeant in the Army, (just a basic grunt, infantryman at 18 years old) the 82nd Airborne Division, from September of 1975 to September 1979.  The GI Bill helped pay for college. 


Thank you for recording all of us who served.


 


The military does not make people better it creates better people because of the sacrifices one has to make as part of raising your right hand and swearing to protect the US and then committing to that contract. Many don't quite understand that.  I had to laugh the other day when one of our members did not believe the military exchanges because if so,then the senior leadership would leave.  That just shows a lack of understanding of the military.  Each service member has an active duty service commitment, they can't just quit. And every time you go to a special school or get promoted to a higher rank you will incur another service commitment. So walking away, even as a multimillionaire is not an option. {note:  Dirk Pitt also served in the AIR FORCE, please see his profile under AIR FORCE. }


 
RAMROD:  I simply want to acknowledgement the true sacrifices of those I served with and as for myself, just did the job to the very best of my ability. As my avatar revealed I am a us Army combat veteran. Vietnam 1968 and 69. I served as a specialist 4th class and our main mission was to run our boats in the rivers all through the Mekong Delta southward from Vung Tau South Vietnam to as far South in the Delta as you can go and still be in Vietnam. Our boats were 73' long and 23' wide floating time bombs. We hauled ammo, barrels of fuel for the helicopter bases throughout the Delta. I was just one of 268 men who wanted to do whatever it took to win the war at the least cost of life as possible. Vietnam took a big piece out of each of us. It is indelibly branded into my mind. I was in service active and reserve 6 years. I was discharged honorable with several unit commendation ribbons for meritorious duty. 
RIDER:    US Army..'66 to '68 Vietnam and Germany
Big Sky DJ:   ~  HONORING HIS SON:  Donald John Hoyt Jr.    E6 Staff Sargent   2004 ~2011 ~ 4th Infantry division of the Army


" He served two tours in Iraq and went out as an E6 Staff Sargent.  He enlisted in 2004 and was finally medically released in 2011.  




He has traumatic brain injuries, severe PTSD, a bad hip, knee and ankles.  He is my hero and I admire him so much.  




I want to do as much as I can for him and others in his position.  He has attended more funeral since he got back stateside




than when he was active.  The suicide rate alone would stagger most folks; it is not publicized in truth.  




My son almost succumbed to it, but thankfully got help and is in a better mental state now, although the physical problems persist.


 


Thank you for taking the time to create this wall to honor our vets.  




Rest assured, when this thing pops I will be dedication myself and resources to helping ALL of our vets."


 
Big Money1:    U.S. ARMY   1973-2003     Special Operations Commands
StorminNorman:    I served in the U S Army from Sept 1977 to October 1980.  


Thank you for doing this for the service men and women of ALL U S Military!


ttimmo01:   U.S. Army (1986-1995)   6 years 11 Bravo   ( Infantry ) 3 years 13 Bravo ( Field Artillery )
doctor dee:    Army  1969-1971--1 tour in Vietnam and done.  I was drafted with no intentions of staying in.  
shelbymustang:     Army    1972-76
MUSICMAN20066:        ARMY             1965-1971            Spec E4
sailorman:   US Army  1966 to 1969     Viet Nam 1967 to 1968
RTR16:   Army,  Military Intelligence - 1984-87
Waterjack:   U.S.Army 1962-1965
aly:         US Army         1983 - 2010
Irene:    21Years in uniform  26Years as civilian in the Army
BeagleEyes:    3.  Husband in Army in Vietnam 1968-1969
salbon: I served in the US Army, 1961 thru 1964
ABC:      Army Reserve     1985-2000
Huskydog:   served in the US ARMY 1963-1965 active duty and 4 years of Reserve.
moolamama:    US Army    Svc dates  1976-1980     Reserves 1980-1981
Handy Andy:    US ARMY 1966 to 1969    Viet Nam 199th Light Infantry 1967 to 1968
Bro_Vince:  U.S. Army Vet. served in Desert Shield / Desert Storm.   June 86 thru June 94.
 

d4romeo:

 ARMY  1968-1972  Viet Nam 1969-1970.  Hospital in Japan July 1970-October 1970.  Germany 1971-1972.    Discharged Nov. 30,1972


 Kkitty:   Army Nurse Corps 1972- 1975, just as Vietnam was winding down.  I worked at BAMC, received some of the POW's returning.


pnwskier:  

USAR (Army Reserves) 1969 to 1975.   I salute those who served on active duty during that difficult time.


 
HARVDG:    Army 1969 - 1971. E-5 in Germany as an Atomic Demolition Specialist.


Fortunately all we did was train. I used my little bit of college and a my classes in engineering and sold it to the First Sergeant into the sweetest assignment in Germany. We went to Southern Germany for training, ate steak and drank beer on maneuvers, never had KP and got an extra day off after pulling guard duty (inside decoding messages).  




I stayed over there and became a Ski bum and bartender until I came back to finish College.




From barely missing Vietnam to living the life in Germany - travelling every weekend. Came back, finished two degrees and been working hard ever since.




Since we were guarding real Nukes on the East German border, We would get a couple of "Coded" messages every day. We had sealed Decoding packets (just like you saw in the old movies) that we had to break open if we received a message. Mostly they were just testing us but sometimes we'd get a real message about some VIP coming thru the Post. We'd have to deliver to the Command Center.




So instead of walking 5 miles around the perimeter of 12' tall double fenced compound with barbed wire on top where our Nukes were stored, we stayed inside the warm Admin office inside the gates and waited on coded messages or read or slept opening the gates every hour to let the Armed patrol in to walk the perimeter.




Fun stuff.  but very interesting at the time - Cold War and Nukes and such.




I learned to ski on the weekends and learned to drink lots of German beer.


BigHeart:  My father was drafted in the Army during WWII and served from 1943-1945. 

BigHeart:    My husband was in the Army reserves 1988-1990.
Jeanbird:   Thank you all for your loyal service!   I served in the US ARMY 1 year at Ft. Sill, OK, and then 3 years at Illeshiem Germany.  1977-1980  wouldn't take a million dollars for the experience.

    
                 
 
=======================================================================
 
US NAVY:
 
Schmoo: - United States Navy, during the Vietnam era.  1967-1971. Stateside, Code and Crypto communications.  


U.S. govt contractor (through third party), 1979-1983, Middle East.  




Bless all brothers and sisters who sacrificed their time and more for our blessed country.


Raindancer777:    United States Navy  1969--1973    Hospital Corpsman


"Served on the USS St Louis Stationed in a fleet of ships including the Uss Okinawa a helicopter carrier.




Their Medivac helicopters would land on the heliport on the Uss St Louis, a cargo ship with a surgical center in it,




to pick up medical personnel to fly inland to extract the wounded from battle zones in Vietnam.  




I chose the medical field because I wanted to save lives not take them. Took my schooling in the Great lakes Naval Hospital




and also served at the naval hospital in Millington TN. That allowed me to chases the nurses which was sometimes




more dangerous than Vietnam. Met and lost many of good soldiers.  The movie (WE WERE SOLDIERS ONCE)




says what it was at its worst well. God bless the ones loved ones that did not come back.  




Still have not ever met anyone that could tell me what it is we won at such a price!"


Silverwing:    Navy  1963 to 1968  USS Northampton CC-1  out of Norfolk and USS Everglades AD-24 out of Charleston, SC
BeagleEyes:   Father was in Navy Seebees in WII ~~   I remember him telling me how they built the airstrips on Okinawa. 
CalCat2:  Navy  1968 - 1972 Vietnam Era, served on a Minesweeper and at North Island Naval Air Station, Coronado San Diego.


One of the best four years spent in my life!!  Go Navy!!


pets rule:  officer in the navy for 4 years and served in vietnam 1969.  
justtom:  Joined 10-30-1968 Honorably retired 11-30-1998 ~ United States Navy Seabees
FlyboyTexas:   US Navy AW3, 1987-1995
TBairman:  US Navy, 1981-1990
tokyojoe:   Milton Kaplan, Kiku Kaplan   US NAVY  1951-1955  ***Love at first sight....Both of their parents


(my grandparents) said "over my dead body" but in time allowed them to marry.  Awesome love story. should make a movie. 


MDS1965:   US NAVY JUNE 11, 1984 - NOV 30, 2005 (CHIEF PETTY OFFICER/E-7 RETIRED). SERVED ABOARD THE AIRCRAFT CARRIER USS SARATOGA (CV 60) FROM 1985-1989 WITH TWO DEPLOYMENTS TO THE MEDITERRANEAN AND INDIAN OCEANS . NAVSTA ROOSEVELT ROADS, PR 1989-1992; NAVY RECRUITER - UNION CITY, TN 1992-1995; NAVAL SPECIAL WARFARE COMMAND COASTAL PATROL SHIP USS CHINOOK (PC9) 1995-1999 WHICH INCLUDED TWO DEPLOYMENTS TO THE MEDITERRANEAN AND BALTIC SEAS; DRUG AND ALCOHOL PROGRAM MANAGEMENT ACTIVITY (DAPMA) NORTH 1999-2002 TRAVELING TO 22 DIFFERENT COUNTRIES DURING THIS TIME; AIRCRAFT CARRIER USS HARRY S TRUMAN (CVN 75) 2002-2005 WITH TWO DEPLOYMENTS TO IRAQ, INCLUDING THE INITIAL "SHOCK AND AWE" LAUNCHED FROM THE TRUMAN AT THE BEGINNING OF THE IRAQ WAR. AFTER 21.5 YEARS OF ACTIVE DUTY, WITH MY HIGH SCHOOL SWEETHEART BY MY SIDE, WHEN I RETIRED WE HAD BEEN SEPARATED BY DEPLOYMENT, MANEUVERS, WORK UPS AND EXERCISES TOTALING OVER 7 YEARS. THE NAVY IS CHIEF IS AN HONORED TITLE I HOLD WITH GREAT RESPECT AND IS KNOWN AS THE BACKBONE OF THE NAVY. I STILL ANSWER TO "CHIEF" AND I'M STILL MARRIED TO MY HIGH SCHOOL SWEETHEART AFTER 32 YEARS.
 
blueeagle:  USN from Oct. 62-June 66. I served on a WW2 Destroyer out of Long Beach Calif. We made two 6-month West Pac cruises which was patrolling in the Gulf of Ton kin off Vietnam. We were doing anti submarine patrols and plane guarding for the Carriers.  I was a fire-control radar operator. Responsible for tracking enemy planes or ships.  Off Chine we once rode out a Typhoon which had higher than our ships mast.
Greentree:     US Navy Dec 1959 – Jul 1970.  Served on USS Carter Hall LSD3 home based at Long Beach, California (deployed to Sasebo Japan for 9 months) and USS Diachenko APD123 home based at San Diego, California (Deployed to Okinawa).   Served 1 year at US Naval Base, Norfolk, Va, 4 Years at US Naval Central Command Kodiak, Alaska and 2 years US Naval Central Command Panama Canal Zone.

9thOrbit:  I served in US NAVY Active Duty 1982-83 Navy Reserve 83-86 
  

     
             
 
 


Watch This Navy Ship Take on a Truly Gigantic Wave  ~~~  


http://www.popularmechanics.com/military/navy-ships/a21269/navy-ship-take-on-a-gigantic-wave/
 
 
=======================================================================
 
 
US AIR FORCE: 
Dirk Pitt:    I joined joined the US Air Force in May 1983 to May of 1990. I left as a Captain after having flown a C130 from Pope AFB NC all over the world and the a C-12/King Air at Nellis AFB, Las Vegas, as part of a classified mission supporting the F117 Stealth fighter at the time.  I had to sign a NDA and my family did not know exactly what I did for years after my service was complete.


I got an opportunity to fly around some of the unique BLM (Bureau of Land Management) sites like 22 (Tonapah test site) and yes Area 51. (Sorry,no aliens, I looked, at least when I was there.)




Thank you for recording all of us who served, by the way, my son made it 3 generations of Air Force active duty service. He and my father are also invested.


 


The military does not make people better it creates better people because of the sacrifices one has to make as part of raising your right hand and swearing to protect the US and then committing to that contract. Many don't quite understand that.  I had to laugh the other day when one of our members did not believe the military exchanges because if so,then the senior leadership would leave.  That just shows a lack of understanding of the military.  Each service member has an active duty service commitment, they can't just quit. And every time you go to a special school or get promoted to a higher rank you will incur another service commitment. So walking away, even as a multimillionaire is not an option.  { note:  Dirk Pitt also served in the Army, see his profile under ARMY}


 
DinarAddict:   USAF  Vietnam 1967-1968    term of Service Jan 1966 to june 1969  Loaded ordinance on F4S and B52S
Dr KillPatient:     Branch - United States Air Force   Service - July 1985 to May 1989 - Honorable Discharge
XKMorris:   US Air Force   20 years
Piper19j:     Air Force      71-74
BeagleEyes:    2.  Uncle in Air Force in Korean War (I don't know the dates)
IGWINFO:        USAF                  FEB 1964 - MAR 1984           SMSgt
Littlejim:    Air Force     38 Years  Jun 1967-Aug 2005
Itpgdf442:          USAF                 1972-1978
Pastor j:      Air Force   1979-1995
Mickgel:   Air Force from  1975 to 1979
gatorfan's son:    Air Force   leaves in Aug 9th, 2016
Cochise:    USAF, retired as a Chief Master Sergeant, served Jan 1981- Jan 2013
 
     
                             
 
=======================================================================
 
US NATIONAL GUARD:
 
cocodog:    service:  Texas National Guard     years:  1963 - 1969
AZhombre:    SSGT Utah Air National Guard, Headquarters    (1968-1975)
Dpchamp:    husband, Air National Guard, 1972-1978
 
            


Ssmith

GURU HUNTER





Posts

: 20038

---

Join date

: 2012-04-10




LIA wrote:US MARINES
US ARMY
US NAVY
US AIR FORCE
US NATIONAL GUARD

Hey Idiot, while I appreciate the sentiment, the National Guard is considered a component of the Army, while the Air National Guard is considered a component of the Air Force. There is however one component of the armed forces you forgot, the US Coast Guard.

*****************

Trust but Verify --- R Reagan

"Rejoice always, pray without ceasing, in everything give thanks; for this is the will of God in Christ Jesus for you."1 Thessalonians 5:14–18 

     


Kevind53

Super Moderator





Posts

: 27217

---

Join date

: 2011-08-09


Age

: 20


Location

: Umm right here!




TheBeaner wrote
3m ago
fairway a Fax or Letter to the clerk of court saying: I do not consent to the auctioning of my house, not now or ever. Non Consent has some weight.

TheBeaner wrote
1m ago
Wlcm: your signature on a mortgage turns the paper into a Security which the Fed funds to the Treasury; its actually your money, since you created it! One of the best kept secrets.


Hope this advice is better than Awaken had for Shooting Star (who eventually lost their house): http://www.dinardaily.net/t54306-rtc-monday-drama-5-23-16



TheBeaner wrote
47m ago
Wlcm: your signature on a mortgage turns the paper into a Security which the Fed funds to the Treasury; its actually your money, since you created it! One of the best kept secrets.

TheBeaner wrote
30m ago
I didn't know at the time. Started studying with friends and found banking regulations and statutes. Our problem: they deny and cover each other's back. The Pope removed all legal protection for them in 2013 but they just dug in deeper. the k.


Ssmith

GURU HUNTER





Posts

: 20038

---

Join date

: 2012-04-10




*****************

Trust but Verify --- R Reagan

"Rejoice always, pray without ceasing, in everything give thanks; for this is the will of God in Christ Jesus for you."1 Thessalonians 5:14–18 

     


Kevind53

Super Moderator





Posts

: 27217

---

Join date

: 2011-08-09


Age

: 20


Location

: Umm right here!




Life Is Art..this is the best post you have EVER put out.....all the websites should do the same  NOW..changes ones' perspective....then maybe I will put My husband's out there for you....Oh how I wish he was here...now he was a real contact.  Thank you. You have redeemed yourself.


benttree

VIP Member





Posts

: 83

---

Join date

: 2015-06-05




.

Cornbread25 wrote
1h ago
Thanks Mods for sending my earlier post to Dinar Recaps. We Will Be Dancing With Dancer and Prancer...and Donner and Vixen...and Especially the New Reindeer..."Zimolf" the RV Reindeer!!


Ssmith

GURU HUNTER





Posts

: 20038

---

Join date

: 2012-04-10




| | | |
| --- | --- | --- |
| | | CORNBREAD AND ALL MEMBERS: MODS NOR ADMIN DO NOT POST ANYTHING FROM THIS ROOM TO OTHER ROOMS. RECAPS AND OTHER DINARIAN SITES HAVE MEMBERS IN HERE THAT TAKE IT TO THEIR ROOM. MODS WILL NEVER VIOLATE THAT TRUST OF OUR MEMBERS. |

 

| | | |
| --- | --- | --- |
| | | Thanks MDS1965...I felt betrayed actually...but we are in Home Stretch!!! I Forgive Them!! Oh, Well... They will be betrayed with their NDAs and their Big Mouths!!? |

 

| | | |
| --- | --- | --- |
| | | CORNBREAD...UNDERSTOOD...WE UNFORTUNATELY CANNOT CONTROL WHAT PEOPLE TAKE OUT OF HERE, BUT MODS WILL NEVER...OR THEY WON'T BE MODS... |

 

| | | |
| --- | --- | --- |
| | | Understood. People are crazy, I see. Understood. |

toasty wrote
29m ago
LIA, Welcome back! I had problems too, but admin helped and I finally got back in. Whew!

MDS1965 wrote
25m ago
WELCOME BACK TOASTY...YES, THERE HAVE BEEN MANY ISSUES...

LIFE IS ART wrote
24m ago
`~ TOASTY, VERY IMPORTANT, LOG OUT, DIDN'T REFRESH SCREENS, DIDN'T CLOSE OUT BROWSERS WHEN THE ROOM CLOSES AT NIGHT. I GOT TRAPPED IN THAT AS WELL .

MDS1965 wrote
24m ago
YES TOASTY, IT HAS HAPPENED TO MORE THAN ONE PERSON...AN IN INCREASING NUMBER..

toasty wrote
23m ago
LIA, I did everything right and still got tossed out! All I can figure is that I may have been a minute or two too late. I don't know. It was crazy.

ADMIN wrote
23m ago
THERE IS AN ONGOING TECHNICAL ISSUE IN THE ACTIVEROOM BACK OFFICE WHICH IS CREATING LOGIN/LOGOUT/BANNING ISSUES FOR MEMBERS. WE ARE ACTIVELY AND TIRELESSLY WORKING ON THE PROBLEM. PLEASE BE PATIENT AS WE WORK THROUGH THESE ISSUES. WE DO NOT HAVE ANY IDEA WHAT IS CAUSING IT, BUT IT IS A PROCESS WE ARE WORKING ON. WE WILL LET YOU KNOW WHEN WE BELIEVE WE HAVE THE ISSUE RESOLVED. THANK YOU. MODS PLEASE REPOST.
   

TWOGUNS336 wrote
23m ago
EVERYONE NEEDS TO READ THE FINE PRINT...JUST SAYIN.... LOGOUT & REFRESH....

Cornbread25 wrote
15m ago
7 years here as well....my wife had the currency 2 years before she told me. I know purchased more than her....but we have reconciled. The RV almost caused a Divorce in many households....but not mine!!


Ssmith

GURU HUNTER





Posts

: 20038

---

Join date

: 2012-04-10




GERRY MAGUIRE wrote
4m ago
HELLO EVERYONE..I SEE WE ARE HAVING FORUM ISSUES ...I HAVE BEEN BANNED 2 TIMES TODAY FROM MY OWN SITE..LOL....SO IF YOU EXPERIENCE THE SAME THING DONT WORRY IT HAS HAPPENED TO ME HAVE A GOOD DAY WE ARE WORKING ON PROBLEM...


Ssmith

GURU HUNTER





Posts

: 20038

---

Join date

: 2012-04-10




Someone must have accidentally turned on the anti lie filter LOL ....

*****************

Trust but Verify --- R Reagan

"Rejoice always, pray without ceasing, in everything give thanks; for this is the will of God in Christ Jesus for you."1 Thessalonians 5:14–18 

     


Kevind53

Super Moderator





Posts

: 27217

---

Join date

: 2011-08-09


Age

: 20


Location

: Umm right here!




---

Permissions in this forum:

You cannot reply to topics in this forum


Who is online?

In total there are

116

users online :: 3 Registered, 0 Hidden and 113 Guests :: 1 Bot

claud39

,

RamblerNash

,

smiles7777

Most users ever online was

2065

on Mon Apr 09, 2012 5:34 pm