Key Words
Adam Montana, AdminBill, Benjamin Fulford, Currency Exchange, David Schmidt, Dinar, Dinar Guru, Dinar Recaps, Dinar Rv, Dinar Scam, Dr Clarke, Frank26, Gary Larrabee,
Gurus, Guru Hunters, JerzyBabkowski
, Kaperoni, Kenny, Monetary Reform, Mnt Goat, My Ladies, Okie, Poppy, RamblerNash, Ray Renfrow, Redenomination, Revaluation, Ssmith, TNTBS, Tnt Tony, WING IT, We Are The People, Willis Clark, WSOMN, Yosef, Zap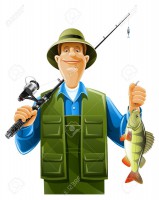 Badgerbill wrote
30m ago
As Fisher said, Locked and Loaded!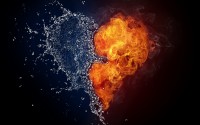 Ronzodo wrote
29m ago
Sit-report said before 3:40am, so that's in less than 14 hours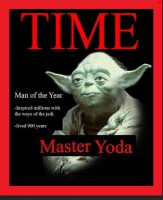 Fisher wrote
14m ago
I am weel, having a relaxed but expectant day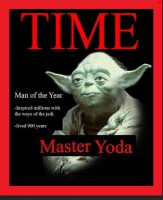 Fisher wrote
13m ago
If, as it says in the sitrep, all transactions will be posted by 3:40AM Monday morning, somebody better get busy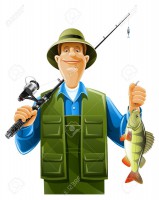 Badgerbill wrote
13m ago
Fisher my good man, great to see you! Still locked and Loaded?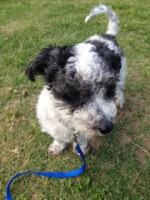 Ziggysmom wrote
11m ago
Fisher, I thought it said that all deposits would be posted AFTER 3:40 a.m. Monday.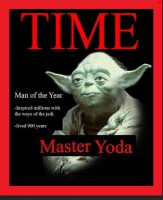 Fisher wrote
11m ago
Dunford is in Iraq, allegedly discussing the Isis "crisis", however, do you really believe that is reason for his visit, at this time?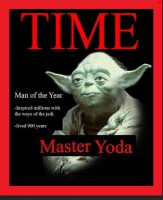 Fisher wrote
9m ago
Iraw still has a part to play in the RV/GCR, although a small part, and if it were me trying to get everything done, I would visit and get assurances that they play their part in a timely manner, just sayin'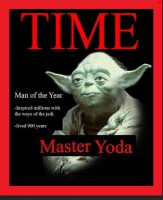 Fisher wrote
8m ago
joe would not go personally if everything were not accomplished and ready on this side of the pond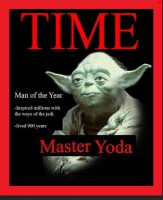 Fisher wrote
8m ago
And, his presence there might convince the Turks and the Saudies to behave themselves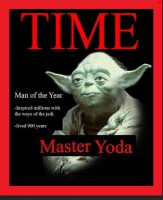 Fisher wrote
8m ago
party time, for the unpteenth time?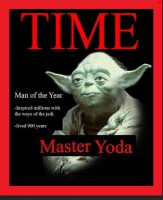 Fisher wrote
7m ago
Shabibi seated at the CBI?

awtviking wrote
7m ago
Curious question Fisher? I was reading on the intel site about someone mentioning about the hooded people who's names were never revealed but were the real top of the chain cabal members? Do you know who they were talking about?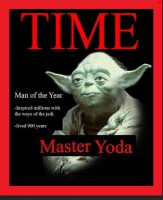 Fisher wrote
6m ago
Rockefellers, Rothschilds, etc, but the "hooded" part may allude to the ceremonial sacrifices they perform as part of their "magic"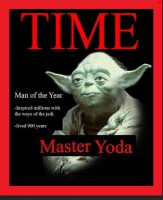 Fisher wrote
5m ago
Shabibi has been working at the CBI for months, escorted to and from work by our soec-ops people, you think he's just advising?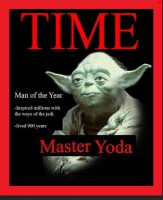 Fisher wrote
3m ago
As has been stated, the USN needed to be outed so the other currencies could go gold-backed, Iraq completely changed Ahbadi's Cabinet last weekend, DAWA party has been playing nice lately, as has Parliament, it all adds up to some conclusion, ya think?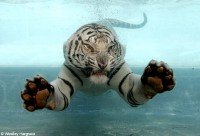 Namaste wrote
2m ago
I remember someone saying that Dunford would want to be IN the states when 'it' actually 'goes'...is that a correct statement IYO?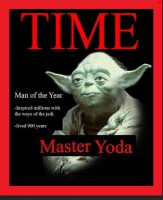 Fisher wrote
1m ago
He dos not need to be inside CONUS for "it" to happen, nor is he scheduled to make a stop in Turkey, but will if deemed a necessity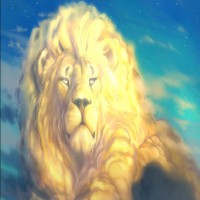 AWAKEN wrote
moments ago
FISHER GIVEN WHERE WE ARE IS THERE ANYTHING YOU FEEL IS WORTH FOCUSING ON DURING MEDITATION OTHER THAN PERSONAL THINGS? THESE ARE MY THOUGHTS PEACEFUL TRANSITION, COURAGE, SPIRITUAL EYES, AND EARS, AND INTERGRITY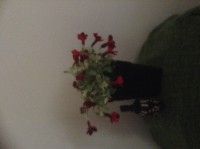 Vinewheeler wrote
moments ago
Ethericblue, I pray for the WF staff and redemption center daily. They have to be so ready for this to begin. And we want to complain.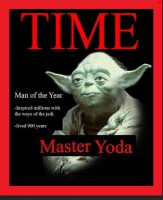 Fisher wrote
moments ago
I read from bottom to top, saw the Med focus and agree that that is a good and complete focus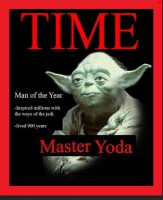 Fisher wrote
36s ago
The court system is still a mess, but will be dealt with in a short time, they have started changing their attitudes and changing tactics already, just not everywhere or fast ebough, imo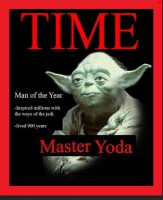 Fisher wrote
moments ago
No new sitrep as of now, that may change, who knows

awtviking wrote
3m ago
Fisher, if I read it correctly, I remember reading from one of the intel people weeks ago that the Native American tribes were funded? If true, do you know if the Pembina LIttle Shell Band tribe was one of them? I know for decades they have sued the FEDS for payment of their land etc.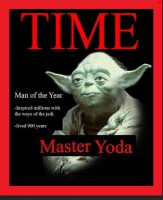 Fisher wrote
2m ago
I know little about which tribes have been funded, and we await NESARA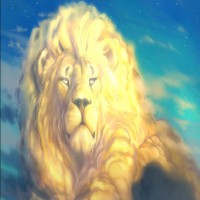 AWAKEN wrote
5m ago
PLEASE JOIN IN GROUP MEDITATION 4:00PM EDT FOR FORTY-FIVE MINUTES OF MEDITATION FOCUS ON PEACEFUL TRANSITION, COURAGE, SPIRITUAL EYES AND EARS, AND INTERGRITY: THIS WILL BE FOLLOWED BY FIFTEEN MINUTES HONORING THE FALLEN.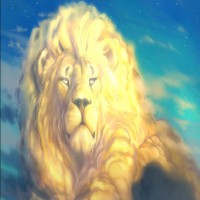 AWAKEN wrote
4m ago
THIS CONVERSATION SEEMS TO BEING SPENT ON OTHERS, AND WHAT THEY ARE OR ARE NOT DOING. INSTEAD OF US, AND WHAT WE WILL, AND CAN DO. WE TRY HARD HEAR TO GET YOU GUYS TO CHANGE YOUR FOCUS. STOP WORRYING ABOUT OTHERS, AND FOCUS ON SELF. THIS IS WHERE WE CAN GET SO..MUCH MORE ACCOMPLISHED,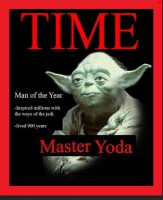 Fisher wrote
3m ago
skeptics and cycins step aside, you are disrupting those who are working harf to get this thing done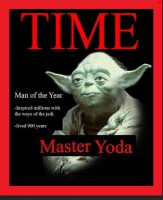 Fisher wrote
2m ago
and I will happily use that power, as should you all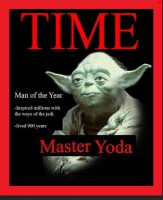 Fisher wrote
1m ago
some of you still act as victims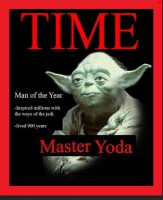 Fisher wrote
50s ago
Ponder well this statement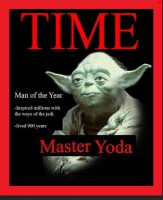 Fisher wrote
28s ago
The folks who designed and implemented this plan did not want you here and did not expect you to be here, even now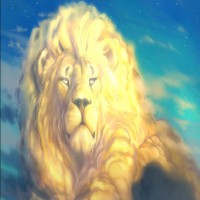 AWAKEN wrote
21s ago
ALL THE SYSTEMS IN THE WORLD CAN CHANGE IF YOU TOO DO NOT CHANGE IT WILL MAKE LITTLE DIFFERENCE TO YOU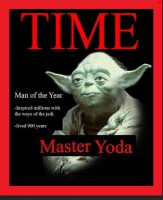 Fisher wrote
moments ago
It was your Creator, with help from others, who allowed you the opportinity to get involved, please have and keep your faith in the greater plan
http://www.newagefraud.org/smf/index.php?topic=1806.0
Little Shell Pembina Splinter Group
June 16, 2008, 02:06:27 pm »
The nerve of some of these groups. Now they're suing because their scam stealing tens of millions was exposed.
-----------
http://www.lvrj.com/business/19817114.html
Jun. 12, 2008  Copyright © Las Vegas Review-Journal 
Tribe seeks $1.7 trillion in damages 
By JOHN G. EDWARDS REVIEW-JOURNAL 
A purported Indian tribe from North Dakota is seeking $1.7 trillion in damages related to a lawsuit filed in Las Vegas by the Securities and Exchange Commission, but SEC lawyers on Wednesday are suggesting the judge strike the defendants' papers from the record.
The matter remains pending before U.S. District Judge Kent Dawson.
Las Vegas-based Gold-Quest International, an alleged enterprise of the Little Shell Indian nation, claimed to operate a highly profitable currency trading system. But the SEC last month filed a lawsuit that accused Gold-Quest of running a Ponzi scheme. In a Ponzi scheme, early investors are paid with money from new investors.
The SEC said Gold-Quest cheated 2,100 U.S. and Canadian citizens out of $27.9 million. 
U.S. District Judge Lloyd George froze the assets of Gold-Quest and appointed a receiver, but the case was transferred later to Dawson.
In a hearing, Michael Howard Reed identified himself as the attorney general of the Little Shell Nation and said that the defendants in the lawsuit were members of the nation and therefore immune from federal civil cases.
The SEC said the nation was not recognized by the U.S. or Canadian governments and that Reed was not authorized to practice law in federal court in Nevada.
Reed, however, on June 3 filed documents on behalf of the tribe. He said the Little Shell Nation, "whereas never ceded any right, title or interest to the Northwest Territories, United States ... Bureau of Indian Affairs, king and queen of England, Ireland, France, Spain, Portugal, against the plaintiffs, acting on behalf of the defendant commercial interest."
Two days later, a second defense document was filed and made a "right of claim for $1.7 trillion dollars." 
Contact reporter John G. Edwards at 
jedwards@reviewjournal.com
 or 702-383-0420.

 Logged
http://alcarroll.com
www.spiritsforsale.com/Webbplats_2/Participants.html
www.smashwords.com/profile/view/AlCarroll
www.lulu.com/spotlight/AlCaroll
www.amazon.com/Al-Carroll/e/B00IZ4FY1S
www.linkedin.com/pub/alton-carroll/13/846/52
www.youtube.com/watch?v=roZL8KJKNfA

Re: Little Shell Pembina Splinter Group
« Reply #1 on: June 16, 2008, 02:33:08 pm »
And apparently their "attorney general" Michael Howard Reed filing the suit was kicked out because of "your efforts to destroy and take over the Pembina Nation and assign tribal resources to yourself and Donald Kiefer."
http://www.officialpnlsbna.org/notice1.html
Notice on Kiefer's stealing funds.
http://www.officialpnlsbna.org/notice2.html
Laszlo Horvath kicked out for "panhandling" members and lying online and "false tribal registration numbers".
http://www.officialpnlsbna.org/notice3.html
Since they're not a tribe but a militia group carrying out scams that's a nice bit of irony.
Mary Lou Gentry kicked out for "furthernance of...takeover scheme."
http://www.officialpnlsbna.org/notice4.html
Audie Watson kicked out for same plus "solicitation of foreigners to be registered as members."
http://www.officialpnlsbna.org/notice5.html
And a long disclaimer by the militia group.
http://www.officialpnlsbna.org/newpost.html
It seems they also kicked out a "tribal judge and minister of transportation" for "breach of office" for plea bargaining with "the opposition." I'd guess he means a real judge or prosecutor.
http://www.officialpnlsbna.org/fyke2.html
And an elaborate claim they knew nothing about the scam involving tribal IDs, and by the way, all "tribal members" now need to buy a new tribal ID for 75 bucks.
http://www.officialpnlsbna.org/memberupdate.html
The really crazy part is when they provide a google map to their ex members homes. Could that be considered a threat?
And Reed and company's website where they claim to be the true Pembinas.
http://www.littleshellnation.com/New.html

 Logged
http://alcarroll.com
www.spiritsforsale.com/Webbplats_2/Participants.html
www.smashwords.com/profile/view/AlCarroll
www.lulu.com/spotlight/AlCaroll
www.amazon.com/Al-Carroll/e/B00IZ4FY1S
www.linkedin.com/pub/alton-carroll/13/846/52
www.youtube.com/watch?v=roZL8KJKNfA
[size]

Re: Little Shell Pembina Splinter Group
« Reply #2 on: July 06, 2008, 04:50:01 pm »
A warning put out on the Little Shell Pembinas by, of all people, other secessionists.
http://www.angelfire.com/nv/micronations/warning.html
"LITTLE SHELL PEMBINA BAND OF NORTH AMERICA" (LSPBNA) 
This group claims to be a sovereign Native American "treaty tribe", but has been working closely with various anti-government "sovereign citizen" groups. (Not to be confused with the Little Shell Tribe of Chippewa Indians of Montana, which is officially recognized by the State of Montana and is presently seeking Federal recognition.) 
An article on the group by the ADL can be read here, as well as a privately posted weblog report, a news article, and a newsgroup posting. 
Related websites: 
"Word In Action Ministry" 
The7thFire.com 
"Manatanka American Indian Council" 
LSPBNA "License Plates" 
The official website for the LSPBNA was last updated on 23 March 2007. It reads simply: "This is no longer an active web site." 
UPDATE: 4 NOVEMBER 2007 
There is a group calling itself "Universal Service Dedicated to God" offering membership in the "Little Shell Nation". It is not known if this is the same group listed above, but they do mention the following on their website, concerning filling out an application for their I.D. Cards: 
"Also include a money order of $150. for the processing fee. You must be at least 18 years old to join. Each person will eventually have to pay $1500 total to be under our protection and guidance." 
According a WHOIS search via Network Solutions, the ownership of the domain, usdg.info, is held in proxy by Perfect Privacy LLC of Atlanta, Georgia. That is, the true ownership of the domain is hidden from the general public. 
[/size]

 Logged
[size]
http://alcarroll.com
www.spiritsforsale.com/Webbplats_2/Participants.html
www.smashwords.com/profile/view/AlCarroll
www.lulu.com/spotlight/AlCaroll
www.amazon.com/Al-Carroll/e/B00IZ4FY1S
www.linkedin.com/pub/alton-carroll/13/846/52
www.youtube.com/watch?v=roZL8KJKNfA
[/size]
VIP Member





Posts

: 1118

---

Join date

: 2015-05-13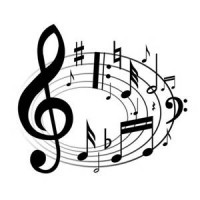 tunejerabek wrote
32m ago
Dr. WC just uses "tough love"...she loves us all and wants only the best, that is why we have this chat, the phone calls, the healing options, and direction.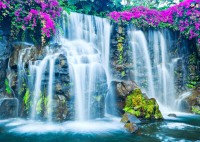 Greenwise wrote
27m ago
Fisher: This is a question I've wanted to ask for a while: Are there "Shape Shifters" among us?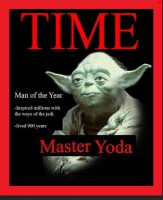 Fisher wrote
27m ago
not anymore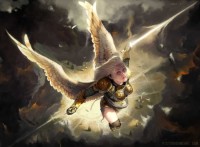 TRUElove wrote
26m ago
Fisher: where are the Bush's now??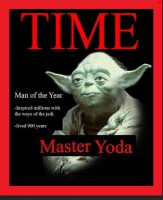 Fisher wrote
25m ago
Bushes are not a concern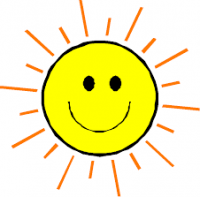 oneliner wrote
24m ago
May I ask a GCR related question or are we not talking about that?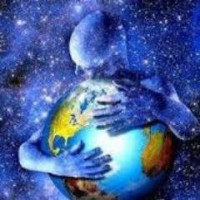 Dr WC wrote
23m ago
GO AHEAD WITH YOUR ? ONELINER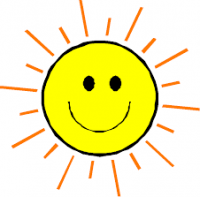 oneliner wrote
20m ago
ok..here goes...how is it possible with the company of heaven, the galactics, the white hats, the elders, the banks failing, the bond market collapsing, the bad guys being eliminated, the world economy on the brink of disaster, consciousness rising, etc., etc...that a handful of humans can hold this back?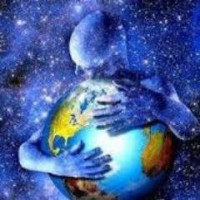 Dr WC wrote
19m ago
WHO SAID THEY WERE HUMAN?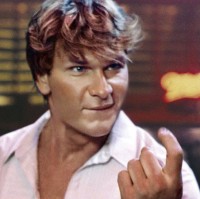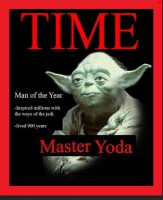 Fisher wrote
18m ago
the event, rv/gcr, is a massively complex change, many have had fears and doubts, unfortunately, they were also in posuition to delAY IT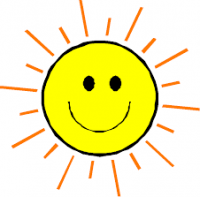 oneliner wrote
17m ago
well...I guess that answers my question...although if I had a few thousand spaceships pointed at me, I'd certainly think twice about my actions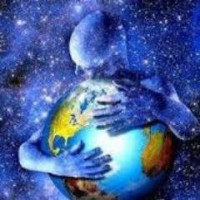 Dr WC wrote
16m ago
THAT'S BECAUSE YOU ARE HUMAN!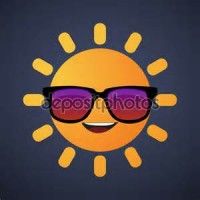 sunshine wrote
16m ago
Dr. WC. Great answer.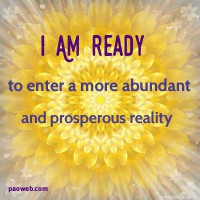 Ariel wrote
15m ago
I could use a dose of Yosef right about now. So I will put that out there.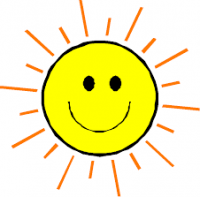 oneliner wrote
15m ago
well...back to my bubble wrap and slinky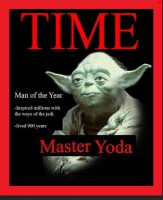 Fisher wrote
14m ago
prepare for meditation, clear chakras first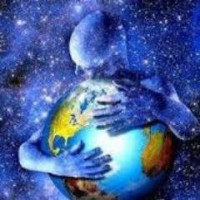 Dr WC wrote
13m ago
YOU ARE DESIGNED TO OPERATE IN AUTHORITY AND NO FEAR!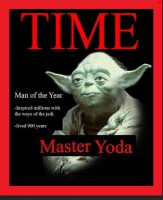 Fisher wrote
12m ago
no slackers, I'm/WE are watching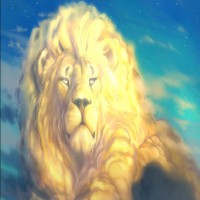 AWAKEN wrote
12m ago
MEDITATION HAS BEGUN WE WILL MEDITATE FOR FORTY-FIVE MINUTES OUR FOCUSED – ON PEACEFUL TRANSITION, COURAGE, SPIRITUAL EYES AND EARS, AND INTERGRITY: FIFTEEN MINUTES HONORING THE FALLEN: https://www.youtube.com/watch?v=lpZiPZwwXhM

---
Permissions in this forum:
You
can
reply to topics in this forum