Key Words
Adam Montana, AdminBill, Benjamin Fulford, Currency Exchange, David Schmidt, Dinar, Dinar Guru, Dinar Recaps, Dinar Rv, Dinar Scam, Dr Clarke, Frank26, Gary Larrabee,
Gurus, Guru Hunters, JerzyBabkowski
, Kaperoni, Kenny, Monetary Reform, Mnt Goat, My Ladies, Okie, Poppy, RamblerNash, Ray Renfrow, Redenomination, Revaluation, Ssmith, TNTBS, Tnt Tony, WING IT, We Are The People, Willis Clark, WSOMN, Yosef, Zap

ADMINBILL wrote
4m ago
FOR MY GOOD FRIENDS GEG, RC AND SCOTCHIE...NOTHING IS HAPPENING HERE AND IRAQ IS NOT READY. FOR THE REST OF THE ROOM YESTERDAY WAS A WHIRLWIND OF ACTION AND INFORMATION WITH SEVERAL INDEPENDENT CONFIRMATIONS FROM MULTIPLE SOURCES OF SKR CONVERSION TO CASH. WAITING TO HEAR FROM MAIN CONTACTS TODAY WHO HAVE BEEN SILENT SINCE YESTERDAY.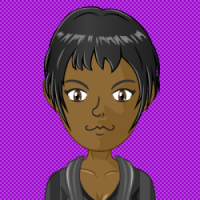 RDC74 wrote
15m ago
If Iraq already Rv'd why would they matter?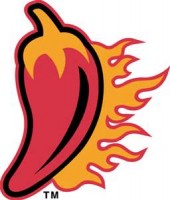 RaginCajun wrote
15m ago
RDC- WHO STATED IRAQ RV-ED ALREADY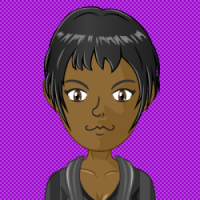 RDC74 wrote
14m ago
I have only read about them and the rates on their cards

taviagirl wrote
14m ago
NW we have all heard so many things over and over that are not true that I think they are wondering if they really know their own name.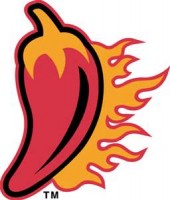 RaginCajun wrote
14m ago
SOME GURUS HAVE SAID IRAQ RV'ED TWO YEARS AOG- WE STILL WAIT. THAT'S WHY YOU MUST DETERMINE WHO TO LISTEN TOO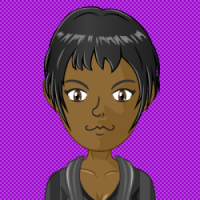 RDC74 wrote
14m ago
Well I think they of course still manipulate the news.
dinardongdude wrote
11m ago
ok...intelligence doesnt always imply truth right? ( im not being negative...just trying to understand)
   
dinardongdude wrote
11m ago
i mean.... we have been told so many things for so long...why was THIS so believavble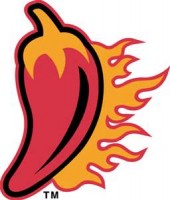 RaginCajun wrote
10m ago
YOSEH, DC, AND FISHER I HAVE INTELLIGENT COMMENTARY AND WE STILL WAIT, WHAT I'M I MISSING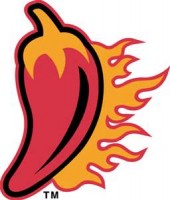 RaginCajun wrote
8m ago
NWMONTANA- GOTHA, YOU DID NOT SENSE ANY BS DURING THE CALL?
   
RDC74 wrote
8m ago
NW...I hope those folks you know are saying this week and mean it this time.

nwmontana wrote
6m ago
DDD...This process is ready...its the logistics , synching, etc..smarter folks than me explained it well, even if i could share more. i couldn't do it justice
dinardongdude wrote
4m ago
NW...........................is there ANY way this is going to sept/oct based on what these folks said?
Rocker66 wrote
48s ago
Ok everyone, here is the deal with the Sept/Oct date or whatever outside date there is from the time groups go. So, when reading dates, please keep in mind the following: The Sept/Oct date may in fac be true but for the "public" rate change. When hearing this stuff they need to at least have the ability to know there is the private side to this and a public side to this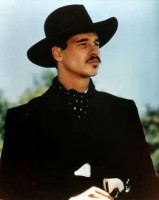 dyoungdc wrote
2m ago
rocker , I have the sane/ similar opinion of the Oct/Sept dates. so the ones putting out that date are right it is just not OUR date

nwmontana wrote
1m ago
thank You Rocker...the thought with the Fall dates is we are done by then...as we are considered "private"...By the time the public hears, we are already on vacation, relaxing, paying it forward...(imo)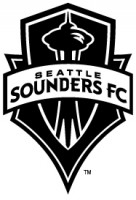 drivingncrying wrote
1m ago
I just don't see how they can split the two sides that far apart
Rocker66 wrote
59s ago
The speculation part has always been whether this all goes at once for groups start first. It became very clear yesterday the roll out is to get the SKR's liquified and move to the other Tiers
Rocker66 wrote
17s ago
Driving, I think it is more probable to see a short window of being liquid from SKR's to Tier 3 groups. Not sure the public side is high on the list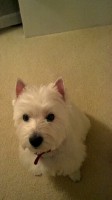 BeBet wrote
3m ago
Rocker - Are the fall dates based more on the end of fiscal/beginning of new fiscal years for US or do you think there is more to it than that?
Rocker66 wrote
2m ago
Most, not all SKR's have a range of price when signed. At time of payment, that price is adjusted within that range
Rocker66 wrote
2m ago
BeBet, that is just thinking too much. The roll out plan they had/have determines the rest.
pete wrote
1m ago
Rocker - thanks for contributing. How many tiers and where do we, the so-called "internet group" fit?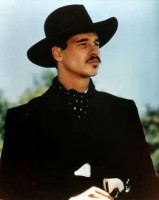 dyoungdc wrote
1m ago
the info on call was extremely encouraging. I was pleased with where described to be at the present time. The information presented was congruent from one source to the next. This prices is moving
pete wrote
1m ago
Rocker - thanks for contributing. How many tiers and where do we, the so-called "internet group" fit?
Rocker66 wrote
1m ago
Pete, the "internet group" will get the 800's and then go.
dinardongdude wrote
1m ago
there are some that are saying if your not part of a formal group....your screwed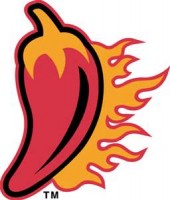 RaginCajun wrote
20s ago
DDD- THE GROUP THING IS ALL SMOKE
Rocker66 wrote
moments ago
Dinar Dude, from some that were part of the original crafting of this whole thing, they did not include a "public" RV. Which is the mom and pop walking into the local bank and exchanging.
Rocker66 wrote
1m ago
However, it has migrated to allowing that
dinardongdude wrote
41s ago
so if we find out "here"....we are considered a "group" ?
Rocker66 wrote
14s ago
My understanding, that is the case
Rocker66 wrote
19s ago
The obvious difference is price
Rocker66 wrote
moments ago
and there is a wide difference in price
stillokrocks wrote
1m ago
Rocker so wf group is a better deal that internet group?
Rocker66 wrote
moments ago
Rocks, I would think what I have in a group deal will be considerably different from the internet part. In fact, it is because I know what is showing
stillokrocks wrote
1m ago
Rocker ty and would nrgotiating skills bring that up?
Rocker66 wrote
45s ago
Personally, I don't subscribe to the whole Fisher, Yoseph Bruce camp of all of that rate negotiating. If you get it, you win
stillokrocks wrote
7m ago
Rocker higher than just international rate?
Rocker66 wrote
6m ago
The negotiating of rates is strictly my personal opinion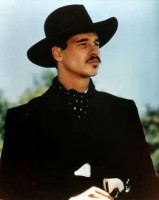 dyoungdc wrote
5m ago
rocker I was just making a point. you didn't negotiate a rate when you bought your dinar/dong etc. what makes you think you can negotiate a rate when you exchange there is no difference in the transaction it's one currency to another
Rocker66 wrote
5m ago
Dinardude, I have this conversation all of the time and I am of the opinion that we are just not that important for them to put energy into doing that all of the time. It always seems to be one of the excuses when something doesnt go with in our timeline
Rocker66 wrote
5m ago
Dyoung, correct. However, rates are different based on oil credits etc..
stillokrocks wrote
4m ago
Rocker is this true or not in your opinion? Long ago it was stated SOME internet peeps would have a go at the contract rates
   
dinardongdude wrote
4m ago
I consider myself rather intelligent...and I have questioned my belief system often lately
dinardongdude wrote
2m ago
based on this call..................is there any truth to what this "dr.clarke" has posted?
Rocker66 wrote
1m ago
For me, I have no interest in what others put out. Have never read or viewed any of what he says
dinardongdude wrote
42s ago
is this just another dizzybear or whatever , that everyone got excited about before?
Rocker66 wrote
moments ago
Again, I do believe it will take 6 weeks to clear all level of groups prior to the "public" having access to it. So, dates like that can be true
Rocker66 wrote
1m ago
lost, most likely after SKR's (which have started) and groups with specific rates. However, if 800's come out tomorrow, everyone in the know is a go
Rocker66 wrote
5m ago
The problem with following so many "gurus" or reading off of the internet is that if it conflicts with what you believe, it will create doubt in your mind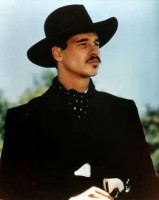 dyoungdc wrote
6m ago
I believe we go short after skr liquid abd b4 public
Rocker66 wrote
5m ago
Dyoung, that has to be true to prevent the potential of double dipping
dinardongdude wrote
5m ago
but as a layperson............. there is no where else to get info other than the net...therefore i read EVERYTHING, and take all with a grain of salt
Rocker66 wrote
4m ago
Dongdude, I agree. It is tough. That is why anyone that knows me knows that I despise what some of the other gurus have done. It has been irresponsible . Some have hurt others with their irresponsible reporting

lostnq8 wrote
4m ago
per RR - supposedly kurdistan at $3.71 - skr peeps waiting on hydration but no confirmation yet -

lostnq8 wrote
3m ago
per RR - private exchange activity starting again on left coast - some banks gettting ready for tomorrow thru weekend
Rocker66 wrote
3m ago
public, for the most part, won't know anything about it Ever. I fell into it via the Historical Bonds and a couple politions
Rocker66 wrote
2m ago
When RR refers to "private exchange" he is referring to the liquidity of the SKR's
Rocker66 wrote
2m ago
he just may not be aware of that
dinardongdude wrote
1m ago
it takes a special dummy to get into this investment

lostnq8 wrote
1m ago
Dummy Dummy Dummy - LOL
shlomo001 wrote
2m ago
Did anybody ever seen the Qcard?

nwmontana wrote
2m ago
I saw a picture recently shlomo
shlomo001 wrote
2m ago
I saw a few with people here in Nashville

lostnq8 wrote
22s ago
shlo thank you for keeping us updated - helps having a group member with actual iraqi contacts to either prove or debunk guru speak
dinardongdude wrote
10s ago
i wish i knew the whole truth so i can actually sleep at night

nwmontana wrote
22s ago
DinarDongDude...Methinks it's time for you to choose your "truth" and get good and happy with it! : )
Rocker66 wrote
14m ago
Dong, stick with what Bill reports at this juncture and I think you will have a pretty good picture of things
kermit53 wrote
12m ago
Rocker.... any talk of Dinar/Dong SKR's being exchanged now or is it just Zim?
Rocker66 wrote
12m ago
I believe Admin Bill understands , because of this site, he has a responsibility to see this through with information to everyone as vetted and confirmed
Rocker66 wrote
12m ago
Kermit, good question and I will find out. I think it has ventured into Dinar
dyoungdc wrote
10m ago
admin has surrounded himself with very informed and very smart people. He is a great soccer fir us all
lostnq8 wrote
9m ago
rocker - any idea if iran is in the 1st basket and 2nd will the banks accept coins
Rocker66 wrote
8m ago
I personally think and hope Iran is as I will benefit. Not sure about coins but I know some groups would not take lower valued currencies
dinardongdude wrote
6m ago
i lost the best woman i have ever met due to this not happening when i thought it would.........it would be nice to go win her back
lostnq8 wrote
5m ago
rocker the reason i am asking is i have a few pounds of iranian 5k coins and praying the banks will take them
lostnq8 wrote
3m ago
DDD if she left cause of no money why do you want her back
dinardongdude wrote
2m ago
she didnt leave because no money......she did because she read about SCAM, and thought maybe i was part of a scam
Rocker66 wrote
1m ago
DongDude, If you lost her becasuse of this, I would stay far away from her when it hits
Rocker66 wrote
39s ago
It's the only scam I know whereas you can sell Dinar back and only lose a minority percentage
Rocker66 wrote
4m ago
Ok room, the discussion was solid on everyone's part. You will start hearing and seeing a mulitude of confirmations today into this night of SKR's moving forward
Rocker66 wrote
2m ago
What was discussed here is not "hopium" but rather a mixture of facts and anecdotal evidence with this investment as of today. Talk later
OK people.  Let's think for a minute.

Do you remember that your new Guru, Rocker66, was an avid TNT Tony follower?
TNT:
Rocker66:
chase on friday
'i spoke with the foreigh currency desk at chase in palm beach county florida today. she said they will be exchanging dinar and dong as soon as the change comes, and they do have a De La Rue machine"

http://www.dinarchronicles.com/intel-feb---dec-2014/rocker66-at-tnt-chase-on-friday


 

Do you realize that has recently as March 2, 2016 he was calling his currency dealer to get answers?




Rocker66 wrote
3m ago
"I called my dealer. Xchange america. Regarding the balance the books and stopping the sale, they said "definitley not true"
http://www.dinardaily.net/t51912-the-wsomn-junior-gurus-have-intel

ADMINBILL wrote
4m ago
Awke-in-3D will join us in chat to answer direct questions from mew

ADMINBILL wrote
4m ago
Members later this evening

nwmontana wrote
4m ago
Admin...can i post his notes from earlier?


ADMINBILL wrote
6m ago
He is resting his fingers for you guys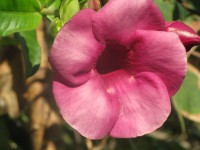 Sunnysplace wrote
5m ago
HE MAY NEED IT. WE HAVE QUITE A FEW SHARP COOKIES IN HERE!!!!!!!!!lol.

nwmontana wrote
3m ago
Thanks Admin...been wanting to, had asked him, hadn't heard back yet sooooo...Thanks BUNCHES!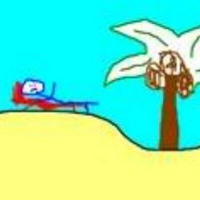 scotchie wrote
moments ago
A tidbit from Awake:::::Please... do not go out and purchase ZIM with money you can't afford to spend, based on today's "SitRep". I don't want to see anyone get hurt.
dinardongdude wrote:I consider myself rather intelligent...
Sunnysplace wrote:WE HAVE QUITE A FEW SHARP COOKIES IN HERE!

*****************
 "Scum" - Sue Winters
VIP Member





Posts

: 1414

---

Join date

: 2016-04-08


Location

: This other Eden




---
Permissions in this forum:
You
can
reply to topics in this forum