Key Words
Adam Montana, AdminBill, Benjamin Fulford, Currency Exchange, David Schmidt, Dinar, Dinar Guru, Dinar Recaps, Dinar Rv, Dinar Scam, Dr Clarke, Frank26, Gary Larrabee,
Gurus, Guru Hunters, JerzyBabkowski
, Kaperoni, Kenny, Monetary Reform, Mnt Goat, My Ladies, Okie, Poppy, RamblerNash, Ray Renfrow, Redenomination, Revaluation, Ssmith, TNTBS, Tnt Tony, WING IT, We Are The People, Willis Clark, WSOMN, Yosef, Zap

ADMINBILL wrote
3m ago
GOOD MORNING - I AM HEARING RUMORS - THEY ARE GOOD - STAY TUNED BUT NOT GLUED TO YOUR RV SET AS WE MOVE INTO THE NEW WEEK - OFF TO WORK UNTIL 1 MST - ENJOY YOUR DAY. SUNNI AND CREW WILL TAKE GOOD CARE OF YOU AS ALWAYS.
Better yet, put your dinar away and  go on with life.  Things will or will not happen without everyone wasting the precious minutes of their life hanging on to this daily.
Admin





Posts

: 34780

---

Join date

: 2011-08-09



MYJOURNEY wrote
22m ago
Hey did Ray have OM yesterday? I got the txt but he sent out the wrong one. (im not on OM). Just wondering.

lostnq8 wrote
17m ago
MY he had OM but no new info - he was asking for info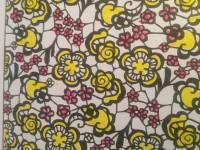 Pj wrote
3m ago
Lost I agree RR loves OM he gets into the silly talk and I'm past that. He's playful but at times it's too much. So I like you hang right on up!
doneDONEdone wrote
8m ago
I hear they Real Truth Chat Room is having a lot of problems today with Awaken, deleting peoples posts. Awaken, is the problem over in that Chatroom as I hear..
*****************
GURU HUNTER





Posts

: 14524

---

Join date

: 2015-02-19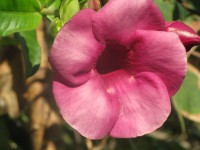 Sunnysplace wrote
11m ago
GM ALL. ME BAD. DONE IT AGAIN. TURTLE. TRIED TO DISGUISE WHERE IT WAS COMING FROM. BUT. NOT GOOD ENOUGH. SO. I WILL REFRAIN FROM POSTING ANYTHING I HEAR ON ANY CALLS.

MickiMouse22 wrote
23m ago
Sunni-Daze and Admin Bill - Urgent PM Please - Not Happy! :(

RaginCajun wrote
22m ago
MICKIMOUSE- GOOD AFTERNOON

RaginCajun wrote
26m ago
THE ONLY CALL I LISTEN TO WEEKLY IS FRANK, I DID LISTEN TO 15 MINUES OF THE CALL FLOATING AROUND THIS WEEKEND AND MY BS METER WENT OFF

MickiMouse22 wrote
13m ago
Hey Ragin - I sent a PM to admin bill and Sunny daze - I think that is what you guys are talking about right now - Not Happy:(

RaginCajun wrote
12m ago
MICKI- THANKS FOR THE UPDATE, I HOPE YOU ARE HAVING A GREAT DAY, IT WILL BE OK

MickiMouse22 wrote
11m ago
Thank you Ragin - I am really upset!

RaginCajun wrote
7m ago
MICKI- I'M SORRY YOU ARE UPSET, AND APOLOGIZE IF ANYTHING WAS SAID THAT UPSET YOU, WE ARE JUST SEEKING THE TRUTH

tsm wrote
5m ago
the TRUTH... according to who? ... lol

RaginCajun wrote
4m ago
TSM- THAT'S THE REAL QUESTION WE MUST ASK OURSELVES

Curly wrote
13s ago
what are u upset over Micki?

nwmontana wrote
1m ago
Folks..Thsi is happening...and I really feel we are looking at only days, if not hours...I'm not sure why some feel if not this month, then we have to wait till Fall. It's closer now than ever, this process won't "stop" to take some weeks off and "start" again? We are rollin'...
 

scotchie wrote
1m ago
It is important to remember there are those out there that are seeking, at least, information...if not more. Keep your email and phone number private, and most of all do not talk about your holdings or agree to transfer your currency to someone else.

yarcrafterjim wrote
20s ago
nw: any good evidence to support that?

nwmontana wrote
moments ago
Oh, Micki...don't worry about that weird Shelden call...it was leaked from a private group, most don't follow his "line of thinking' use it only as an educational tool

Acdc wrote
46s ago
2016 "Flag Raised in Mosul" - News from KTFA Eli KTFA Eli » July 5th, 2016 FLAG RAISED IN MOSUL Urgent edit villages Haj Ali , south of Mosul fully and raising the Iraqi flag over it

scotchie wrote
moments ago
If there is a flag raised in Mosul, it is Mosul, Indiana, imo

Acdc wrote
4m ago
I spoke to shelton. He was not what has been reported. He did not asked for my currency and was Ciry coming. I do have a skr And for all those who say don't turn in over you currency is not a blanket stat end. That happens all too often in dinarland

Acdc wrote
3m ago
I will see what Shelton comes back with before I make a blanket statement about him. So far he has some valuable info. Take or leave it

MickiMouse22 wrote
3m ago
RC - I am not at all upset with you - I am PO'd at myself - Just sending up aread flag about the Ideiot that I listened to yesterday for nearly 3 hours. I thouhgt that he had some good infomation and had no clue that this jerk is a Poop Head. Thank you for your replys.

RaginCajun wrote
1m ago
MICKI- WE'RE GOOD, IT'S GOING TO BE OK.

ADMINBILL wrote
34m ago
GOOD AFTERNOON WSOMN - I HAVE HAD SEVERAL EMAILS AND TEXTS ABOUT THE SHELTON LEVERTE DISCUSSION WHICH I COMMENTED ON YESTERDAY AND WILL REPEATED AGAIN TODAY ALONG WITH THE CHICAGO DIATRIBE.

Pj wrote
34m ago
I see no OM call guess RR is traveling to west coast again wow he's busy!

RaginCajun wrote
34m ago
PJ- YOU GOT TO MAKE A LIVING

ADMINBILL wrote
29m ago
I LISTENED TO TO FIRST 5 MINUTES OF THE CALL WHICH WAS ENOUGH TO TELL ME THERE WAS NO REASON TO LISTEN TO ANY MORE. THE EXCHANGE WILL NOT REQUIRE YOU TO BE A BRAIN SURGEON NOR WILL IT BE A 15 MINUTE IN AND OUT APPOINTMENT.

ADMINBILL wrote
27m ago
YOUR APPOINTMENT WILL BE BASED UPON THE CURRENCIES YOU HOLD AND HOW MUCH OF EACH YOU HAVE. IT IS MY UNDERSTANDING THAT YOU WILL BE REQUIRED TO OPEN A SEPARATE ACCOUNT FOR EACH CURRENCY BUT THAT I SPECULATION.

dinarmaven wrote
28m ago
AdminBill- Any good info coming out today?

ADMINBILL wrote
26m ago
DINARMAVEN - OF COURSE THERE IS BUT IT IS TO EARLY TO COMMENT OR SPECULATE HOW REAL IT IS.

Pj wrote
23m ago
It goes from interesting to ridiculous. New folks join right there just pause....

KLS wrote
26m ago
AdminB: Wish you could have listened to more than 5 mins.

ADMINBILL wrote
23m ago
KLS - I DO NOT HAVE THE TIME - I SPEND MY FREE TIME TALKING TO SOURCES THROUGH THE DAY. KLS, I DO NOT WANT TO BE RUDE NOR AM I DOWN PLAYING WHAT MAY HAVE BEEN PRESENTED ON THE CALL BUT AFTER 10 YEARS I FEEL LIKE I HAVE A TRIPLE PhD ON THIS TOPIC. I REALLY AM TIRED OF THE INTERNET GURU COLLEGE COURSES PRESENTED BY "EXPERTS" THAT KEEP POPPING UP ON A RECURRING BASIS.

ADMINBILL wrote
16m ago
ON A SECOND NOTE I HAVE BEEN CONTACTED BY BLAINE (BLAINO) REGARDING THE CHICAGO "COMMENTS" IN YESTERDAYS POSTING. HIS MAIN ISSUE, FOR WHICH I TOTALLY AGREE IS IMPROPER, IF NOT ILLEGAL POSTING OF PRIVATE DOCUMENTS. I ASK THAT YOU NOT BRING OVER SUCH POSTS IN THE FUTURE. AND ONCE AGAIN, IF THE CHICAGO IN QUESTION IS THE SAME CHICAGO THAT WAS A EARLY MEMBER OF WSOMN SHE WAS BOOTED FOR A REASON AND ALL OF HER POSTS WERE DELETED.

ADMINBILL wrote
12m ago
I DO BELIEVE WE ARE VERY CLOSE AND I HAVE BEEN TOLD WSOMN, TNT AND A FEW OTHER ACTIVE CHAT SITES WILL BE NOTIFIED AND GIVEN THE 800 NUMBERS. ALTHOUGH IT IS ALWAYS POSSIBLE I HAVE BEEN TOLD THAT ONLY ACTIVE SITES WITH CHAT ROOMS WILL BE PROVIDED WITH THE INITIAL NUMBERS. EVERYTHING IS SUBJECT TO CHANGE BUT I THINK THIS WILL NOT BE ADJUSTED MUCH.

KLS wrote
12m ago
AdminB: Thank you for all you do. Looking for "soon"!

ADMINBILL wrote
10m ago
KLS - I AM THE ETERNAL OPTIMIST - SOON WORKS FOR ME ALL DAY LONG - NOW WORKS EVEN BETTER

ADMIN BILL July 5, 2016 THE EXCHANGE WILL NOT REQUIRE YOU TO BE A BRAIN SURGEON

ADMINBILL wrote
6m ago
I WANT ALL OF YOU TO KNOW THAT I BELIEVE IN YOU. I KNOW THAT YOU WILL NOT BE LOTTO WINNERS. I ALSO WANT YOU TO KNOW THAT I SHARE MUCH OF WHAT I RECEIVE WITH RAYREN, WOLFY, GERRY AND A FEW OTHERS. NOT EVERYTHING NOR DO THEY WITH ME BUT WE ARE AN SHOULD BE A UNITED FRONT. WE ARE WINNERS.


Just not Brain Surgeons!  LOL




evenstar wrote
4m ago
Just got this emailed to me: ZAP: HI ALL – I JUST GOT THAT ALL IMPORTANT CALL. THE FED HAS RELEASED FUNDS GLOBALLY (NOT ONLY US), AND IT IS BEGINNING. OUR TRANSFER HAS JUST GOT THE ALL CLEAR FROM THE FED, AND WILL ARRIVE IN THE PAYMASTER'S HANDS TOMORROW. FROM THERE, IT WILL TAKE 24 TO 48 HOURS TO BE SENT OUT TO US AND OTHERS ON THE LIST. HAPPY DAYS AHEAD

adminbill wrote:WE ARE WINNERS.

More like wieners ....

*****************

Trust but Verify --- R Reagan

"Rejoice always, pray without ceasing, in everything give thanks; for this is the will of God in Christ Jesus for you."1 Thessalonians 5:14–18 

     

Super Moderator





Posts

: 27055

---

Join date

: 2011-08-09


Age

: 19


Location

: Umm right here!




---

Permissions in this forum:

You can reply to topics in this forum