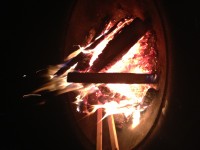 laca wrote
8m ago
Fisher....Please put the end to the discussion! was the Russian Ruble or the Belarus ruble RV yesterday

Fisher wrote
8m ago
Info was that the Russians announced the ruble revalued

Fisher wrote
6m ago
Several news items that bear watchomg, Belarus did revalue their currency and also HRC is being questioned/interviewed by the FBI today

Fisher wrote
2m ago
@ rumors out there as well, one is that there have been recent attempts on Dunfords life (Can not confirm that yet) and that Vrazil (Cabal holdout) is not quite ready for the gcr due to corruption, (not confirmed yet either)

Fisher wrote
1m ago
'bo, just what was stated by Dizzy and Ray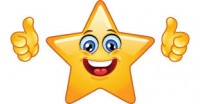 supernova wrote
moments ago
What does HRC stand for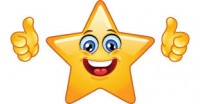 supernova wrote
moments ago
What does HRC stand for

Ssmith

GURU HUNTER





Posts

: 20038

---

Join date

: 2012-04-10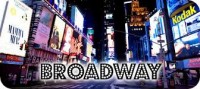 Broadway wrote
3m ago
Wow DR.DC how can you call this RealTruthChatter As long as you walk the straight and narrow line and don't ask why it hasn't happened like people we believe in told us it has we are BAD people WOW WE

Durango wrote
1m ago
BROADWAY, WOULD YOU LIKE YOU COMMENT ERASED? SURE YOU DID NOT MEAN IT

Ssmith

GURU HUNTER





Posts

: 20038

---

Join date

: 2012-04-10




Happy wrote
2m ago
The Real Truth is I am Love;You are Love; We are Love ; I Love you; You love me; We Have Love, Feel Love, Act Love, Love - Love, See Love, Hear Love, Think Love, Know Love, Be in Love with all thereis. All is in Divine Order, Manifested now for our highest good on Earth , for all known unknown reasons. Expect Miracles. And it is so!!!!!!!!!!!!!!!!!!!!

Ssmith

GURU HUNTER





Posts

: 20038

---

Join date

: 2012-04-10



I think Happy's on Ecstasy again...


*****************
 "Scum" - Sue Winters

Ethel Biscuit

VIP Member





Posts

: 1443

---

Join date

: 2016-04-08


Location

: This other Eden



Yes, Belarus did, 'revalue' their currency - REDENOMINATION.  Removed zeros.  Just like CBI will do.

ReapAndSow73

GURU HUNTER





Posts

: 1898

---

Join date

: 2015-08-13



The fact that these idiots - and the great intel guru Fisher himself - are unable to distinguish between a "revaluation" and a "redenomination" speaks volumes.
*****************
 "Scum" - Sue Winters

Ethel Biscuit

VIP Member





Posts

: 1443

---

Join date

: 2016-04-08


Location

: This other Eden




---
Permissions in this forum:
You
cannot
reply to topics in this forum