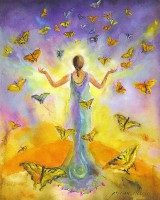 LIFE IS ART wrote
1h ago
~~ FOLKS, BE SUPER VIGILANT AND CAREFULLY STEPPING OVER ANY OKIE POSTS IN THESE NEXT FEW DAYS. OKIE DOES NOT HAVE A TWITTER .. ANYTHING, HE HAS NO BLOG, NO CHAT ROOM, AND DOES NOT PARTICIPATE IN ONE. MAY THINGS COMING OUT THAT ARE BACK 6 YEARS, AND "KENNY: IS SUPER BUSY DIGGING LIKE THE PIG HE IS, FOR RUBBAGE.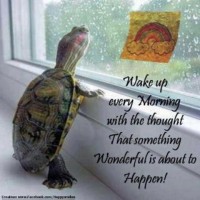 Last edited by Ssmith on Thu Jun 30, 2016 11:30 am; edited 1 time in total

Ssmith

GURU HUNTER





Posts

: 20038

---

Join date

: 2012-04-10



YOU CAN THROW SO MUCH TRUTH AT THESE PEOPLE AND THEY ARE MAD AT KENNY, FREAKIN IDIOTS!
*****************
Leadership is a potent combination of strategy and character. But if you must be without one, be without the strategy. - 
Norman Schwarzkopf, Jr.

chilimama

GURU HUNTER





Posts

: 1482

---

Join date

: 2015-01-13


Age

: 44


Location

: Texas



Raindancer777 wrote
18m ago
GM all I see our Pet Skunk Kenny is still smelling up things. I actually feel sorry for the poor guy! I think post RV I will set up a trust for him and have it send 1 bag of skunk food to him every week with a CURRENCY PICTURED BAG
Skunkworks wrote
11m ago
He sure gives us skunks a bad name.
Traxman wrote
9m ago
Perhaps the skunks deserve an apology
 
JustTom wrote
9m ago
Just a word of caution, along this day no doubt there will be many thoughts flowing some positive and some negative but we as a group need to be strong and not swayed by post that may attempt to discourage us along the way. Just remember Because if His love we shall endure.
Raindancer777 wrote
9m ago
It is just that he is SOOOOO good at STINKING
Skunkworks wrote
9m ago
Kenny is from the "far side" of the family.... WAY far.....
DinarAddict wrote
9m ago
why yall want to rag on poor kenny
Raindancer777 wrote
8m ago
Yea He is kinda like the crazy uncle that lives in the basement that we don't want to claim
DinarAddict wrote
8m ago
he just want a little attention lol

Ssmith

GURU HUNTER





Posts

: 20038

---

Join date

: 2012-04-10



NEW WINGIT GURU........  SAGETURTLE!!!!
BeagleEyes wrote
32m ago
Grant: That .60 is much better than the .47 we have been told lately.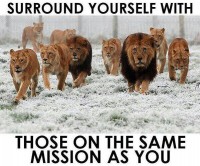 Grant57 wrote
31m ago
I trust them only as far as I can throw them.... it is still a sucker rate.... $2.27 was last rate I heard for the Dong... not .47 cents...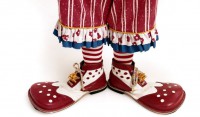 bigfeet wrote
30m ago
and there we see the greed that has grown on the baords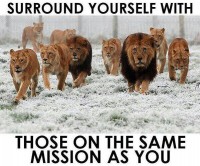 Grant57 wrote
28m ago
and the fact that the banker followed him to the street trying to get him to change his mind... Makes me think the banker was about to lose a lot of $$ because his bank was going to get the difference from the .60 cents and the real rate...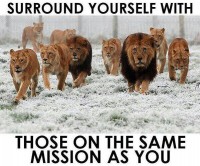 Grant57 wrote
25m ago
bigfeet...you can call it whatever you like....you settle for .47 cents...I'll take 2.27.... I am a businessman and I will not be ripped off. ..
BeagleEyes wrote
25m ago
Grant: We are too smart for that now.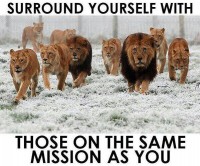 Grant57 wrote
24m ago
I would not of been mad or verbally attacked the banker....I would of educated him!!!
 
sageturtle wrote
24m ago
Tex, my friend is a US Citizen and was visiting Toronto. He turned down the 60 cents because I have another friend who was offered an exchange in October for $2.38 dong and he knew the 60 cents was a sucker rate.
 
soundoc wrote
24m ago
news - my nephew in MT just saw the new USN currency at WF, they showed it to him, but wouldn't let him take picture. They were loading ATM in branch. He will go back later to get some.
sageturtle wrote
22m ago
Grant I HIGHLY suspect the bank planned indeed to pocket the difference!
CORNERSTONE wrote
21m ago
WE HAVE WAITED THIS LONG, LET'S NOT LET OUR PENT UP EMOTIONS CAUSE US TO MAKE UNWISE FINANCIAL DECISIONS. THE DIFFERENCE BETWEEN .60 CENTS AND 2.27 IS SUBSTANTIAL
sageturtle wrote
21m ago
BTW, my other friend in October was offered 23.5 cents after dropping 6 zeros on the 100 T Zim. Those were non contract International rates.
CORNERSTONE wrote
19m ago
SAGE, THAT IS A GREAT INTERNATIONAL RATE ON THE ZIM. MAKES ONE WONDER WHERE THEY ARE PUTTING THE CONTRACT RATES
sageturtle wrote
19m ago
Tex, was a SunTrust in Tennessee. but before they could exchange the WM was told by headquarters they were no longer authorized to participate in the RV. We feel that was a smoke screen while everyone has been delayed.
BeagleEyes wrote
17m ago
BTW, my other friend in October was offered 23.5 cents after dropping 6 zeros on the 100 T Zim. Those were non contract International rates
sageturtle wrote
16m ago
The Toronto bank story was .60 on Dong. The Suntrust bank story was .235 ZIM
sageturtle wrote
12m ago
Cornerstone the October SunTrust quote was $2.38 per dong International.
CORNERSTONE wrote
10m ago
OK SAGE, SO LET ME GET THIS STRAIGHT THEN. SUNTRUST OFFERED .235 FOR ZIM AND 2.38 FOR DONG INTERNATIONAL?
sageturtle wrote
5m ago
Raindancer - I know there's a ton of misinformation. So I called my friend and he's on the line right now and I will type verbatim his story about Suntrust in Oct. He now lives in Tennessee but he was my friend in NM until a few months ago. Do you want his story step by step?
Raindancer777 wrote
4m ago
Please do so Sage. Again not questioning what you heard. Thanks
'
sageturtle wrote
2m ago
Oscar - and Raindancer - here's the full story. from S.D. my friend - " It started with a very close friend of mine who already had a WM at Suntrust. Who offered to exchange her Dong for their family. I then asked if I could participate in the exchange with them.
sageturtle wrote
1m ago
"The wealth manager said yes. So we were scheduling exchanges back to back with my friend going first, and me going after when everything got postponed and before we could actually exchange the headquarters told the WM the bank was no longer authorized to participate in exchanges for the RV."
sageturtle wrote
31s ago
"We suspect that the memo from headquarters was because the RV itself was delayed and not that SunTrust wasn't authorized to make the exchange. Suntrust thought it was going to happen in Oct and it didn't happen."
 
sageturtle wrote
moments ago
This is SageTurtle talking now - so to clarify for everyone. My friend who went to drove 21 hours one way to Suntrust and tried to exchange was offered. $2.38 for the Dong and .235 for the ZIM after removing 6 zeros.

Ssmith

GURU HUNTER





Posts

: 20038

---

Join date

: 2012-04-10



*****************
Trust but Verify --- R Reagan

"Rejoice always, pray without ceasing, in everything give thanks; for this is the will of God in Christ Jesus for you."1 Thessalonians 5:14–18 

Kevind53

Super Moderator





Posts

: 27217

---

Join date

: 2011-08-09


Age

: 20


Location

: Umm right here!



GERRY MAGUIRE wrote
27m ago
FROM GERRY........... YOU CAN POST NANCY'S NUMBER HERE ANYTIME IT'S A PUBLIC FORMAT...PERIOD......... I WILL HANDLE ANY ISSUE'S SO POST THE NUMBER .THANK YOU MOD'S
agoghg wrote
27m ago
Nancy call: 605)562-3140 Pin 358807#
 
GERRY MAGUIRE wrote
27m ago
THE INTERNET IS CONSIDERED A PUBLIC FORM.......PERIOD
CORNERSTONE wrote
26m ago
HOW ABOUT ANY UPDATES FROM THEIR CALL, GERRY, IS THAT FREE TO POST AS WELL?
Fishman wrote
24m ago
I am listening but since they have requested not to post I will honor their request
slmitcham wrote
24m ago
Gerry. Hello. I'm on Nancy's call. They're reporting they think it'll start tonight at midnight. It's a process but thinking it'll start then.
GERRY MAGUIRE wrote
23m ago
MY POSTION IS I DONT CARE WHO IS RIGHT OR FIRST TO HERE JUST GET=R=DONR
BonBon47 wrote
22m ago
could be tonite is what I am hearing all over the place, so just be prepared! Nobody is calling it for tonite but the clues are very strong for it. Nobody knows but many have very good positive info for tonite's possibilities. Just keep your eyes and ears open starting tomorrow through the weekend. Best 4th of July EVER.
 
CORNERSTONE wrote
23m ago
RIGHT ON GERRY! IT SHOULD NOT BE ABOUT WHO CALLS IT FIRST, JUST HELP US ALL GET TO THE FINISH LINE!
Rider wrote
17m ago
Gerry, Gerry, Gerry .... Howdy Sir You ready??
 
Seegood wrote
16m ago
Bruce says next planned get together is Tuesday 5th....but be prepared...go to web to check on next call in case we take a week or two off... so check the web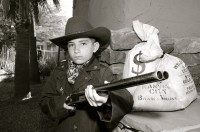 a2jmarkman wrote
13m ago
I remember Yosef, months ago, that the 4th of July would be the introduction to the new leadership in the republic

Ssmith

GURU HUNTER





Posts

: 20038

---

Join date

: 2012-04-10




---
Permissions in this forum:
You
cannot
reply to topics in this forum