12:00a Friday
ADMINBILL wrote 
18m ago

THE BRITISH VOTERS HAVE REJECTED FOREIGN RULE (BRUSSELS) AND TOLD THEIR LEADERS NO MORE IMMIGRANTS - SOUNDS MUCH LIKE WHAT WE WILL BE LOOKING AT IN NOVEMBER.

  
lostnq8 wrote 
18m ago

What are your feelings Adminbill?

  
ADMINBILL wrote 
18m ago

I HOPE SPEED IT UP TO COVER THE FINANCIAL UNCERTAINTY

  
lostnq8 wrote 
16m ago

Admin, what do you think the future will bring?

  
ADMINBILL wrote 
16m ago

THE BRITS NOW DO NOT HAVE TO BAIL OUT ANY OTHER COUNTRY IN THE EU. WHO IS NEXT TO BAIL? I SAY FRANCE. THEY NEED TO TAKE BACK CONTROL OF THEIR BORDERS. EXITING THE EU ALLOWS THEM TO BECOME SOVEREIGN AGAIN

 
ADMINBILL wrote 
20m ago

IKO SENT ME A TEXT EARLIER. HE PLANS TO GET UP AT 3 EST TO WATCH EUROPE SLIDE INTO THE SEA.

  
KbUK wrote 
18m ago

I think we are in for some real trouble

  
ADMINBILL wrote 
19m ago

KBUK - WHAT YOU ARE SEEING WAS A SALVO FIRED ACROSS THE BOW OF THE PTB FROM THE CITIZENS IN THE AREAS OF THE UK THAT HAVE BEEN DEVASTATED BY THE DECISIONS MADE BY POLITICIANS THAT HAD DESTROYED ECONOMIES IN WALES AND OTHER BLUE COLOR STRONGHOLDS

  
ADMINBILL wrote 
20m ago

I HOPE TO SEE THE SAME THING HERE IN AREAS OF THIS COUNTRY THAT HAVE SEEN INDUSTRIES DESTROYED BY THE STROKE OF A PEN OR THE WHIM OF A BUREAUCRAT LOCATE A THOUSAND MILES AWAY

  
KbUK wrote 
19m ago

Who is going to invest in a country that doesn't know what it's doing?

  
ADMINBILL wrote 
19m ago

KBUK - YOU AND YOUR FELLOW COUNTRYMEN ARE CUT FROM THE STOCK OF FIGHTERS AND SURVIVORS. WHAT YOU NEED TO FIND IS A LEADER WITH THE METAL OF WINSTON CHURCHILL. NEVER SURRENDER AND NEVER GIVE UP.

  
ADMINBILL wrote 
18m ago

THIS IS YOUR 'BATTLE OF BRITAIN" SET IN 2016. YOU BRITS WILL WIN THIS TIME AS WELL.

 
gnosis wrote 
18m ago

Admin, how does this affect the RV/GCR?

  
ADMINBILL wrote 
18m ago

I HOPE IT PROVIDES THE SPARK THAT IGNITES THE FIRE.

  
Soupkettle wrote 
18m ago

Adminbill....should we sleep with our phones tonite so we don't miss your tweet?

  
ADMINBILL wrote 
18m ago

SOUP - GOOD QUESTION FOR WHICH I DO NOT HAVE A GOOD ANSWER FOR AS YET.

  
ADMINBILL wrote 
17m ago

NO, BUT MY PHONE WILL BE!!!

  

Ssmith

GURU HUNTER





Posts

: 20038

---

Join date

: 2012-04-10



IF THE SHOE FIT'S WEAR IT!

GypZ

VIP Member





Posts

: 1128

---

Join date

: 2015-05-13



PJammy wrote
56m ago
Anyone hear from UtahGirl today?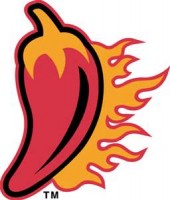 RaginCajun wrote
55m ago
PJAMMY- NO AND UTAHGIRL IS NOT GOING TO SHARE INTEL ANY LONGER

ADMINBILL wrote
44m ago
TODAY IS THE BEGINNING OF THE END OR IT IS A NEW BEGINNING. THE BREXIT VOTE WAS LARGELY SPLIT ON AGE WITH MILLENNIALS VOTING TO STAY AND THE OLDER GENERATION VOTING TO LEAVE. I KNOW WHAT THAT MEANS TO ME BUT WHAT DOES IT MEAN TO YOU AND WHAT MIGHT IT BE AN INDICATION WILL HAPPEN IN OUR UPCOMING ELECTIONS?

lostnq8 wrote
43m ago
I figured Utahgirl would be quieted.

Sunni Daze wrote
41m ago
LOST SHE WASN'T QUIETED WE ASKED HER AFTER RECOMMENDATIONS THAT SHE NOT POST OR GIVE INFORMATION. SHE PUTS HER JOB AT RISK AN UNTIL SHE HAS A DEPOSIT SLIP IN HAND IT ISN'T NECESSARY

Sunni Daze wrote
39m ago
LIKE I SAID BEFORE OUR SITE IS MONITORED SO FOR HER OWN SAFETY AND PROTECTION AND AFTER TALKING WITH HER IT WAS A MUTUAL AGREEMENT THAT'S IT SIMPLE AS THAT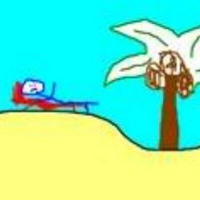 scotchie wrote
43m ago
Brexit has no bearing on the RV/GCR, imo. Would have been a good time to invest in a gold-backed currency, if there was one.
ADMINBILL wrote
19m ago
SCOTCHIE - I WILL RESPECTFULLY AGREE AND DISAGREE WITH YOUR ASSESSMENT THAT BREXIT HAS NOTHING TO WITH THE GCR. AS MENTION JUST A MOMENT AGO THERE IS AN OPPORTUNITY FOR A MASSIVE "RE-BALANCING OF CURRENCIES". AN EXCELLENT OPPORTUNITY FOR THIS WEEKEND WHEN EVERYTHING IS CLOSED.
ADMINBILL wrote
17m ago
I AM STILL WAITING TO HEAR FROM MY SOURCES OF INFO. THEY THEMSELVES HAVE BEEN PLACING CALLS THROUGH THE NIGHT.
meek92 wrote
17m ago
Admin it is my hope that the US elections will deliver the same equitable results in education.
ADMINBILL wrote
16m ago
MEEK - I CANNOT DISAGREE
ADMINBILL wrote
13m ago
BREXIT WAS A REFERENDUM ON POLITICIANS THAT THEY FEEL HAVE LIED AND DESTROYED THE SOVEREIGNTY OF THERE COUNTRIES AND OPENED THE FLOODGATES TO REFUGES WITH LITTLE OR NO RESPECT OF THEIR CULTURE. SOUND FAMILIAR?

lostnq8 wrote
15m ago
admin - bluwolf mentioned that the UK was in the RV basket and this grexit vote is doing the same thing

lostnq8 wrote
14m ago
to implement the revaluation
ADMINBILL wrote
8m ago
IN EUROPE THE MAJORITY OF RECENT REFUGES HAVE BEEN THOSE ESCAPING THE RAVAGES OF WAR. THE LEADERS PROMISED THERE WOULD BE NO PROBLEMS. WRONG. IN THE USA AND CANADA OUR REFUGEES ARE ECONOMIC REFUGEES TRYING FOR A BETTER LIFE. OUR LEADERS HAVE TOLD US THEY ARE ONLY DOING JOBS WE WON'T DO. REALLY?

lostnq8 wrote
8m ago
admin when i was in kuwait, they had doctors and high level peeps there pumping gas and doing other similar low level jobs as that paid more than it did in their own countries
ADMINBILL wrote
7m ago
THE PROBLEM WITH THAT SCENARIO IS THAT THOSE JOBS NO LONGER EXIST FOR THE MOST PART. THE AGRICULTURAL INDUSTRY HAS SHRUNK OR MOVED OVERSEAS. THE TEXTILE INDUSTRY HAS SHRUNK OR MOVED TO WHERE? ASIA AND CENTRAL AND SOUTH AMERICA. CONSTANT AND CONTINUAL LIES FROM BOTH SIDES OF THE POLITICAL AISLE.
ADMINBILL wrote
3m ago
THE VAST MAJORITY OF THOSE CROSSING OUR BORDERS ARE GOOD, HONEST AND DECENT PEOPLE. THE PROBLEM IS THEY ARE LARGELY UNEDUCATED AND DO NOT SPEAK ENGLISH. THAT COST THE TAX PAYER BILLIONS IN EDUCATIONAL PROGRAMS AND FINANCIAL SUPPORT PROGRAMS THAT WE CANNOT AFFORD. THE SAME ISSUES THAT FACED THE UK.
ADMINBILL wrote
2m ago
THIS WILL BE A VERY INTERESTING ELECTION
ADMINBILL wrote
24s ago
I MENTIONED EARLIER THAT THOSE VOTING FOR THE EU WERE THE MILLENNIALS WHILE THOSE VOTING AGAINST STAYING WERE OF THE OLDER GENERATION. MONEY GROWS ON TRESS VS. MONEY MUST BE EARNED. AGAIN - SOUND FAMILIAR?

Ssmith

GURU HUNTER





Posts

: 20038

---

Join date

: 2012-04-10



ADMINBILL wrote
6m ago
BY THE WAY WSOMN - IF YOU DO NOT AGREE WITH MY ASSESSMENT AT ANY TIME YOU ARE FREE TO CHIME IN. I HAVE BEEN AROUND THE BLOCK AND DO NOT GET OFFENDED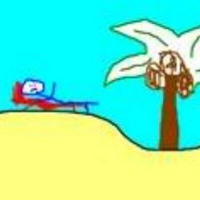 scotchie wrote
14m ago
We are a country of immigrants.
ADMINBILL wrote
12m ago
SOTCHIE - EVERY COUNTRY IN THE WORLD IS A COUNTRY OF IMMIGRANTS - IT IS THE ASSIMILATION INTO THE GENERAL POPULATION THAT MATTERS

Ssmith

GURU HUNTER





Posts

: 20038

---

Join date

: 2012-04-10



Worthless drivel from clueless people.
*****************
Trust but Verify --- R Reagan

"Rejoice always, pray without ceasing, in everything give thanks; for this is the will of God in Christ Jesus for you."1 Thessalonians 5:14–18 

Kevind53

Super Moderator





Posts

: 27217

---

Join date

: 2011-08-09


Age

: 20


Location

: Umm right here!




---
Permissions in this forum:
You
cannot
reply to topics in this forum