Key Words
Adam Montana, AdminBill, Benjamin Fulford, Currency Exchange, David Schmidt, Dinar, Dinar Guru, Dinar Recaps, Dinar Rv, Dinar Scam, Dr Clarke, Frank26, Gary Larrabee,
Gurus, Guru Hunters, JerzyBabkowski
, Kaperoni, Kenny, Monetary Reform, Mnt Goat, My Ladies, Okie, Poppy, RamblerNash, Ray Renfrow, Redenomination, Revaluation, Ssmith, TNTBS, Tnt Tony, WING IT, We Are The People, Willis Clark, WSOMN, Yosef, Zap

[2016.06.22 21:40 Pacific time] APPOINTMENTS BEING SET SO FAR I BELIEVE WILL BE FUNDED BY SKR'S WHICH SHOW ACTUAL BANK BALANCE BUT NO ACCESS. AFTER DISCUSSING THIS WITH SEVERAL TOP PEOPLE IT IS THE ONLY THING THAT MAKES SENSE FOR ANY GROUP AT THIS POINT. FUNDS WILL NOT BE MADE AVAILABLE UNTIL RV IS MADE PUBLIC AND 800 NUMBERS RELEASED.
MY INFORMATION HAS SAID THAT THE ADMIRAL PP PACKAGES HAVE BEEN FUNDED. HOWEVER, THEY SUPERSEDE ALL OTHER TRANSACTIONS BECAUSE THIS WAS THE ONLY REAL GOAL OF THE ADMIRAL AGREEMENT. THE PUBLIC RV IS A MERE SPEC IN THE SCHEME OF THINGS. THIS IS MY OPINION.
THE AMOUNT OF INFORMATION COMING IN TODAY HAS BEEN A FLOOD. LET'S SEE WHERE IT TAKES US.
THERE IS NO MONEY CASH AT THIS MOMENT TO BACK THE SKR
JustLivinaDream wrote: Do you think the banks are waiting to see what the Brits will do with the Europe vote?!
YES
Gunboat wrote: What vote would it take to push the banks in our favor?
IMO A NO STAY VOTE
utahgirl wrote
45m ago
HEY TAV, WAS JUST LURKING AND WATCHING BEFORE HEADING TO WORK...NOT MUCH TO REPORT AS OF TODAY FROM A TRAINING ASPECT. BUT WILL BE SHARING AS I GET NEW INFO...
lostnq8 wrote
44m ago
utah - are you looking at deeners dongs rial or anything specific or just general exchange training
utahgirl wrote
43m ago
WELL DONG HAS ALWAYS BEEN A TRADABLE CURRENCY AND SO HAS THE RUPHIAL...HAVE NOT BEEN A POSITION TO ASK ABOUT THE OTHERS AS OF YET
KbUK wrote
43m ago
Utah ..just a quick yes/no question plz ...... do you think your current position is relevant to the 'you know what'??
utahgirl wrote
42m ago
KBUK...NOT SURE, BUT TIMING DOES MAKE ME WONDER
Voslos wrote
42m ago
didn't our so called Dr. say earlier this year that the Dong would revalue?? he is all dis-information
utahgirl wrote
41m ago
WELL THE DONG I ASSUME COULD GO UP IN VALUE...BUT IT HAS BEEN CONSIDERED AN EXOTIC CURRENCY AS HAVE THE OTHERS. i KNOW THAT OUR DINAR IS STILL LISTED IN THE CURRENCY BOOK THE BANKS USE TO VERIFY CURRENCIES..SO THAT IS SOMETHING
KbUK wrote
39m ago
No sign of the zim I guess?
utahgirl wrote
39m ago
YOU KNOW, THAT IS ONE I HAVE NEVER EVEN LOOKED UP! HAHAHA, IF I HAVE TIME TODAY I WILL CHECK AND SEE IF IT IS IN THE BOOK
utahgirl wrote
37m ago
WELL DARLINS! NEED TO HEAD OUT TO THE BANK...YOU ALL HAVE A WONDERFUL DAY! i WILL CHECK IN IF I SEE SOMETHING SUPER AMAZING!!! HUGS TO ALL!!!
''

ADMINBILL wrote
17m ago
KLS AND OTHERS - SORRY FOR THE CONFUSION - WHAT I WAS TOLD RELATED TO THOSE WHO HAVE EXCHANGED OR ARE EXCHANGING RIGHT NOW. THEY ARE THOSE WITH THE CURRENCY QUANTITIES THAT TEND TO WHAT THE BANK TO GET THEM COMPLETED FIRST LARGELY DUE THE AMOUNTS AND TYPES OF CURRENCY THEY HOLD. THEY ARE HONING THEIR SKILLS BEFORE REACHING OUT TO US.
ADMINBILL wrote
16m ago
I WAS TOLD LAST NIGHT THAT THEY EXPECT OUR APPOINTMENTS TO LAST UP TO TWO HOURS LONG. THEY WILL BE INTENSE WITH MUCH GOING ON IN A SHORT PERIOD OF TIME.
ADMINBILL wrote
14m ago
I WAS AWARE OF ONE GENTLEMEN WHO WENT THROUGH EARLIER THIS YEAR. HE HAD ENOUGH CURRENCY AND OTHER REDEEMABLE'S THAT IT REQUIRED ALMOST TWO DAYS.
ADMINBILL wrote
10m ago
THIS HAS NEVER BEEN DONE BEFORE SO IT IS A WORK IN PROGRESS THAT, EVEN THOUGH IMO, WE HAVE FAR LESS CURRENCY COMBINED THAT THE PEOPLE BEING PROCESSED, WE ARE SIGNIFICANTLY LESS EDUCATED (FINANCIALLY) THAN THOSE GOING THROUGH NOW. NOT TO MENTION THERE WILL BE SOME PROBLEM PEOPLE THAT WILL BE VERY DEMANDING I'M SURE.
ADMINBILL wrote
8m ago
IT IS MY UNDERSTANDING THAT NO OTHER HAS AVAILABLE CASH FROM AN EXCHANGE AT THIS POINT. UNTIL THE 800 NUMBERS ARE RELEASED THOSE THAT HAVE EXCHANGED ARE AS "BROKE" AS WE ARE.
ADMINBILL wrote
7m ago
IT IS MY UNDERSTANDING THAT NO ONE HAS AVAILABLE CASH FROM AN EXCHANGE AT THIS POINT. UNTIL THE 800 NUMBERS ARE RELEASED THOSE THAT HAVE EXCHANGED ARE AS "BROKE" AS WE ARE.
ADMINBILL wrote
4m ago
I BELIEVE THE BREXIT IS A MAJOR PLAYER IN THE "WHEN". I WAS TOLD LAST NIGHT THAT ALL CENTRAL BANK HEADS ARE MEETING IN EUROPE TO MONITOR THE RESULTS WITH THE NOTION OF SPINNING THE TRANSITION OF A REVISED FINANCIAL SYSTEM WITH WHATEVER THE RESULTS ARE TO COVER THE GCR. PERFECT TMING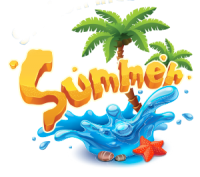 Splash wrote
5m ago
Thank you Admin. In your opinion, Does these Bank "Stress Tests" being held this week in US and EU appear to be an audit prior to the release of funds?
ADMINBILL wrote
3m ago
SPLASH - I BELIEVE IT TO BE TIED TO THE BREXIT
DONZI wrote
8m ago
some people in these chat rooms have as much or more than some people exchanging now and no one knows the amount that they have-more importantly the zim-never tracked
ADMINBILL wrote
1m ago
DONZI - THERE ARE SOME THAT HAVE TRILLIONS IN THE DENOMS THE HOLD THAT WEL CONVERT TO STAGGERING AMOUNT.S BUT REMEMBER THAT THE FOUNDATION OF THE INITIAL ADMIRAL AGREEMENT IS HUMANITARIAN IN NATURE SO THE AMOUNT IS INCREDIBLY IMPORTANT TO GET THOSE PROJECTS GOING. AND REMEMBER THE PROSPERITY PACKAGES? I WAS TOLD ONCE AGAIN THAT THEY HAVE BEEN FUNDED WITH ACTUAL CASH, NOT SKR'S

lostnq8 wrote
2m ago
admin - read your post from last night on recaps concerning SKR's - should we assume that when this does pop that SKRs are just for the pre RV special groups
ADMINBILL wrote
33s ago
LOSTNQ YOU ARE CORRECT IN YOUR ASSUMPTIION FROM WHAT I HAVE BEEN TOLD
ADMINBILL wrote
moments ago
YES IT CAN BE SHARED.
Well I see we are returning to the"Work in progress" theme. Never waste a good excuse, just recycle it, and that's one of the better ones.
*****************
Trust but Verify --- R Reagan

"Rejoice always, pray without ceasing, in everything give thanks; for this is the will of God in Christ Jesus for you."1 Thessalonians 5:14–18 
Super Moderator





Posts

: 27055

---

Join date

: 2011-08-09


Age

: 19


Location

: Umm right here!



ADMINBILL wrote
7m ago
ALTHOUGH I LOVE WORKING AT THE RACK I WOULD REALLY LIKE TO LET SOME ONE ELSE HAVE THE OPPORTUNITY TO WORK FOR A GREAT NORDSTROM COMPANY. I VOTE FOR A WEEKEND RV.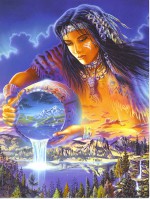 tbabe67 wrote
3m ago
Just to let everyone know I am doing well and still with my baby roadrunner ~ and to set the record straight someone came in yesterday and posted that i left with someone named Inky? when someone asked what happened to me? this person i contacted and they appologized and said it was said as a joke. So people don't believe all that you hear or see out there.

ADMINBILL wrote
1m ago
IF ANYONE HAS RAYREN98 PERSSONAL TELEPHONE NUMBER PLEASE PM ME. WE WERE SUPPOSED TO TALK MONDAY BUT IT DID NOT WORK OUT. HE HAS MY NUMBER BUT I DO NOT HAVE HIS.
FROM TNT CHAT

yada wrote 
22s ago
lol,,,,,that is like Obama Calling Putin for advice
 
betmar wrote 
4m ago
RayRen98- can you give ADMINBILL a phone call from WSOMN-he lost your #
 
tagteam wrote 
4m ago
    
 

tishwash wrote 
12m ago
gwinston I pm'd you
 
warriorprincess wrote 
15m ago
Been in 6.5 yrs! Feels like 10!!! I'm 49yo & would LOVER to see it b4 my 50th which is in late October! I'm prayerful!!!!
 
yada wrote 
16m ago
Red,,your dinar may be just a handful but your much better off than those didint invest or sold their currency,,,,
 
pa65000 wrote 
18m ago
Twins try ministry@the big call.net
 

Swampy Jack wrote 
20m ago
Bye Beautiful peeps... time for lunch and a nap !! :wave:
 
SusieQ2 wrote 
26m ago
BioCell is Frank's.
*****************
Leadership is a potent combination of strategy and character. But if you must be without one, be without the strategy. - 
Norman Schwarzkopf, Jr.
GURU HUNTER





Posts

: 1482

---

Join date

: 2015-01-13


Age

: 44


Location

: Texas



ADMINBILL wrote
4m ago
WHEN DISCUSSING THE POLICIES AND PROGRAMS OF A POLITICIAN ALWAYS LOOK TO HIS OR HERS PUPPET MASTER FOR THE WHY.
ADMINBILL wrote
3m ago
OKAY. ENOUGH ON US POLITICS LET'S KEEP AN EYE ON BREXIT
Grandma wrote
3m ago
AdminBill so where exactly are we in all of this as of today????????????????????
ADMINBILL wrote
1m ago
GRANDMA - BREXIT IS IMPORTANT IMO WITH THIS WEEKEND AS A POSSIBLE PERFECT STORM IN RESPONSE TO BREXIT. BUT WE HAVE HAD PERFECT STORMS IN THE PAST HAVEN'T WE?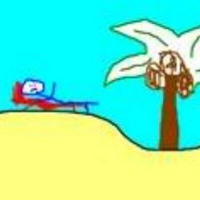 scotchie wrote
1m ago
BREXIT is just a distraction, imo. Last week it was gold-backed yuan. Next week will be what? We are talking about a simple currency exchange, imo
ADMINBILL wrote
40s ago
HELLO SCOTCHIE - YOUR INPUT IS ALWAYS WELCOME - WHAT ARE YOU SEEING?
ADMINBILL wrote
moments ago
I HAVE BEEN TOLD BY MANY WELL PLACED SOURCES THAT IRAQ HAS COMPLETED THEIR RESPONSIBILITIES. THE FINAL STEP WAS THE APPROVAL OF THE 1.5 TRILLION LOAN TO IRAQ BY THE IMF WHICH, IT IS MY UNDERSTANDING, REQUIRES THE RV OF THE DINAR.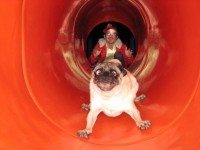 gretah wrote
1m ago
AdminBill - do any of your sources say that the Iraqi MasterCard is being used internationally (outside Iraq) with a value above $3usd?
   
dinardiva wrote
2m ago
Iraq is just a puppet//scapegoat dragging things out as directed by ptb IMO iraq is sitting waiting for the the rv word to move forward
ADMINBILL wrote
3m ago
INTERNAL ISSUES ASIDE (WHICH WE HAVE OUR SHARE OF) IRAQ IS READY.
ADMINBILL wrote
29s ago
MY CONTACTS DO SAY THIS WEEKEND IS PERFECTLY TIMED FOR THE RELEASE. THE 30TH IS NOT THAT FAR OFF.
 
ADMINBILL wrote
1m ago
I HAVE NOT RECEIVED INFO ABOUT THE MASTER CARD. RAYREN98 SEEMS CONFIDENT IN HIS INFO SO I WILL NOT REFUTE IT.
kingdom warrior76 wrote
35s ago
Do we have any links showing that loan truly was approved AdminBill? Thanks!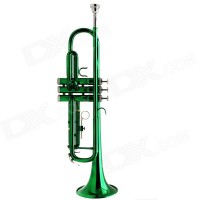 Herb wrote
3m ago
do we have any proof that the world was made and evolved?
ADMINBILL wrote
2m ago
HERB - I LOVE SEEING YOU IN THE ROOM. KEEPS US GROUNDED
Iko Ward



Newbie


Status: Offline
Posts: 4
Date: 43m ago  

---




So my WF WM got back last night and basically said I know more than they do. As Tony used to say, "Who does that make sense to?" It got me thinking. Does ANYONE in Dinarland have actual one on one contact with a member of Wells Fargo who is part of their Exchange Division? Not a "good friend who knows a guy" not a VP (like I have) who talks to a guy who is in the exchange unit but an honest one to one relationship? DIRECT COMMUNICATION. Please respond.

ADMINBILL wrote
8m ago
I AM IN DAILY COMMUNICATION WITH IKO. WE DISCUSSED THIS VIA PHONE AND TEXTS. WHAT IKO IS NOT YOU PERSONAL INFORMATION BUT INFORMATION FROM A CHASE OR WF BANKER THAT MAY BE ON PAR INFORMATIONALLY WITH US OR AT LEAST CLOSE. HE IS NOT ASKING FOR YOUR PERSONAL INFORMATION. WE ARE TRYING TO MINE THE FIELD AS THEY SAY.
ADMINBILL wrote
6m ago
I AM IN DAILY COMMUNICATION WITH IKO. WE DISCUSSED THIS VIA PHONE AND TEXTS. IKO IS NOT ASKING FOR YOUR PERSONAL INFORMATION BUT INFORMATION FROM A CHASE OR WF BANKER THAT MAY BE ON PAR INFORMATIONALLY WITH US OR AT LEAST CLOSE. HE IS NOT ASKING FOR YOUR PERSONAL INFORMATION. WE ARE TRYING TO MINE THE FIELD AS THEY SAY.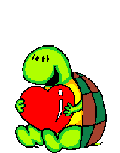 TurtleIsland1 wrote
31m ago
It would be nice if we took the man off the pedestal that is serving federal time and quit quoting him, once and for all. You guys sound like programmed robots who quote him all the time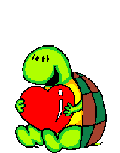 TurtleIsland1 wrote
29m ago
I grant ya, there are many political prisoners that should not be there . It is time to say goodby to TNTTONYQUOTES. We are on our own and have turned the page...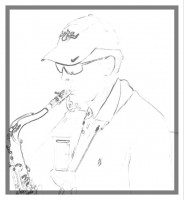 Turkeyhtr wrote
24m ago
turtle, what he is in jail for has nothing to do with the dinar investment. Tony seemed like a good guy, and the only "guru" in dinarland who gave his real name and we knew where he lived. Not just a "nickname" on a chatroom board!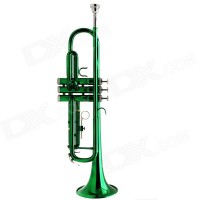 Herb wrote
10m ago
tony is in jail for being a conman at one time let it go at that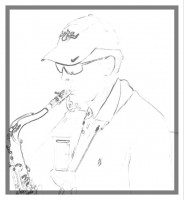 Turkeyhtr wrote
4m ago
herb, that may or may not be so, none of us know the real story and not relational at present.
Herb wrote
3m ago
Turkey would you kike to come to kansas and talk to some who were taken? I do know..
TurtleIsland1 wrote
3m ago
Oh geez, give it up. Anyone who can read knows exactly what went on.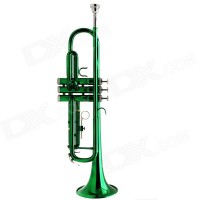 Herb wrote
2m ago
Turttle with all dur respect the people who gave up their retiement to them would argur ...I am done....
Pj wrote
1m ago
Wow whatever Tony did or didn't do, HE will answer for and is answering for. Forgiveness is what helps everyone keep moving forward. JMO I am more interested in this RV happening, and a bit disappointed when I hear IKO doesn't really have inside contacts. Yikes.
Pj wrote
moments ago
When you're on a CC saying sources said, it's a bit concerning to then see one come on looking for direct WF/Chase folks. Maybe the ones he was referencing were heavy enough, then please spare the conviction because now it looks unclear.

Osmosis wrote
moments ago
Pj - he has mentioned having Chase contacts numerous times - wonder why there is a void now?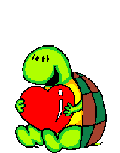 TurtleIsland1 wrote
15s ago
No offense is intended to you, the room, the wsomn peeps, etc, Herb I get it, loud and clear.. I was saying what I did to clarify that putting one on a pedestal by even quoting him on a daily basis is freaky..
ADMINBILL wrote
27m ago
RAGIN - AGGIEDAD77 IS SAYING EXACTLY WHAT I SAID 2 DAYS AGO.
ADMINBILL wrote
24m ago
Aggiedad77: Oh the volcano erupts and blows the top of the mountain off.....IMF loans paving way here it seems for Iraqi inclusion with international standards..(see article below)
Sunni Daze wrote
20m ago
I ERASED IKOS COMMENTS AND I DON'T BELIEVE THAT WE SHOULD BE TALKING ABOUT UTAH AND INFO THAT SHE HAS YOU GUYS THIS STUFF GOES TO RECAPS AND WHEN IT HAS IT HAS TRAVELED THE GLOBE
Sunni Daze wrote
19m ago
I DON'T THINK THAT WE SHOULD BE PUTTING UTAH OUT THERE
Sunni Daze wrote
19m ago
IT FRUSTRATES ME YOU THINK THIS IS A PRIVATE CHAT ROOM IT IS NOT IT IS MONITORED AND TRAVELS BE CAREFUL WHAT YOU SAY
Sunni Daze wrote
18m ago
I PERSONALLY KNOW WF PEOPLE BUT I AM NOT SHARING THAT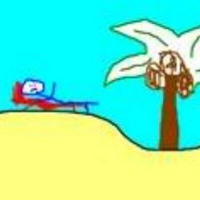 scotchie wrote
12m ago
ADMINBILL wrote: WE HAVE TWO INCREDIBLY GOOD RV/CGR WINDOWS OF OPPORTUNITY COMING UP. THIS WEEKENDS BREXIT WEEKEND AND NEXT WEEKENDS 4TH OF JULY WEEKEND. I LIKE A GOOD COVER UP SO THIS WEEKEND IS MY FAVORITE
Bwa-HAHAHAHA!!!  Anyone with functioning brain cells knows Tony is a repeat offender who is serving a SECOND sentence for fraud. But yeah, he had super-secret inside contacts across the globe sharing detailed info about the RV which was imminent for 3+ years.  He used his one phone call to contact elites at Bilderberg meetings, to get them to push the button so he can have a cigar party in Vegas with all of the billionaires at TNT...

As far as Iko - I called that fraud out years ago on TNT - he's a man with no country, a fake with no home, searching for a chat room that will sop up his pretend inside intel and shower him with accolades. Now he admits he has NO contacts, no sources providing him insider info.

Truth always finds the light, and these forked-tongue prevaricating gurus will all reap what they have sown.
GURU HUNTER





Posts

: 1898

---

Join date

: 2015-08-13




---
Permissions in this forum:
You
can
reply to topics in this forum