marykenny1 wrote
16m ago
I think TNT Ray has gotten rude today he tweets No New Intel, Deal with it whats up with that we are paying him to have a call
marykenny1 wrote
15m ago
I been with tnt tony for 6 years
LOSTNQ8 wrote
14m ago
is it frustration or isnt he getting enough peeps to go to his seminars
SnowBunny wrote
14m ago
Mary Jenny. People have been complaining and he responded. Just like you are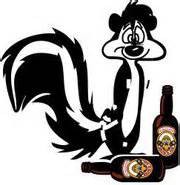 Skunkworks wrote
13m ago
I wonder how many people have gone into more debt going to the seminars in addition to the cost of lodging and travel expenses. pathetic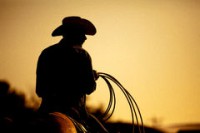 cowpoke wrote
11m ago
Lost I imagine the market for the seminars coming from a fixed pool of prospects has diminished significantly
LOSTNQ8 wrote
9m ago
cowpoke and that pool has been drained significantly in the last year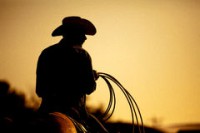 cowpoke wrote
moments ago
Skunk thanks. I didn't know that.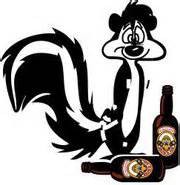 Skunkworks wrote
52s ago
I'm no leagal eagle that's for sure but I don't know what's going on.
Letitride wrote
37s ago
Some of you come here trashing Ray yet on a daily basis you are over in his chat room.........why? Why can't everyone just stop judging and realize that everyone providing us with information is doing so of themselves. I'm not going to attempt to defend any of them. Just ask - why judge others.
Skunkworks wrote
moments ago
don't haver to judge..... it's already been done.
Letitride wrote
moments ago
Skunk - it would leave one to believe that there is more to it - more out there that is not available for public view.
Skunkworks wrote
1m ago
Like I said.. I don't understand it all. But it sure makes me scratch my head.
Letitride wrote
moments ago
Skunk - you don't have to judge - exactly - he's had his day in court - it's not up to you, me or the man selling pickles on the corner.
BadScott54 wrote
1m ago
Was the date not noticed that it was March 9, 2009. I am sure this has been settled by now and if there were long standing repercussions it would have surfaced by now because i am sure he has to report his business to the IRS yearly and would have been discovered if he were in violation.
Skunkworks wrote
1m ago
I said I didn't judge...get off my back.
TRINITY wrote
37s ago
EVERYTHING WE'VE SEEN COME BACK TO WHAT GERRY SAID...TRUST YOUR INSTINCTS. DO YOUR HOMEWORK.
Letitride wrote
13s ago
Not trying to attack you.......just making a statement - you continued on with the comments - I was only responding to you. Consider that I'm moving on from the topic.

Ssmith

GURU HUNTER





Posts

: 20038

---

Join date

: 2012-04-10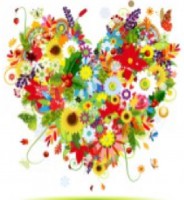 COLORADOGURL wrote
29m ago
WE WANT TO GO NOW, SOME W BILLS ON HERE, SOME ARE HOMELESS ON HERE... WE JUST HAVE TO BE SOO PATIENT W EACH OTHER... EVERYONE IS SAYING "WE GO NOW!!"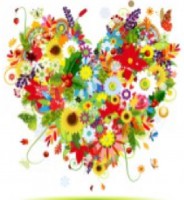 COLORADOGURL wrote
27m ago
I HAVE BLOOMBERG ON... HAS A TIME CLOCK ON THE SCREEN COMING AND GOING W THE FED ANNOUNCEMENT....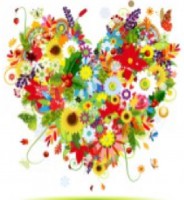 COLORADOGURL wrote
26m ago
YES...BUT IT'S JUST ABOUT INTEREST RATES, DON'T GET EXCITED.....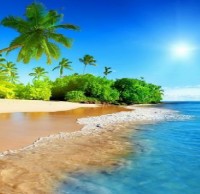 DonnaC wrote
59m ago
I hate to ask this but did Ink's post from this morning get posted somewhere? I did look in the forum.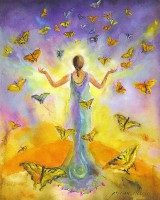 LIFE IS ART wrote
1h ago
˜'~ DONNA, HE CAME IN, BUT REALLY DIDN'T LEAVE ANY NEWS...SAID HE'D BE BACK LATER TODAY. IF HE DOES LEAVE NEWS, I'LL POST IT IN THE FORUM, UNDER OTHER INTEL PROVIDERS.

Ssmith

GURU HUNTER





Posts

: 20038

---

Join date

: 2012-04-10



MALLY wrote
8m ago
GOOD AFTERNOON, BEP!! WONDERFUL PRAYER SERVICE LAST NIGHT!! THANK YOU
Blackeyepea wrote
7m ago
Don't worry about Abadis promises. Mean nothing especially in the media
Blackeyepea wrote
7m ago
Neither will the IMF..it's very hard to draw Intel from what you read.
Blackeyepea wrote
6m ago
Nearly impossible to see behind the scenes by reading iraq or ImF articles.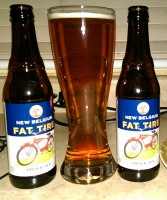 starbucksrules wrote
7m ago
**BEP** There are Articles Today....that the Yuan DE-Valued Today!!! May I ask....what does THIS Mean for us???.......
Blackeyepea wrote
5m ago
Star how can thr yuan devalue when the yuan supposedly went gold backed yesterday? You see the confusion?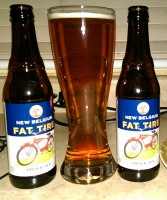 starbucksrules wrote
5m ago
BEP: I DO see the confusion! So is it SMOKE?? Or.....is their REALLY a Problem with the Yuan now??....
Blackeyepea wrote
4m ago
No problem with the yuan star. Not at all. Problem with the dollar though.
Blackeyepea wrote
2m ago
Good people don't believe everything you read. Discernment is key in this season.
Blackeyepea wrote
48s ago
Many things coming from many different directions.
Dr Mark wrote
15s ago
No one knows the dates of what we are looking for. Gerry was correct in his tweet. And, I DO NOT have any sources of Intel. I just read a lot and connect the dots. Could be anytime...who knows. It's just a lot "worldwide" is going to occur from a macroeconomic perspective in the next month or so. That's all
Blackeyepea wrote
moments ago
Anybody read Dave Schmidt's latest diatribe? Geez!!
Blackeyepea wrote
10s ago
Do you know thr riots dinarland would have if they exchanged just some groups and the rest of us left with cut of zeroes and a few cents..come on Dave!!


Ssmith

GURU HUNTER





Posts

: 20038

---

Join date

: 2012-04-10




Doc1 wrote
13m ago
BEP, do you still think we are tracking ok?? Thanks

Blackeyepea wrote
14m ago
Doc1 yes. The world is not.lending itself to US games.

Blackeyepea wrote
12m ago
I'll say this too. If the upper echelon of our politicians and admin really wanted the best for America..this would have BEEN DONE. Legacy? Yeah right!!

starbucksrules wrote
12m ago
MODS....FAMILY.....OR BEP......What did INK have to say Today?? Please?........

Judi wrote
11m ago
Hey Bep Do you have any facts of what is really going on?

Blackeyepea wrote
10m ago
Judi..nope..nothing. last Intel I got was 2weeks ago which was intimated this should have went that week.

Blackeyepea wrote
10m ago
So between The Republic, Reno, Iraq, China, Etc..confusion.abounds.

Judi wrote
10m ago
Thanks Bep Seems like everyone is in the dark in one way or another. Sounds like a long wait coming

Blackeyepea wrote
10m ago
Idk about the.long.wait Judi. The thing is we can't wait much longer at all.

THANK YOU, TAXMOM!!

TAXMOM wrote
10m ago
STARBUCKLES, HE (INK) CAME IN ENOUGH TO SAY GOOD MORNING. THAT WAS ABOUT IT.

Blackeyepea wrote
7m ago
I'm just believe for Manifestation speedily.


Ssmith

GURU HUNTER





Posts

: 20038

---

Join date

: 2012-04-10




These guys remind me of granola, lots of flakes and nuts.

*****************

Trust but Verify --- R Reagan

"Rejoice always, pray without ceasing, in everything give thanks; for this is the will of God in Christ Jesus for you."1 Thessalonians 5:14–18 

     


Kevind53

Super Moderator





Posts

: 27217

---

Join date

: 2011-08-09


Age

: 20


Location

: Umm right here!




---

Permissions in this forum:

You cannot reply to topics in this forum


Who is online?

In total there are

106

users online :: 1 Registered, 0 Hidden and 105 Guests :: 2 Bots

Mondo531

Most users ever online was

2065

on Mon Apr 09, 2012 5:34 pm