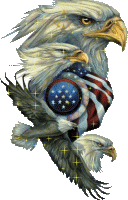 RAB wrote
34m ago
Just wondering out loud, do you think Yosef and Tank are Mr. Renfrow's intel providers?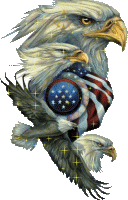 RAB wrote
34m ago
Nah, that couldn't be ... they don't shut up and he says nothing.
Dale444 wrote
32m ago
RAB...just could be the case...total insanity
Dale444 wrote
32m ago
Have you noticed the more these guru's claim a spirtual connection to a higher authoridty, the more idiotic their intel seems to be?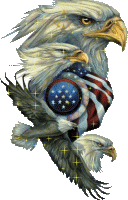 RAB wrote
31m ago
Dale: I understand that space travel and interaction with aliens will have that effect.
Angel wrote
26m ago
RAB...maybe tank used to give Tony Tnt intel back in the day.

nwmontana wrote
4m ago
Dogs are sniffing out hidden electronics on peeps trying to exchange...according to TANK, as he has Sources in the redemption centers, so, leave all devices at home

Ssmith

GURU HUNTER





Posts

: 20038

---

Join date

: 2012-04-10



Pj wrote
1h ago
The sharing/caring went out the door when so many drifted from the common denominator Currency Reinstatement/Revaluation. It became the Im gonna one up you, hype hype so many got tired of trying to meet every demand and booked! So what's left may be real, or just what's left but discernment is really the key. If all the sites go down today, know your plan for your and yours!
Pj wrote
1h ago
Sometimes it feels like if you follow TNT you have to agree with all of Rayren's noise, GM same, so on and so on. At this point in time we are all waiting, not one has gotten it right or their sources because its a fluid situation and can change on a dime. So use this as social media and pray for a change.
Pj wrote
1h ago
I am all lessoned out! Know about trusts, check. How to dress for success, Check know what to ask and how to ask, Check. How to compose self when see all the 0's check. So what's left to discuss? I don't even care about rate anymore because it's all a blessing. Ok back to having fun, sorry had to say it.

lostnq8 wrote
58m ago
Where is Adminbill?

Ssmith

GURU HUNTER





Posts

: 20038

---

Join date

: 2012-04-10




---
Permissions in this forum:
You
cannot
reply to topics in this forum