How do I know this? 

lileagle from TNT will explain:
 Take it a step at a time.  For instance, August is the 8th month.  The day 26 when adding the two numbers together is  2 + 6 = 8.  Finally when you take the year 2015, add 2 + 0 + 1 + 5 = 8.  Thus 888.  The middle east and Asian countries are probably more into numbers or numberology than most other countries, in my humble opinion.  
IF someone really wanted to, they could probably do something like above for every day of the year.  For those that are more into numbers and their meaning than myself, "
Eight is seen by Esotericism as a symbol of a resurrection to a higher consciousness. It is seen to represent the eternal spiral motions of a cycle. The cyclic function of the figure 8 can represent a cycle of success and failure indicating an organizational power.Since eight is the double of four (earth) it implies intense involvement with material matters, such as commerce, industry, and making money. Eight symbolizes earthly power and success in the things of the world.Character traits: Eights are ambitious for success, money, status and power. They may see big success or large failure. Individuals may be busy with worldly affairs and interested in seeing their dreams and desires materialized in the physical world. Their constant attempts to achieve success in these matters may lead them to avoid responsibility for their private lives.Negative tendencies: Eights demand recognition and can be seen as selfish in their chase for material wealth. They are often seen as thoughtless and self-centered
."
 You can find this quote at 
http://numerologycalculator.org/numerology-meanings-chart.html

Ssmith

GURU HUNTER





Posts

: 20038

---

Join date

: 2012-04-10



Hey it makes every bit as much sense as the things they have been saying for years, probably even more so than some of the idiotic nonsense I have heard them say!

dwm007

VIP Member





Posts

: 828

---

Join date

: 2015-08-05



True, except they have called it according to Chinese and about every other numerology man has ever cooked up before. One thing they never seem to stop and consider though, IF they were to use numerology, don't you think they would use their own and not the Gregorian calendar? According to the Hijri (Islamic) calendar is 13 Thw al-Qi`dah 1436 A.H. with Thw al-Qi`dah being the 11th month, so them it would be 11/13/1436 ... or more correctly, since the Arabic, and in fact most of the world, places the date first, 13/11/1436
*****************
Trust but Verify --- R Reagan

"Rejoice always, pray without ceasing, in everything give thanks; for this is the will of God in Christ Jesus for you."1 Thessalonians 5:14–18 

Kevind53

Super Moderator





Posts

: 27217

---

Join date

: 2011-08-09


Age

: 20


Location

: Umm right here!





Hey TNT Members...3 is the magic number!
*****************

RamblerNash

GURU HUNTER





Posts

: 17734

---

Join date

: 2015-02-19



Here's how to do it.  Write number "3" and transpose another number "3" beside it and you will have number "8".  See how easy that is?

Ssmith

GURU HUNTER





Posts

: 20038

---

Join date

: 2012-04-10





Turn the infinity symbol up and you have the number 8 too!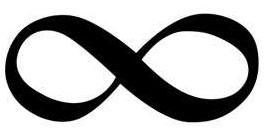 *****************

RamblerNash

GURU HUNTER





Posts

: 17734

---

Join date

: 2015-02-19




---
Permissions in this forum:
You
cannot
reply to topics in this forum