Awarded by Feed Spot Blog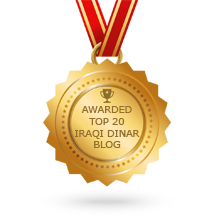 Key Words
Adam Montana, AdminBill, Benjamin Fulford, Currency Exchange, David Schmidt, Dinar, Dinar Guru, Dinar Recaps, Dinar Rv, Dinar Scam, Dr Clarke, Frank26, Gary Larrabee,
Gurus, Guru Hunters, JerzyBabkowski
, Kaperoni, Kenny, Monetary Reform, Mnt Goat, My Ladies, Okie, Poppy, RamblerNash, Ray Renfrow, Redenomination, Revaluation, Ssmith, TNTBS, Tnt Tony, WING IT, We Are The People, Willis Clark, WSOMN, Yosef, Zap
| | |
| --- | --- |
| Why Central Banks Need To Increase Gold Reserves | |

Author
Message
lexie
Elite Member





Posts

: 1812

---

Join date

: 2011-06-24



Subject: Why Central Banks Need To Increase Gold Reserves Sun Jan 08, 2012 3:00 pm

---

1/8/2012

Why Central Banks Need To Increase Gold Reserves

Central banks around the globe are increasing their gold reserves with the passing of each day. Before 2009 central banks were net sellers of gold with china, India and other nations as net buyers. Some are explicitly doing it while others are implicit. The reasons are political as well as financial. Just remember that central banks invest only for the long term, say five years or more. Hence they look at the long term perspective and make investment decisions which will strengthen their nation's finances. Net gold purchases by central banks exceeded 148 tons in third-quarter 2011- their highest ever, according to the London-based World Gold Council (WGC). The WGC said it expects growth in central bank gold demand to continue into 2012. The total central banking purchases amounted to 348.70 tonnes in the first three quarters of 2011- a whopping rise of 270% compared to the first three quarters of 2010.

FINANCIAL REASONS

Central banks as well as investors have lost their faith in currency markets after the turmoil in the USA in 2008 and Europe in 2011. The USA and some of the European countries have a huge trade deficit and are bound to grow at a very slow rate. The USA has a debt of nearly $15 trillion and a current account deficit of over $110 billion. Near zero interest rates have so far been ineffective. Even flooding the markets with free money by the Federal Reserve, the Bank of England and the European central bank has failed. The Federal Reserve has said in 2011 it will protect large US corporations from failing in the future. In 2008 they conceptualized the concept of "too big to fail" for USA banks and financial corporations. Europe, USA and the UK, all the champions of capitalism and capitalism based democracy, are resorting to protectionism in some form or the other.


When any concern (banks or anyone) knows that it will be rescued by their government in the event it nears bankruptcy, their managers, CEO, CFO and other executives working there, will take unlimited risk fearlessly. This is the message sent by the Federal Reserve as well as European central banks (among other nations) to entrepreneurs of their nations. Take as much risk as you can if you can succeed in higher short term growth and employment, as in case of a bust we are there to protect you. This has not gone down well with emerging markets and other countries where there is a call to open their economy while protectionism is being followed by the callers.


The actual value of countries with huge foreign exchange reserves in US dollars and euros is on the decline. Central banks have to find ways and means of reducing the long term purchasing power of their US dollar reserves and euro reserves and all currency reserves. Gold is one of the means. The other example which was seen in the last week of 2011 is a pact between China and Japan to allow their companies to hedge or settle their net receivables/payables in Chinese reminibi and Japanese yen is a step towards this diversification. Bilateral settlement of currencies among nations is a theme which will catch up over the coming years. Every nation now wants to reduce their dependence on US dollars, Euros and other major currencies for their trade.

POLITICAL REASONS

Security and peace is the base for trade among nations. Nations accepted the US dollar as the global medium of trade due to its arms and technology. The USA is still one of the biggest arms exporters of the world. If the USA losses its technological edge and arms export markets then the value of the US dollar will be peanuts. The USA pokes its nose in every nook and corner of the world to expand trade which benefits US companies and US politicians in the long run.


The attack on Libya in 2011 represents modern style of colonization. There are no reasons to attack and kill Libyan ruler colonel Gadaffi. Iraq and Afghanistan's occupation are also unjustified. The USA and its allies have a theory of pre emptive strike on any nation on various reasons such as "war on terror", "capacity to build nuclear weapons" and other silly reasons. Getting nuclear weapons is not the monopoly of USA and its allies. But their politicians and military generals think that "nuclear weapons" is their monopoly. Any nation which has advanced weapons should be attacked as it will create instability in the region. They believe that they are the global peace keepers. Whereas they are the colonizers, looters and nothing else. Iraqi people and Libyan people have been looted of their precious crude oil wealth. Afghani people will be looted of their vast mineral resources in the mountains. It was the USA which created "Saddam Hussein" or "Osama Bin Laden" or "Taliban" or even a "Colonel Gadaffi" among other so called global rogue ex-leaders and movements.


In 2011 we have seen most of the nations upgrading their defense armaments. There is virtual arms race globally in 2011. The USA, Europe and Russia are the key suppliers. These nations are creating distrust among neighbors by supplying more arms to one. The USA is supplying F-16's to Pakistan so that India buys its F18's or F35. This is just one example of creating an arms race. India and Pakistan can have a peaceful relation which under the table is not wanted by USA and other major defense exporting countries. There are lots of global examples.


Some of you might think that the above has no relevance to central bank diversification. Its has a relevance as most of the foreign exchange reserves are in US dollars, euro and other currencies. If there is a trade embargo (just like Iran) these reserves will be a mere accounting bad investment entry or a waste paper. In my view the world is moving towards a war. Your US dollar reserves and investment in US treasuries are protected as long as you are a friend of the USA. If you are an unfriendly nation for the USA then the USA can say that it will not give you the money invested in US bonds or US corporations.


The USA, like Greece, has a possibility of saying that it's busted and that the debt investment in US treasuries by various central banks is of junk status. This is just one of the possibilities which will never be a reality. But there will be a fear of this among most central bankers which have huge US dollar reserves and US dollar investments. This fear can be there with any other nation and not just Iran. So central banks have to diversify their foreign exchange reserves. Gold is just one the secure means.

Conclusion

Gold will be a key medium of exchange among central bankers over the coming years. The central bank which has higher gold reserves could dictate terms of trade or terms of peace. Germany, the USA or the UK have not sold an ounce of gold in the past decade. They are not fools. Global turmoil and wars will begin when any one of these nations start selling gold from their gold reserve in order to repay debt. This is highly unlikely in the next four to five years. After that the situation is unclear.


http://www.iraqdirectory.com/DisplayNews.aspx?id=17960




*****************
"WHEN THE POWER OF LOVE OVERCOMES THE LOVE OF POWER, THE WORLD WILL KNOW PEACE"

| | |
| --- | --- |
| Why Central Banks Need To Increase Gold Reserves | |
Who is online?
In total there are
138
users online :: 9 Registered, 0 Hidden and 129 Guests :: 3 Bots
chargeman
,
duke
,
Jjp5576
,
oldmanskull
,
Purpleskyz
,
RamblerNash
,
Sam I Am
,
Tinef
,
yellowjacket
Most users ever online was
2065
on Mon Apr 09, 2012 5:34 pm